The Government's View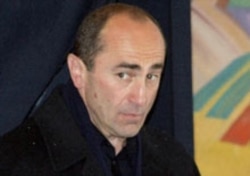 Armenian President Robert Kocharian (file photo)

A PRESIDENTIAL SYSTEM OR A PARLIAMENTARY SYSTEM? The Armenian government has issued a pamphlet of frequently asked questions about the 27 November referendum in order to get the state's view across. To read a complete translation of this document, click here.