About the Fellowship
​The Vaclav Havel Journalism Fellowship (VHJF) is a joint initiative of RFE/RL and the Ministry of Foreign Affairs of the Czech Republic, generously supported by the Dagmar and Vaclav Havel Foundation Vize97. Launched in 2011, it is inspired by the late Czech leader's belief in the transformational power of free speech and builds on RFE/RL's legacy of promoting more open societies through journalism. More information about the Vaclav Havel Journalism Fellowship is available here.
2015―2016 Fellows
Safie ABLYAEVA, Ukraine: Ms. Ablyaeva is a journalist from Crimea with four years of experience working for the ATR TV Channel as a reporter, editor, and news presenter. Ms. Ablyaeva reported actively for Ukrainian and foreign networks on events related to Russia's annexation of the peninsula in the spring of 2014. She has also helped produce feature films about the deportations of Crimean Tatars under Stalin, and their return to their homeland. She is a graduate of the Crimean Engineering and Pedagogical University. She speaks Ukrainian, Russian, Crimean Tatar, and English.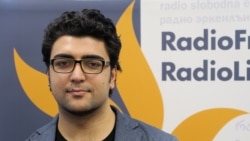 Zaur GURBANLI, Azerbaijan: Mr. Gurbanli is one of the most-read bloggers in Azerbaijan, and the author of numerous opinion columns and analytical and research articles. Mr. Gurbanli is a co-founder and former board member of the country's N!DA Civic Movement, which is dedicated to the active support and promotion of social responsibility and civic engagement, and the values of transparency and democracy in Azerbaijan. He holds a Bachelor degree from the Faculty of Law at Baku State University. He speaks Azerbaijani, Turkish, Russian, and English.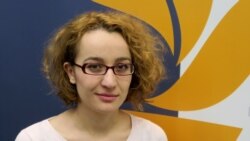 Knar KHUDOYAN, Armenia: Ms. Khudoyan, a member of the award-winning and critically acclaimed independent journalists' network Epress.am, reports about human rights issues and local politics in Armenia. Ms. Khudoyan recently authored a series of articles on centennial commemorations marking the Armenian genocide, and the Armenian community in Istanbul, Turkey. In 2012, she published an investigation called "The Concept of Traitor in Armenia and Azerbaijan" as a part of "Journalists and Peacemaking" project. She has also been involved in several artistic collaborations, including "Broadcasting Eriwan", a multi-media performance produced in Bremen, Germany, dealing with the phenomena of cultural memory and historiography. Ms. Khudoyan holds a Bachelor's degree in International Communication from Yerevan State Linguistic University. She speaks Armenian, Russian, English, French, and German.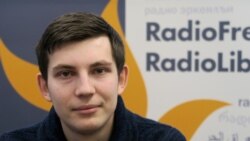 Ihar LOSIK, Belarus: Mr. Losik is one of the most popular bloggers in Belarus whose recent work focuses on Russian propaganda and the Russian-Ukrainian conflict. Mr. Losik is also a social media innovator, having engineered campaigns to make the Twitter hashtags #russiainvadedukraine and #russiaviolatedceasefire trend worldwide, attracting the attention of Western media to the situation in Ukraine. Three of his articles documenting falsehoods in Russian media were republished by Belarusian and international media and collected several million views. Mr. Losik is finishing his studies at the Baranovichi State University, Faculty of Slavic and Germanic languages. He speaks Belarusian, English, and Russian.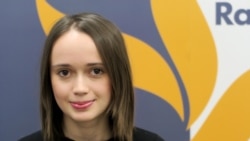 Diana MUNASIPOVA, Russia: Ms. Munasipova has reported for several high-profile Russian newspapers, including Kommersant Daily and Novaya Gazeta, covering domestic politics, social issues, and human rights in Russia. Among her top stories were the Pussy Riot arrests and opposition protests in 2012. Ms. Munasipova has a Bachelor's degree in Journalism from Lomonosov Moscow State University. She speaks Russian, English, and Spanish.