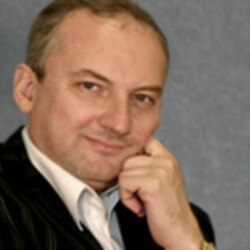 RFE/RL's Russian Service Moscow bureau correspondent Oleg Kusov, who was in Beslan immediately after the tragedy of 2004, returned last week and made these observations:
In Northern Ossetia, three years after the tragedy, there is an impression that memory of the tragedy is fading by degrees. Everyday worries erase memory. Even in conversations with local politicians and society officials, the Beslan issue more and more often recedes into the background.
But all it took was making the trip from Vladikavkaz to Beslan, coming up to the ruins of the former school No. 1 for the memory of September 2004 to suddenly return to me. The tragedy will not be forgotten, primarily, because of the destroyed school building and due to the work of the mothers of Beslan.
The authorities, apparently, are annoyed by all of this. They have already broached the question of demolishing the building, but the Beslan mothers came to its defense. The victims believe that the former school cannot be demolished until the investigation of the terrorist attack is complete.
Unexpectedly, the Russian Orthodox Church took the initiative of suggesting rebuilding the school gymnasium into the foundation of a future temple. Many residents of Beslan branded this project as merely another scheme to liquidate the school, and priests were asked not to ascribe religious meaning to the tragedy.
We will speak separately of the countermeasures against the Voice of Beslan organization . But on the whole I received the impression that the victims in the republic are not being approached correctly. Rumors are being spread that the political activism of the Beslan mothers is generously remunerated abroad. I heard maddeningly cynical phrases that the women are simply using the deaths of their children for personal profit. Ordinary people understand the nature of such rumors.
Beslan residents insist that after three years they still haven't found out the truth about the tragedy, and the authorities still haven't realized that the victims will not stop in their pursuit of that truth.