'No Political Will' To Fight Xenophobia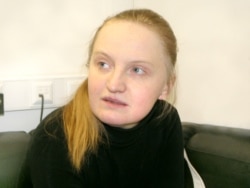 By Galina Kozhevnikova, the deputy director of the Sova center -- a Moscow-based organization that keeps a tally of racially motivated attacks.
We see a precise link between the surge of neo-Nazi attacks in Moscow earlier this year and increased activity by law-enforcement agencies. Underground neo-Nazi groups, which are accustomed to acting with full impunity, suddenly faced active measures by the police and the prosecutor's office.
In January, February, and early March, arrests of participants or suspects in racist murders and attacks were reported almost every day. So neo-Nazi organizations reacted -- as soon as a group was detained, a murder or an attack promptly took place in the same area. It was an open show of defiance. This has now ended, perhaps because these groups have used up their resources.
"But as a rule, the actions of law enforcement agencies and their level of activity are linked to subjective factors. For example, a new prosecutor is appointed who is eager crush neo-Nazis; work begins, criminal cases are opened. Then he moves to another job and the fight with neo-Nazis quickly dies out.
This happens in a number of regions. Voronezh is a unique example of how a shift in the attitude of the prosecutor's office toward such cases has made it possible to curb the wave of neo-Nazi violence in just two years. If in 2005 Voronezh was reputed as one of the three skinhead capitals (after Moscow and St Petersburg), this is no longer the case.
The government, of course, isn't doing anything in practice. There is no political will. Officials make statements that are purely formulaic. One of the first statements by the new president [Dmitry Medvedev] was about the need to combat extremism and racial and religious enmity. But such declarations are never interpreted as an order to take action or as a strategic task. They are interpreted as mere declarations aimed for external consumption, for foreign countries.
Nothing will change until the government begins resolute, long-term work in that direction, instead of working in spurts. Since the events in Kondopoga in 2006 [the site of mass riots by Russian nationalists calling for the government to remove Chechens and other people from the Caucasus from the city], government officials have even been directly competing against the Movement Against Illegal Migration -- all this talk about protecting native inhabitants from non-natives; this absolutely populist decision to ban foreigners from working in markets, which resulted in law enforcement agencies carrying out ethnic cleansings on markets regardless of the citizenship of people who worked there; the anti-Georgian, anti-Estonian campaigns, which from a political campaign quickly turned into one of ethnic discrimination.
The government directly competes with ultranationalist organizations, these measures are its answer to society's huge xenophobic demand.