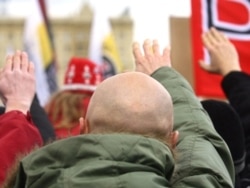 Trends And Tendencies In Xenophobic Attacks
The Moscow-based racism watchdog Sova has been compiling a detailed tally of hate crimes perpetrated in Russia since 2004. The figures show that racial violence is gaining ground and prompting a weak official response:
Moscow and St. Petersburg are by far the most dangerous cities for non-Slavs. Of the 57 racially motivated murders recorded by Sova this year, 35 have been committed in Moscow and 11 in St Petersburg. The number of hate crimes is steadily increasing. Ultranationalists killed 47 people in 2005, 63 in 2006, and 80 in 2007. Foreigners and non-Slavic Russian citizens are not the sole victims. Homeless people and left-wing youth activists are slain every year in suspected neo-Nazi attacks. Sexual minorities are also regularly assaulted. Ethnic Central Asians have become the chief target of hate crimes. Of the 57 such murder victims since the beginning of the year, 31 are from Central Asia. The second-largest target group is people from the Caucasus region, with 14 victims. The number of court convictions for ethnic hatred and racially motivated attacks is growing. But many guilty verdicts continue to result in suspended sentences. Russian courts last year convicted 110 people on one or the other of the charges; of those, 30 were immediately released. Yekaterinburg, in the Ural Mountains, has been one of the most active cities in punishing hate crimes. It sentenced eight people for racial assaults in 2006, and nine others in 2007. All offenders received prison terms. No racially motivated murder has been recorded in the city since 2004.