In early May 2014, as Ukraine's conflict with Russia-backed separatists in the east was exploding into all-out war, the Spanish-language channel of Russia's state-funded RT network brought on a guest to discuss the crisis.
Seemingly in his 30s or 40s, he sported a blue-and-white-striped Puma polo shirt, a five-o'clock shadow, and short brown hair slightly tousled on his forehead. RT Spanish identified the man as "Carlos," a Spaniard the network described as an air-traffic controller who "had been working in Ukraine for five years." He had agreed to speak on the condition that his name not be used, RT Spanish said. His face was blurred to guard his anonymity.
Carlos claimed to have fled Kyiv after his social-media posts prompted death threats against him from supporters of the Euromaidan protests that swept Ukraine's Moscow-friendly president, Viktor Yanukovych, from power in February of that year. The segment featured posts from the Twitter account attributed to the guest: @spainbuca.
This man, however, was a fabulist. And two months later, the Twitter account shown in the interview would launch one of the most notorious and enduring hoaxes of the Ukraine conflict -- one that would later be cited by a top Russian military official and, ultimately, President Vladimir Putin himself.
On July 17, 2014, Malaysia Airlines Flight MH17 was shot down over territory held by Russia-backed separatists in eastern Ukraine, killing all 298 people on board. Immediately after the tragedy, @spainbuca purported to be watching the events unfold from an air-traffic control tower at Kyiv's Boryspil Airport. It posted a string of dramatic claims suggesting Ukraine had shot down the plane and was attempting a cover-up.
One claim in particular ricocheted across Russian state media and Twitter: that two Ukrainian fighter jets had flown close to the Boeing 777 shortly before it disappeared from the radar.
But red flags about @spainbuca's credibility emerged quickly as well. Why was a Spanish air-traffic controller working in Kyiv? Where were the reports corroborating his claims? Why was he back in Ukraine after telling RT Spanish that he'd fled the country?
No evidence ever emerged that such a Spanish air-traffic controller actually worked at Boryspil, and @spainbuca was suspended by Twitter shortly after its MH17 tweets. Journalists and social-media users widely dismissed "Carlos" as a ruse. Still, some conspiracy theorists insisted his story was real and that he had either been targeted by Western intelligence services or gone into hiding. Others claimed he was part of the notorious Russian troll farm eventually indicted in the United States for alleged meddling in U.S. elections. One Ukrainian official has suggested the Carlos persona was a Russian intelligence operation.
The claims by Carlos about MH17 and his professional background were indeed a hoax.
But a niggling question remained: If Carlos was a fake, who was the man in the RT Spanish interview?
Today, RFE/RL and the RISE Project, a Romanian investigative-journalism group based in Bucharest, can reveal that he is a Spanish ex-convict detained by Romanian police for alleged fraud in August 2013 -- nine months before his appearance on RT Spanish.
We also found substantial evidence linking this man to the @spainbuca account that posted the bogus MH17 tweets.
Our investigation tracked Carlos through the Spanish courts and the Romanian criminal-justice system, to the posh Bucharest neighborhood where he lived, and even to a Romanian cooking show he appeared on in 2015 -- when some people were still positing that he was in hiding for his alleged MH17 whistle-blowing.
Ultimately, we made contact with someone credibly claiming to be the very same Carlos in the RT Spanish interview -- and who spun fresh provocative claims about the bizarre role he played in the Ukraine conflict.
'A Specialist Of Spanish Origin'
Kyiv and Washington quickly concluded that MH17 had likely been brought down by a ground-to-air missile fired from separatist-controlled territory in eastern Ukraine. A Dutch-led criminal investigation in September 2016 determined the same, saying the plane was hit by a Russian-made BUK surface-to-air missile that was brought into Ukraine from Russia before the shootdown and subsequently taken back across the border. The international investigation, whose conclusion Russia called "biased and politically motivated," has ruled out the possibility that MH17 was downed by an air-to-air missile -- a scenario that the @spainbuca tweets fueled speculation about and which Russia has periodically trotted out.
The Kremlin, meanwhile, spelled out within a day what Russia's guiding position on the tragedy would be: Ukraine is to blame. "The state over whose territory this occurred bears responsibility for this awful tragedy," Putin told a meeting of economic advisers.
Almost immediately after MH17 was shot down, Russian officials, media, and separatist leaders began floating theories suggesting that Ukraine was responsible. Early on, the tweets by Carlos figured prominently in what Kremlin critics have called a deliberate Russian attempt to muddy the waters surrounding the investigation into MH17.
In early reports on the @spainbuca claims, RT stated unequivocally that the Twitter user was a "Spanish air-traffic controller who monitored" MH17. The state-run Vesti news website wrote that "the Spanish air-traffic controller Carlos" had "monitored" MH17 and had observed the two alleged Ukrainian jets flying nearby.
"Carlos also writes that the military has confirmed that the plane was shot down by the Ukrainian side," the Vesti report said. "But it is unknown who gave the order."
State-run news agencies RIA Novosti and TASS also published reports about Carlos, as did the Russian government's official newspaper.
Two days after the tragedy, Russian Deputy Defense Minister Anatoly Antonov -- currently the Russian ambassador to the United States -- appeared on state television to deliver a list of questions that Moscow had for Kyiv, one of which concerned Carlos.
"Can official Kyiv today comment on social-media messages allegedly from a Spanish air-traffic controller working in Ukraine that the Boeing shot down over Ukraine was accompanied by two Ukrainian military jets?" Antonov said on Rossia-24 television.
Ultimately, the false claims by @spainbuca reached the most important desk in Russia, according to a book published in the United States and Russia last year.
In 2017, the U.S. cable network Showtime aired a four-part documentary based on American director Oliver Stone's series of interviews with Putin. There is no mention of Carlos in the final cut of the film, but expanded transcripts of Putin's interviews with Stone were included in a June book released by a New York publisher. In the book, also titled The Putin Interviews, the Russian president is quoted as citing @spainbuca's claim in a July 2015 discussion about what happened to MH17.
"As far as I know, right away after this terrible catastrophe, one of the Ukrainian air controllers -- I think he is a specialist of Spanish origin -- announced that he had seen a military aircraft in the corridor assigned for civil aircraft. And there could have been no other military aircraft there but Ukraine's," Putin is quoted as saying in the Russian-language version of the book.
"I am not claiming that this plane shot down the civil aircraft, but the question nonetheless remains: What was it doing there in the corridor assigned for civil aircraft?" Putin added, according to Stone's book.
The Kremlin press office did not respond to our questions concerning Putin's reference of Carlos, though it confirmed receipt of our March 6 faxed inquiry. On March 8, Kremlin spokesman Dmitry Peskov declined to comment by telephone about Putin's interviews with Stone, telling us to submit our questions in writing. We informed him his office had received our written inquiry.
In its endnotes, Stone's book offers some background on "the Spanish air-traffic controller in Kiev mentioned by Putin." It directs readers to a July 25, 2014, article published by a website teeming with conspiracy theories.
"'Carlos' was reporting from the Kiev airport in real time on Twitter, of the downing of MH17 as the tragedy was taking place -- during that very time and in the very next hour -- only to disappear immediately, along with his Twitter account," the article states. "Again, real mounting evidence which points to an obvious cover-up by Kiev and its NATO partners."
tweets
What Did @spainbuca Tweet?
Click and drag, or swipe to scroll through to see some of the claims @spainbuca made about MH17. Archived tweets can be viewed here.
The fighter jets flew close to the 777 up to 3 minutes before it disappeared from the radar, just 3 minutes
"los cazas volaron cerce del 777 hasta 3 minutos antes de desaparecer de los radares, solo 3 minutos"
The B777 aircraft was escorted by two Ukrainian fighter jets until minutes before disappearing from the radar.
"el avion b77 volo escoltado por 2 cazas de ukraine hasta minutos antes, de desaparecer de los radares"
"Military commanders here at the (ATC) control tower, confirm that the missile is from the Ukrainian army,"
Mandos militares aquí (ATC) torre de control, confirman que el misil es del ejercito de ukraine,
The report indicates where the missile had come out [from], and specifies it did not come from the 'self-defence' in rebel areas
2014 En el informe se indica de donde abría salido el misil, y se especifica que no proviene de las autodefensa en las zonas rebeldes
Digital Footprint
The hunt for Carlos began almost immediately after @spainbuca's incendiary MH17 tweets. Numerous journalists tried to contact him via Twitter, but no interview with him subsequently appeared in the media. Not even RT Spanish, which had featured Carlos on the air two months earlier, seemed to have any luck tracking him down.
Carlos had indeed gone incommunicado as a swirl of speculation rose about the veracity of his claims. Some on Twitter were calling him a "hero" and urging him to stay safe.
Others -- like Vladimir Solovyov, a Kremlin-loyal TV host and one of Russia's most famous media personalities -- appeared perplexed. "Tweets from some Spanish air-traffic controller are being cited. What's he doing in Ukraine?" he wrote.
Konstantin Rykov, a pro-Kremlin media figure and former Russian federal lawmaker, responded to Solovyov: "Working as a contractor, it appears. It's common practice." The tweets by Carlos triggered swift ridicule as well. Roman Dobrokhotov, a Russian opposition journalist, said it was "laughable" that "Kremlin whores" were promoting @spainbuca's claims. He suggested the account was a creation of the Internet Research Agency, the St. Petersburg-based troll farm now formally accused in the United States of using social media and subterfuge to "sow discord in the U.S. political system."
Doubts about Carlos and his tweets appeared to be confirmed after the @spainbuca account was subsequently suspended by Twitter. (The company told us that it does not comment on individual accounts "for privacy and security reasons" but directed us to the company's spam policies, which it says it "strictly" enforces.)
A day after MH17 was downed, the BBC's Russian Service cited Boryspil Airport's help desk as saying that it had no record of such an air-traffic controller working there but conceding that theoretically he could have worked in another department. The BBC report also noted that Spanish-language Internet forums had raised suspicions about the @spainbuca account as early as March 2014, four months before MH17 was shot down, and that the Twitter persona frequently pushed a pro-Russian position on the Ukraine conflict.
The Ukrainian fact-checking site StopFake cited a senior official from Ukraine's state air-traffic service as saying that there was no controller by that name working in Ukraine and that all of its controllers were Ukrainian citizens.
Bloggers and social-media users, meanwhile, dug up digital clues -- including photographs from a now-deleted Facebook profile -- about a man they believed to be Carlos. This man's purported name was Jose Carlos Barrios Sanchez, and he appeared to have ties to Romania. But few verified details about him or his background emerged.
One of the images unearthed was an apparent photograph of Carlos from the RT Spanish interview -- but without the blurred effect shielding his face.
Asked about Carlos's interview with RT Spanish and its reporting on @spainbuca's MH17 tweets, RT spokeswoman Anna Belkina told us by e-mail that "at the time, there was no reason to doubt [the account's] authenticity, since it had many active followers and retweets, including by prominent Spanish journalists from the likes of RTVE channel and the newspaper El Mundo."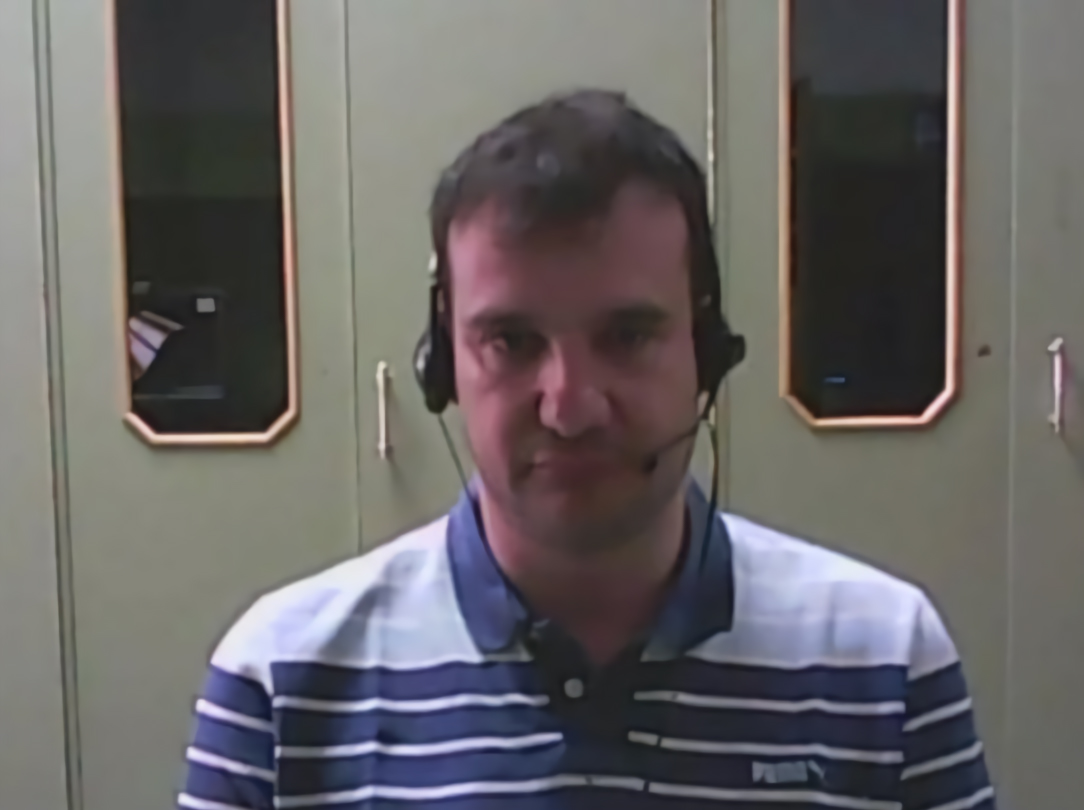 Internet archives show that the @spainbuca account, whose posts have been wiped from Twitter, was created in August 2010 and indicate that its proprietor purported to be an air-traffic controller in Kyiv as early as October 2012.
And as we discovered, the RT Spanish segment wasn't Carlos's first media appearance. He had given an interview to one of Spain's leading national radio stations -- Cadena COPE -- in early March 2014 amid Russia's military takeover of Crimea.
Ana Palacios, the COPE producer of the March 9, 2014, segment, recalled to us that she arranged the interview with the man. She and @spainbuca appear to have interacted on Twitter about setting up a phone call.
The COPE host identified his guest as a Spanish air-traffic controller at the Kyiv airport.
"We are not used to having the military in the control tower. We didn't know whose command we were under, civilian or military. We were very scared and very nervous because we understood that the military needed our control tower," the guest said in the interview.
The host also dropped a significant clue about the guest's identity -- one that would sound familiar to web sleuths who scoured social media and web forums for information about Carlos after MH17.
"Jose Carlos Sanchez, an air-traffic controller at an airport in Kyiv," the host said as he wrapped up the interview. "It's very interesting, everything you told us. Thank you for taking our call."
timeline
A Twitter Fraud Is Born
Click and drag, or swipe to scroll the timeline left and right.
Catching Carlos
On August 8, 2013, at around 3 p.m., a man and a woman stood near check-in desk No. 94 at Bucharest's Henri Coanda International Airport. The man was wearing an outfit featuring the logo of the Spanish airline Iberia. The woman, who was eager for a well-paying job, handed over around 80 euros -- purportedly to help finalize her employment with the Madrid-based carrier.
"I met him two or three times before he asked for money," the woman told us in a recent interview.
Unbeknownst to the man in the Iberia outfit, he was being watched. Huddled in a room, far from the eyes of travelers at Romania's busiest airport, was a team of border-police officers who'd been tipped off that something was amiss. Border guards descended on the pair, detained the man, and took him away for questioning.
During the interrogation, the man said he was a Spanish national who resided in one of Bucharest's most expensive neighborhoods. While he had previously told the woman that he worked for Iberia, he told border police that he did not. Instead, he claimed he worked as a recruiter for another Spaniard.
In a statement issued two days later, Romanian border police said the Spaniard had duped eight Romanian citizens into handing over between 70 and 130 euros each under the pretext of gaining employment with an airline. Authorities opened a fraud case against the man, and a Bucharest court ordered him to be held for 24 hours.
Romanian authorities discovered something else about the suspected con man: He was wanted in Spain, which had issued a European warrant for his arrest on charges of forgery and misappropriation.
Romanian border police, in keeping with privacy laws, identified him only as "Sanchez B." But we managed to access the court records associated with his arrest at the Bucharest airport. Those documents provide the suspect's full name: Jose Carlos Barrios Sanchez.
Border police did not release a photograph of the man along with its statement. But the Romanian court file, which we were allowed to review but not photograph or copy, included a photo of Sanchez. We compared it with the image from the RT Spanish interview with Carlos -- the one that gave an unobscured view of his face.
In the black-and-white photograph from the Romanian court file, Sanchez wears a sullen expression and more neatly coiffed hair than in the RT Spanish interview. But it is clearly the same man.
We also showed the image from the RT Spanish interview to the woman who gave Sanchez money at the Bucharest airport, and to a source who participated in his questioning by Romanian border police. Both said they recognized Carlos in the RT Spanish segment as Sanchez.
The Spanish Prisoner
Sanchez told Romanian border police that he had arrived in the country in 2009 and that he was aware of Spanish legal proceedings against him. The Spanish court case was based on a 2004 complaint filed by a woman named Ana Isabel Lango Ortiz, according to the Romanian court documents. (Our attempts to reach her were unsuccessful.) Sanchez had served as the chairman of an apartment cooperative association in Alcorcon, just southwest of Madrid, according to the Romanian file. He was accused of fraud involving several thousand euros from the association, though he eventually returned the money, the file states.
Romanian authorities decided to hand Sanchez over to Spain. A day after his detention at the airport, the Bucharest Court of Appeals ordered his arrest pending his transfer to Spanish authorities within 29 days.
We were unable to establish the outcome of the Spanish fraud case. We do know that a Madrid criminal court in October 2010 ordered a search for Sanchez to compel him to serve a six-month prison sentence, according to a Spanish court document that does not indicate the underlying charges.
Raquel Navarro, a spokeswoman for the Spanish prison authority, told us that Sanchez had served his six-month sentence. She said, however, that she could not provide the exact dates of his incarceration.
We analyzed Twitter mentions of @spainbuca by other users and found that they ground to a virtual halt in the six months following his arrest in Romania. They jumped again in mid-February 2014 -- just weeks before Russia seized Crimea and Carlos appeared on Spanish radio purporting to be an air-traffic controller in Kyiv.
'The Prawns Were Magnificent'
If, as some conspiracy theorists had suggested, Carlos was hiding from Western intelligence services, he was doing so in plain sight.
By March 2015, Sanchez was appearing in public in Romania with a female associate that he was seen photographed with on the now-deleted Facebook account. (In one of these photos, Sanchez is wearing a blue-and-white-striped Puma polo shirt seemingly identical to the one he wore in the RT Spanish interview.) Sanchez listed that woman, Mihaela Nehnici, as a contact following his detention in Bucharest, according to the Romanian court file.
In the years following MH17, Sanchez and Nehnici have been photographed together in public in both Bucharest and Spain. In April 2015, they attended a performance at the landmark Romanian Athenaeum concert hall in Bucharest. In October of that year, they appeared in a photograph together at a Madrid beer-and-burger joint.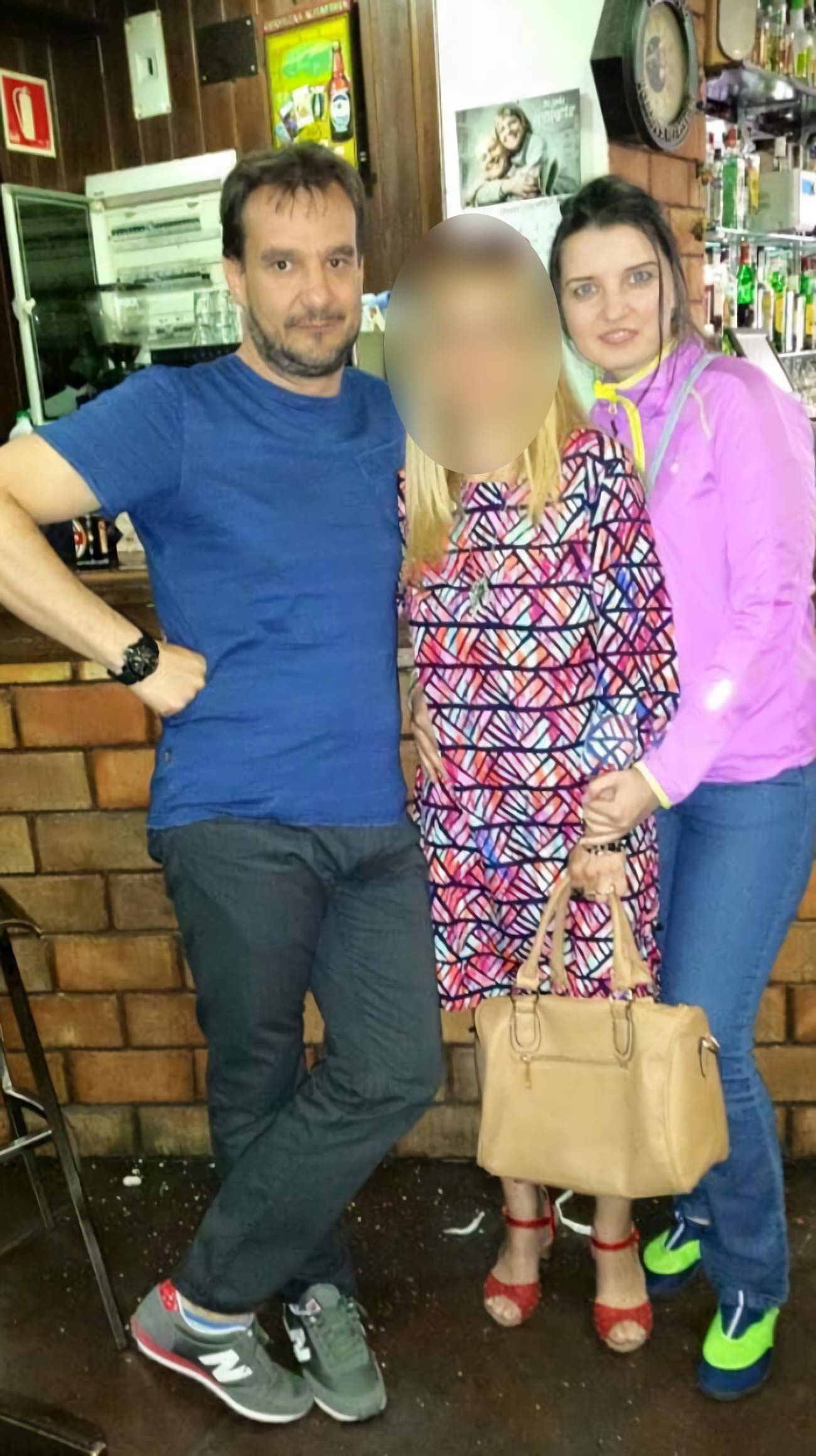 According to the Romanian court file, Sanchez was registered at an apartment building on Calea Dorobanți street, a posh and pricey area of Bucharest. The building's administrator recalled to us in October that "a Spanish guy" rented an apartment there "a few years ago" but said she could not remember the man's name.
But we showed the image of Carlos from the RT Spanish interview to a man who cleans the stairwell at the apartment building.
"Yes, this is the guy!" the cleaner said, recalling the specific apartment the Spaniard lived in and police queries. "He rented it, and I remember that the police were searching for him."
Public records indicate that Nehnici's relatives live at an apartment on Aleea Buhusi street, an area of Bucharest filled with communist-era housing blocks. No one answered the door there on three separate occasions. But we showed the picture of Carlos from the RT Spanish segment to a man who lived in that building, and he recalled seeing him together with Nehnici. The neighbor added that Nehnici had moved to Spain and only came back occasionally to visit her parents.
In March 2015, Sanchez and Nehnici even appeared as extras on Vine Cheful, a now-canceled Romanian cooking show in which the host helped restaurateurs improve their menus and operations.
The episode, which aired on the Romanian national network ProTV, centered around a Spanish restaurant in Bucharest called Pata Negra Copas y Tapas. Toward the end of the episode, Sanchez and Nehnici are seen sitting across from one another, menus in hand as a server addresses them. Two minutes later, the camera cuts to Sanchez for his assessment of the food.
"The taste of the prawns was magnificent," he says in Spanish.
'Go S*** In Your Country!'
Based on our investigation, we can state with confidence that the man identified as Carlos in the RT Spanish interview two months before MH17 was Jose Carlos Barrios Sanchez, a Spanish national who served a prison sentence in Spain and was detained by Romanian authorities for suspected fraud in August 2013 before being extradited to his homeland.
The evidence linking Sanchez to the @spainbuca Twitter account is also substantial.
RT Spanish attributed the account to Carlos in its interview that aired two months prior to MH17. Days before the interview aired, an RT Spanish producer asked @spainbuca on Twitter to contact her. A member of RT Spanish's news team also attributed the @spainbuca account to Carlos on the day the interview aired.
At one point, the account also featured a grainy user pic of a man wearing some sort of uniform. After enhancing the photograph, it shows a man resembling Sanchez.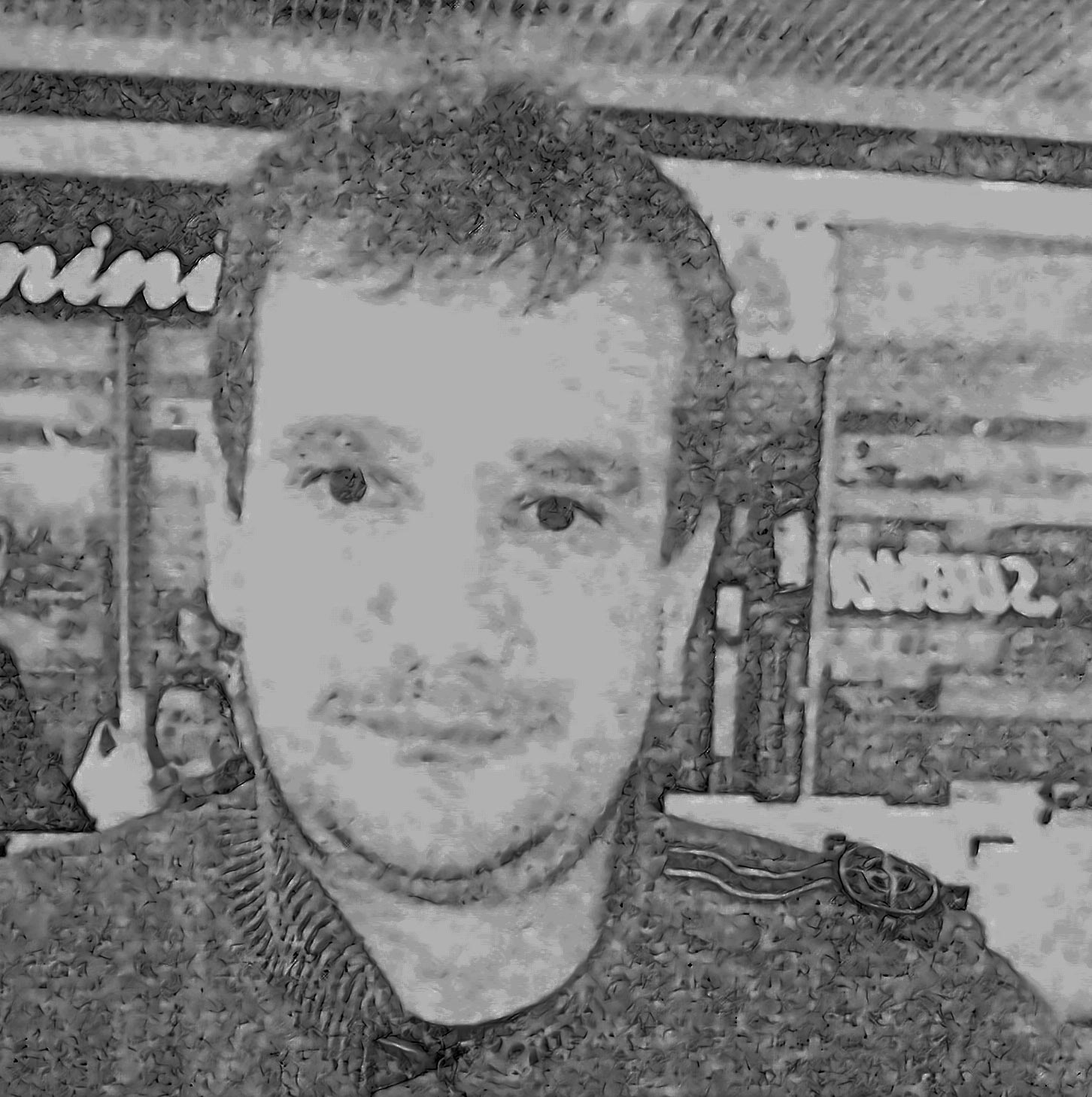 Then there's the Spanish radio interview with "Jose Carlos Sanchez" that aired two months prior to the RT Spanish segment. The @spainbuca Twitter feed itself promoted the interview, according to a posting on a web forum the same day.
The guest in both the RT Spanish and COPE radio interviews speaks with what seems to be the standard Castilian Spanish dialect typical of Madrid -- Sanchez's listed birthplace -- and pronounces the letter "s" in a way "that seems quite idiosyncratic," according to forensic linguists Sheila Queralt and Nuria Gavalda of the Barcelona-based Laboratorio SQ.
Queralt and Gavalda, who conducted a preliminary auditory analysis of the two interviews at our request, added that "further acoustic analyses should be carried out to confirm this similarity" in pronunciation.
Furthermore, Twitter users had referred to @spainbuca as "Jose Carlos" and "Jose Carlos Barrios" in the months and years before the Ukraine conflict.
One of those users posted angry tweets in Spanish and Romanian just five days after Sanchez was detained at the Bucharest airport.
"This man is a thief! Go shit in your country! Jose Carlos Barrios steal!!" a Spanish-language tweet said.
It's unclear if the user, who did not respond to an inquiry via Twitter, was referring to the alleged airline-employment scam Sanchez was accused of in Bucharest.
Spook, Troll, Or Lone Wolf?
Precisely why Sanchez decided to leap head-first into the polemics of the Ukraine conflict remains a mystery.
The @spainbuca account, which frequently posted tweets accusing Israel of abuses against Palestinians, certainly benefited in terms of its Twitter base by commenting on Ukraine. In mid-March 2014, the account had 3,781 followers. Shortly before it was suspended following MH17, it had more than 11,000.
Nehnici and members of her family did not respond to Facebook requests seeking comment on Sanchez's decision to impersonate an air-traffic controller working in Kyiv. Other efforts to reach Nehnici were unsuccessful.
Dmytro Zolotukhin, who currently serves as Ukraine's deputy minister for information policy, has previously suggested that @spainbuca was a kind of sleeper Twitter agent used by Russian intelligence or a creation of the Internet Research Agency troll farm.
During our five-month investigation, we found no substantiated evidence attesting to either scenario -- or that Sanchez was anything other than a lone actor when he adopted the Carlos persona amid the escalating conflict in Ukraine.
Zolotukhin told us this week that evidence he collected showing an anomalous spike in @spainbuca tweets -- more than 280 -- on the day of deadly May 2014 clashes in the Ukrainian city of Odesa indicated the account was being used to stoke tensions. He said he believes @spainbuca was indeed a Russian intelligence operation.
The Ukrainian Security Service declined to comment, saying it could not discuss anything related to the Dutch-led international investigation into the downing of MH17 without the consent of other states involved in the probe.
It's also unclear whether Sanchez has ever set foot in Ukraine, whose State Border Control Service said privacy laws prevented it from disclosing such information. And we found no evidence that he's ever worked as an air-traffic controller.
"I can assure you that he has never worked as an air-traffic controller here in Spain," Jorge Ontiveros, a distinguished veteran air-traffic controller based in Madrid, said of the @spainbuca account. Ontiveros suggested the Twitter user may have obtained his license elsewhere in Europe and then worked as an air-traffic controller in Ukraine.
The Spanish Aviation Safety and Security Agency, which issues certifications, licenses, and authorizations for civil air-traffic controllers, told us that it could not comment on our inquiry about Sanchez due to data-protection laws.
But Ukraine's State Air Traffic Services Enterprise, which oversees air-traffic management in the country, told us that no one named Jose Carlos Barrios Sanchez has ever worked as an air-traffic controller "or at any other jobs connected with air-traffic management" under its umbrella.
The only link we found between Sanchez, who is currently 44 years old, and aviation was an official Spanish document from 1992 stating that he had passed a military aptitude test for volunteer paratroopers.
Calling Carlos
In September 2017, we first exchanged e-mails with an individual claiming to be both Carlos in the RT Spanish interview and the operator of the @spainbuca Twitter account. We made initial contact through an Expat.com profile created in August 2009 and featuring the name "Jose Barrios Sanchez." It describes the user as a "Spanish expat in Romania" who had lived in Bucharest since July 2009.
The individual was clearly familiar with the story of Carlos, writing: "After the [Ukraine] conflict, Twitter decided to block the account, the e-mail I received from them stated that they decided to block it for security reasons. After that I decided to close that account."
This might explain why, in the months after MH17, the @spainbuca account began posting spam-like material under the Russian-language name "Lyudmila Lopatyshkina" -- a transformation that further fueled suspicion that Carlos was nothing more than a Russian troll. Someone else may have just taken the Twitter handle.
The sender name in the e-mails to us read "IAG jsB." A previous Facebook profile thought to have been used by Sanchez indicated his job as "JF Head of Operations at International Airlines Group." The company is also known as IAG.
Lorena Monsalves, a spokeswoman for the London-headquartered IAG, told us in an e-mail: "This person hasn't worked at IAG."
A Facebook page Sanchez appears to be using currently lists his work as "JF Head of Operations" at SkyTeam Cargo. Klara Zakis, a spokeswoman for SkyTeam, told us that her colleagues in cargo were not aware of anyone named Jose Carlos Barrios Sanchez working for the airline alliance.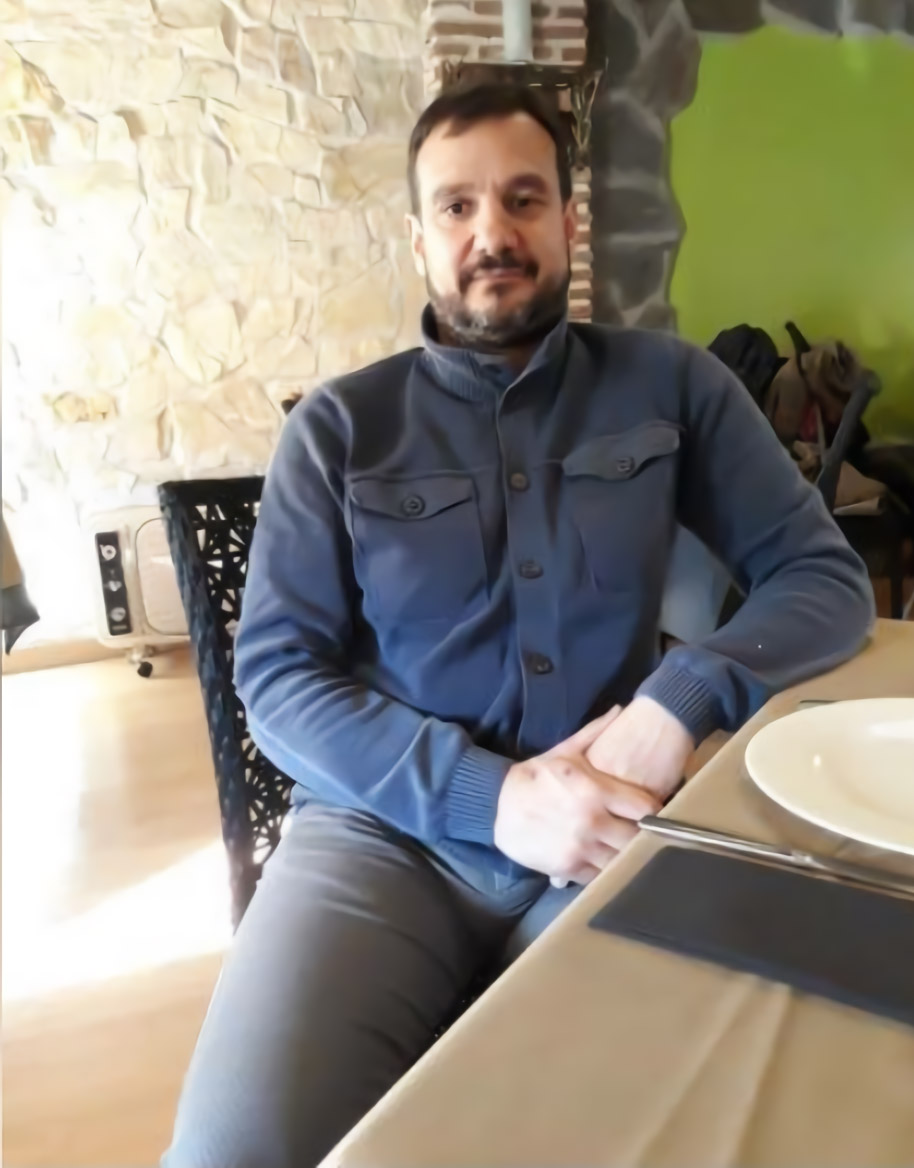 After our initial exchange of e-mails, the person became increasingly cautious as we attempted to confirm details about Carlos and @spainbuca.
"Where and how are my answers going to be published? This is important because I need to agree to that," he wrote.
He added that he needs "to know why certain groups and institutions wanted to harm me," and that if we "really are interested in the matter, I have audio and video files of the events."
He never provided such materials to us.
Ultimately, he told us he did not need to respond to our questions "for free" and that we should reach an unspecified "agreement" with him to proceed. We sought no such agreement.
We reached out to him again for comment after we discovered that Sanchez had been arrested in Romania and served prison time in Spain.
On March 7, he responded to our inquiry via a WhatsApp number he had provided us during our initial e-mail exchange. We sent him a dozen questions concerning his biography, his Twitter activities, and the suggestion by Zolotukhin that @spainbuca was a Russian intelligence operation or part of the notorious Russian troll farm. He agreed to speak to us by telephone.
We made contact in a WhatsApp call on March 8. The man on the other end identified himself as Jose Carlos Barrios Sanchez. His user pic showed a bearded Sanchez sitting at a table, dressed in a blue collared sweater and gray pants. The photograph clearly resembled others of Sanchez.
Sanchez, who claimed to be in Bucharest, agreed to meet with us the following day at a shopping center next to the airport where he was detained nearly five years ago. But hours before the scheduled March 9 meeting, he said he needed more time to collect documents related to his story. We asked him to confirm that the meeting was still on, but he continued to demur. The meeting never happened, and we have been unable to confirm whether he was actually in Bucharest.
In a WhatsApp call the same day that the meeting fell through, Sanchez confirmed that he had served a prison sentence in Spain, though he said it was due to failure to pay alimony. He also said that he had never worked as an air-traffic controller and that while he has been to Ukraine, he was not there at the time that MH17 was shot down.
Sanchez also made some more sensational claims: He said that he had received "a lot of money, very large sums, from transfers that came from Russia." He claimed that he had been "told what I had to write" on his Twitter account.
He also claimed that he had received wire transfers from RT "a lot earlier" than his May 2014 interview with the network's Spanish-language channel, and that the alleged transfers were compensation for "what I was writing."
Sanchez claimed to have received a total of $48,000 from Russian sources as payment for his turn as "Carlos the Spanish Air-Traffic Controller."
RT denied ever making such payments.
"RT has never authorized any payments to this individual and accordingly has no record of such," Belkina, the network's spokeswoman, told us in an e-mail.
During our WhatsApp interactions, Sanchez insisted that he could provide evidence backing up these claims about a Russian link to the @spainbuca account, including bank records and recordings of conversations with RT employees. We asked him repeatedly to provide such evidence. He never did.
In the end, all we got was Carlos's word.
With reporting by Ricardo Ginés, Carlos Coehlo, Christopher Miller, Serhiy Drachuk, and Mark Krutov. Design and production by Wojtek Grojec.