Kindergarten teacher Yiska Mamou, 24, said she studied economics in public school but, like most Jews in Djerba, did not go on to higher education. She, too, wants to move to Israel, because after work "there's nothing to do here but go home and clean."
It's a lament echoed by many young Jewish women, whose presence is key to the community's survival -- it is growing, thanks to at least 30 births a year -- but who pine for Israel's relative openness.
Young men, too, dream of moving, but with an eye on economic security.
Economy Inspires Emigration
Like many Jewish men in Djerba, Yoni Haddad is involved in the jewelry trade. The community is known for its silver filigree and elaborate, gold-plated wedding headdresses and necklaces that are popular with Muslim brides. It is a craft that has been handed down from generation to generation.
But on a recent visit, only a few Russian-speaking visitors walked the modest market in Houmt Souk, a working-class city that dwarfs nearby Hara Kebira.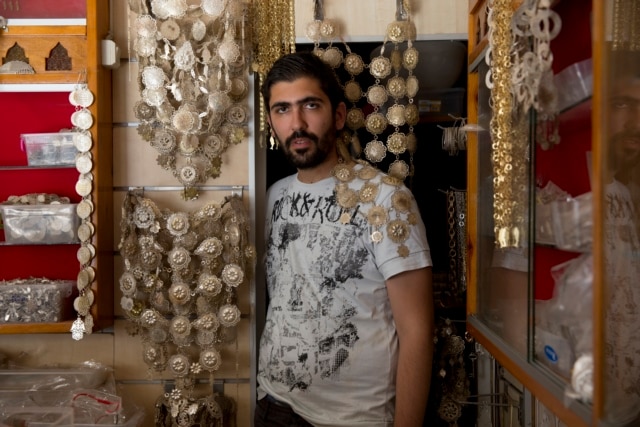 Jewish and Muslim shopkeepers alike have suffered heavy losses as tourists abandoned Tunisia for fear of security after IS-affiliated gunmen attacked a beach hotel in Sousse to the north in the summer of 2015, killing 38 people, mostly British tourists.
Haddad said he has relatives in Jerusalem, but is hesitant to leave his house and business in Djerba. Should business get bad enough, however, he would consider relocating -- "of course, to Israel. It's the last stop."
Yigal Palmor, spokesman of the Jewish Agency, a quasi-governmental organization that promotes immigration to Israel, said "there is very little future for any Jewish community in any Arab country unless things change dramatically. Even if they are tolerated, I don't believe they have a real future there."
He noted that the Jewish community in Morocco -- the only one in the Arab world that is larger than Tunisia's -- is mostly elderly; the Egyptian, Lebanese, and Syrian communities have dwindled to a few dozen; and Jews are gone entirely from Libya and Algeria.
For now, Djerba's Jews are grooming their young for a split identity.
Home In Two Places
On a Thursday afternoon, Elinor Haddad, 16, mopped the kitchen of her family home in preparation for the weekend. Her older brother had returned the day before from a sponsored trip to Israel, and Elinor wore a bracelet he brought back. She would not be making the same trip, she said, because Rabbi Bittan ruled against girls traveling alone. But Israel has come to her.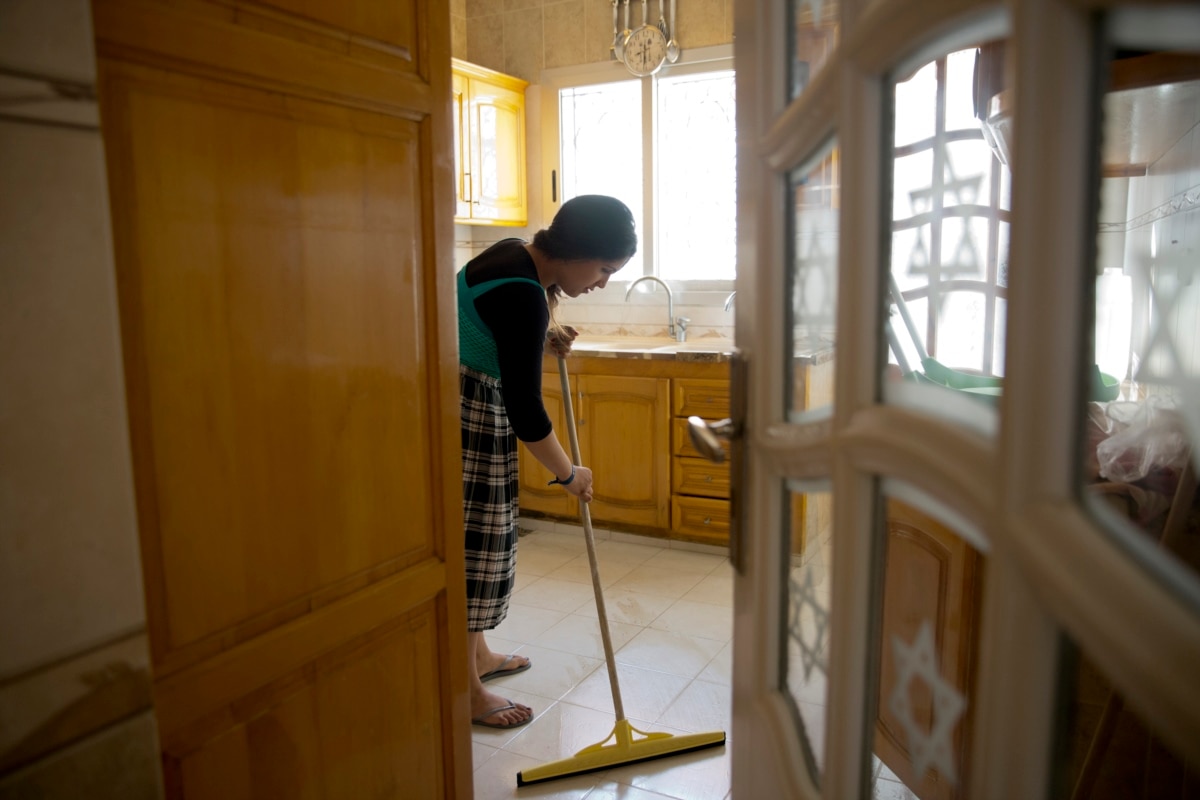 To avoid assimilation into Tunisian society, Haddad's girls-only high school teaches an Israeli curriculum. Haddad speaks fluent Hebrew along with Arabic. Israeli mores have seeped into home life as well. Friday night dinner at Haddad's house would be the traditional Tunisian Jewish meal of couscous, but Thursday's lunch was chicken schnitzel -- a common Israeli meal, imported by European Jewish immigrants.
On Thursday night, Elinor giggled with friends in the Ghriba synagogue's anteroom while pilgrims passed by. Ordinarily, Elinor said, she sits with friends behind closed doors. The pilgrimage is a chance to see and be seen, she said.
"If I had the opportunity to move to Israel I would go," Haddad said. "But it's ok here too."