Minsk, March 24
THE POLICE MOVE IN: RFE/RL's Belarus Service filed these images from October Square in the early morning hours of March 24. All photographs were taken by Yuliya Darashkevich.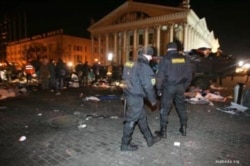 (RFE/RL)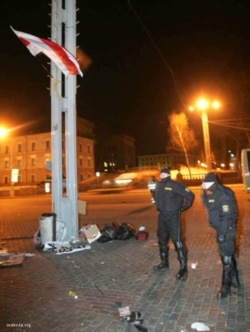 (RFE/RL)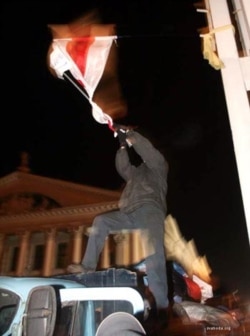 (RFE/RL)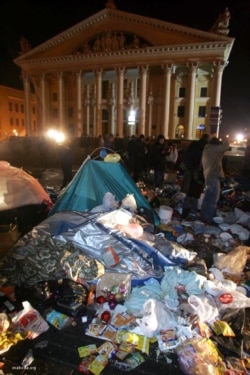 (RFE/RL)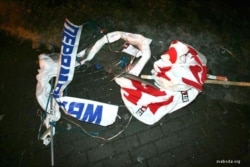 (RFE/RL)
SEE FOR YOURSELF: View a short video clip taken on October Square on the morning of March 21:
Real Audio Windows Media


THE COMPLETE PICTURE: Click on the image to view a dedicated page with news, analysis, and background information about the Belarusian presidential ballot.


COVERAGE IN BELARUSIAN: Click on the image to view RFE/RL's coverage of the election campaign in Belarusian and to listen to RFE/RL's Belarusian Service.