'Stalingrad's' Success At Chinese Box Office Could Bode Well For Russian Films Abroad
It was no surprise that Russia's new epic blockbuster, "Stalingrad," has become the country's highest grossing film, taking in around $50 million since its release on October 11.
But its performance in China, where in its opening weekend it became the highest grossing foreign non-Hollywood film, will have Russian movie-industry executives cracking open the champagne.
According to "Variety," the film, which has been lauded for its gritty combat scenes, took in $8.3 million in its opening weekend in China, topping past Hollywood blockbusters "Pearl Harbor" and "War Horse."
The film, which is Russia's entry for the foreign-language Oscars, focuses on the 1942 battle, a turning point in the war on the Eastern Front, where the Soviet Army stopped the advance of Nazi forces in one of the most bloody battles in history. The drama unfolds as a few Soviet soldiers are hidden in a house on the banks of the Volga, defending the building from Nazi troops. One of the civilians trapped in the house is a young Russian woman, who the Soviet soldiers will do anything to protect.
WATCH THE TRAILER
The film's budget was about $30 million and according to "The New York Times," most of that was "provided in grants and investment by the government and state-backed companies." Directed by Fyodor Bondarchuk, it is Russia's first big-budget production in IMAX 3-D.
For the Russian film industry, the relative poor performance of its films at home has been a long-standing bugbear. In 2012, all of the highest-grossing films in Russia were made abroad. The most popular film last year was "Ice Age 4: Continental Drift," with box-office receipts of $50 million.
The lack of a successful blockbuster abroad was also galling for the Russian film industry. The recent popular and well-received supernatural thrillers "Night Watch" and its sequel "Day Watch" performed moderately well at the box office but appealed mostly to a niche international market and DVD-purchasing horror fans.
A well-performing foreign film would be welcomed by the Kremlin, with its desire to project Russia's soft power and prestige abroad. In 2009, then-Russian Prime Minister Vladimir Putin told directors at the Council of Cinematography that Russia had a rich cinematographic heritage, but did not have a large foreign audience for its films.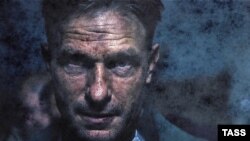 He told the assembled directors that their "goals of economic, cultural, and humanitarian influence are not being reached." What was lacking was cinematic verve, the production values of Hollywood blockbusters, and a heavy dose of Kremlin-friendly patriotism.
In that regard "Stalingrad" is compliant and consistent with the recent trend of historical epics such as "Admiral," a 2008 biopic of White Army commander Aleksandr Kolchak, which was Russia's third-most successful film at the box office ever.
Given its initial reception and reviews, "Stalingrad" might well come closest to being Russia's "Saving Private Ryan," a film that would appeal to domestic audiences but could also compete with Hollywood abroad, if not in the United States itself.
But foreign audiences shouldn't expect a ham-fisted and tub-thumping propaganda fest from "Stalingrad." With its sympathetic portrayal of a German officer, which has been criticized in Russia, the film displays a level of nuance that may well appeal to foreign audiences.
-- Luke Allnutt
About This Blog
Written by RFE/RL editors and correspondents, Transmission serves up news, comment, and the odd silly dictator story. While our primary concern is with foreign policy, Transmission is also a place for the ideas -- some serious, some irreverent -- that bubble up from our bureaus. The name recognizes RFE/RL's role as a surrogate broadcaster to places without free media. You can write us at transmission+rferl.org