In December 1991, the central streets of Tbilisi boomed with artillery and gunfire in one of the most destructive chapters of the Georgian Civil War. Thirty years later, dog walkers and delivery drivers pass the same places where tanks once rumbled.
The Tbilisi war was a short, fiery conflict that began in the center of the Georgian capital on December 22, 1991. Fighting erupted when a collection of rebel groups banded together to overthrow Georgian President Zviad Gamsakhurdia just months after he was voted into power.
Most of the conflict took place around Georgia's historic parliament building on Shota Rustaveli Avenue, where Gamsakhurdia spent much of the conflict holed up in a bunker with his supporters.
Click or tap on the following historical images to reveal how the exact locations look in 2021.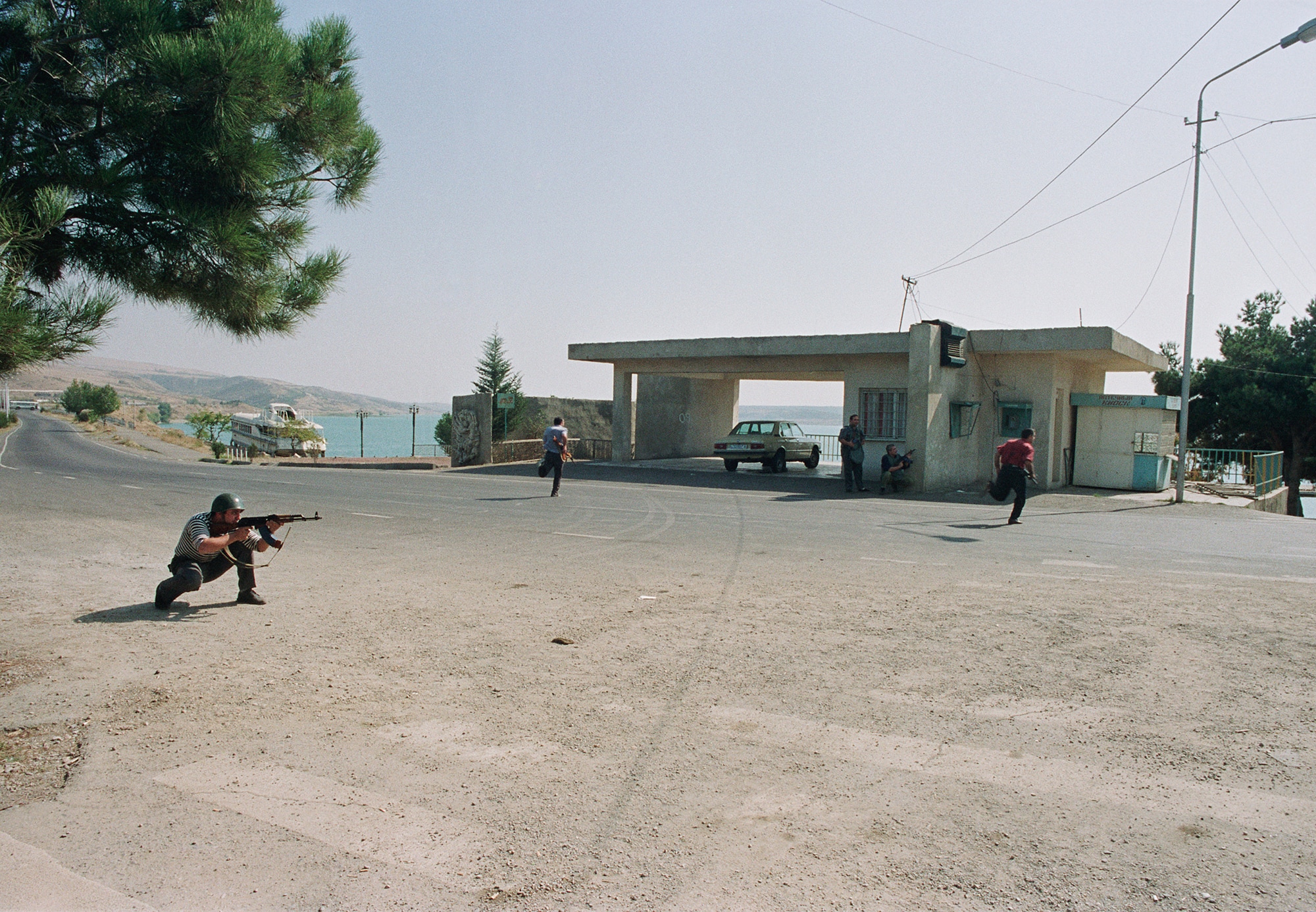 A gunbattle between supporters of Georgian President Zviad Gamsakhurdia and opposition fighters on a road next to the Tbilisi reservoir.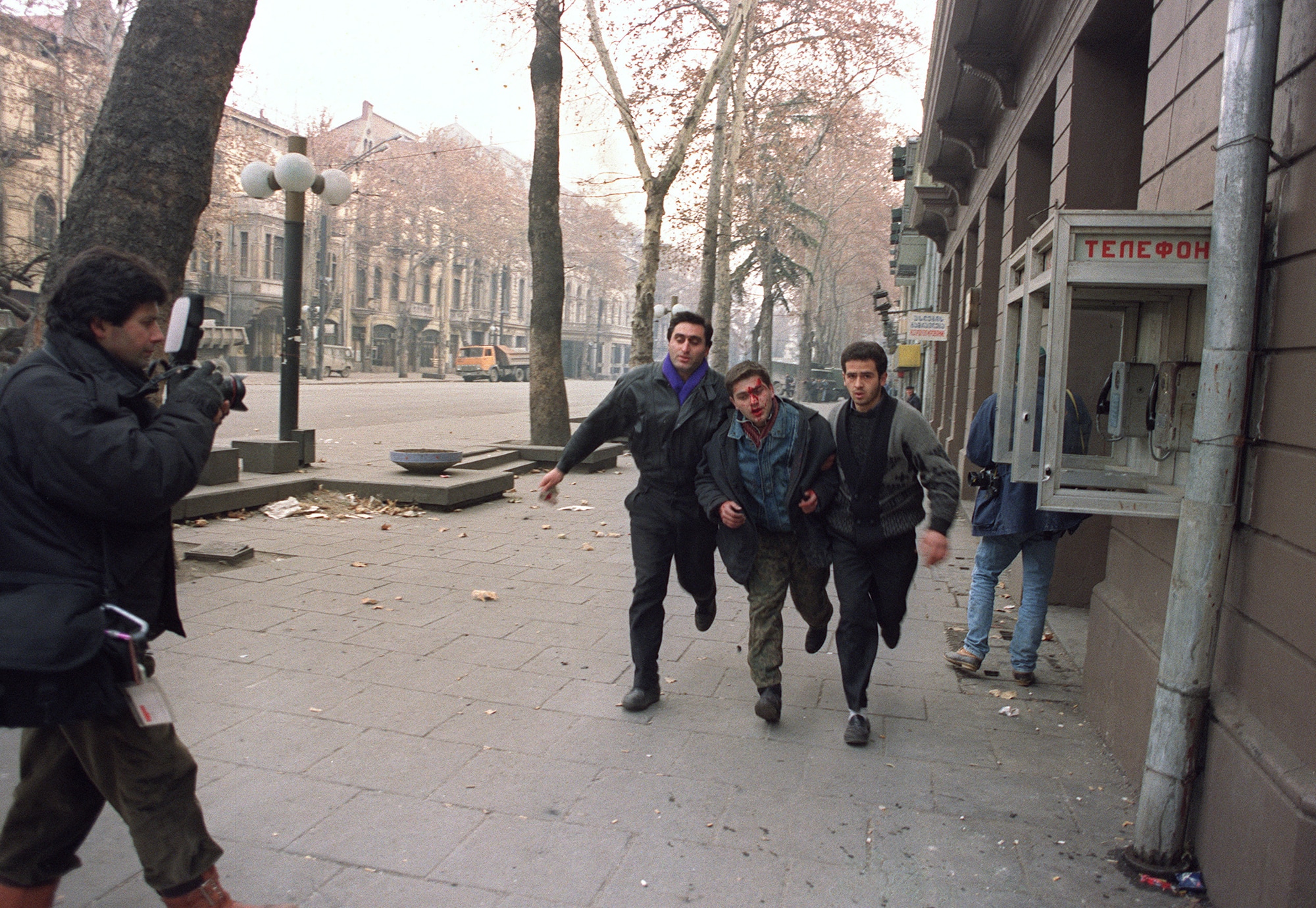 An opposition fighter is helped to safety on Shota Rustaveli Avenue after being wounded during a battle with Gamsakhurdia loyalists.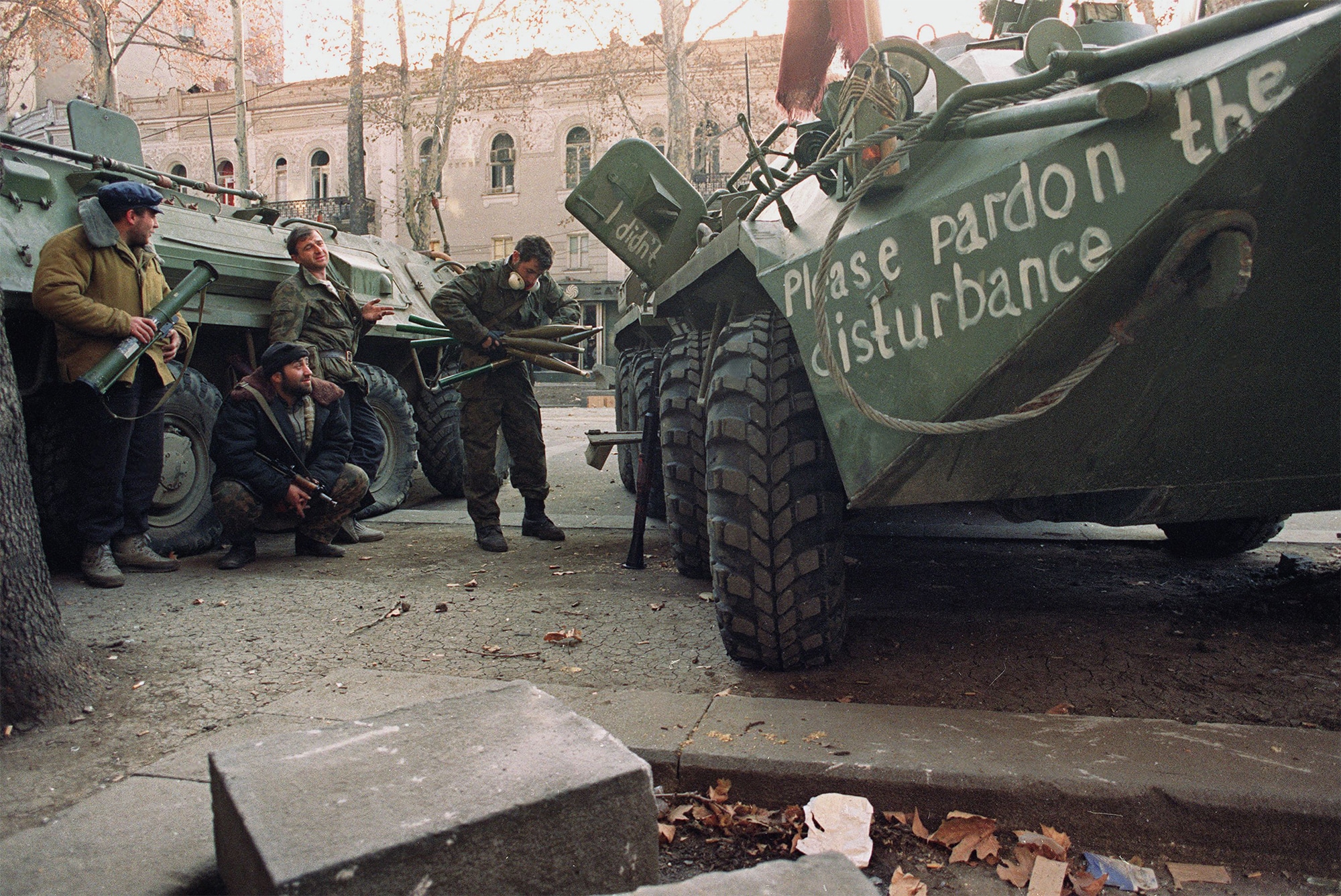 Rebel fighters shelter next to an armored vehicle scrawled with writing apparently aimed at winning international sympathy for their cause.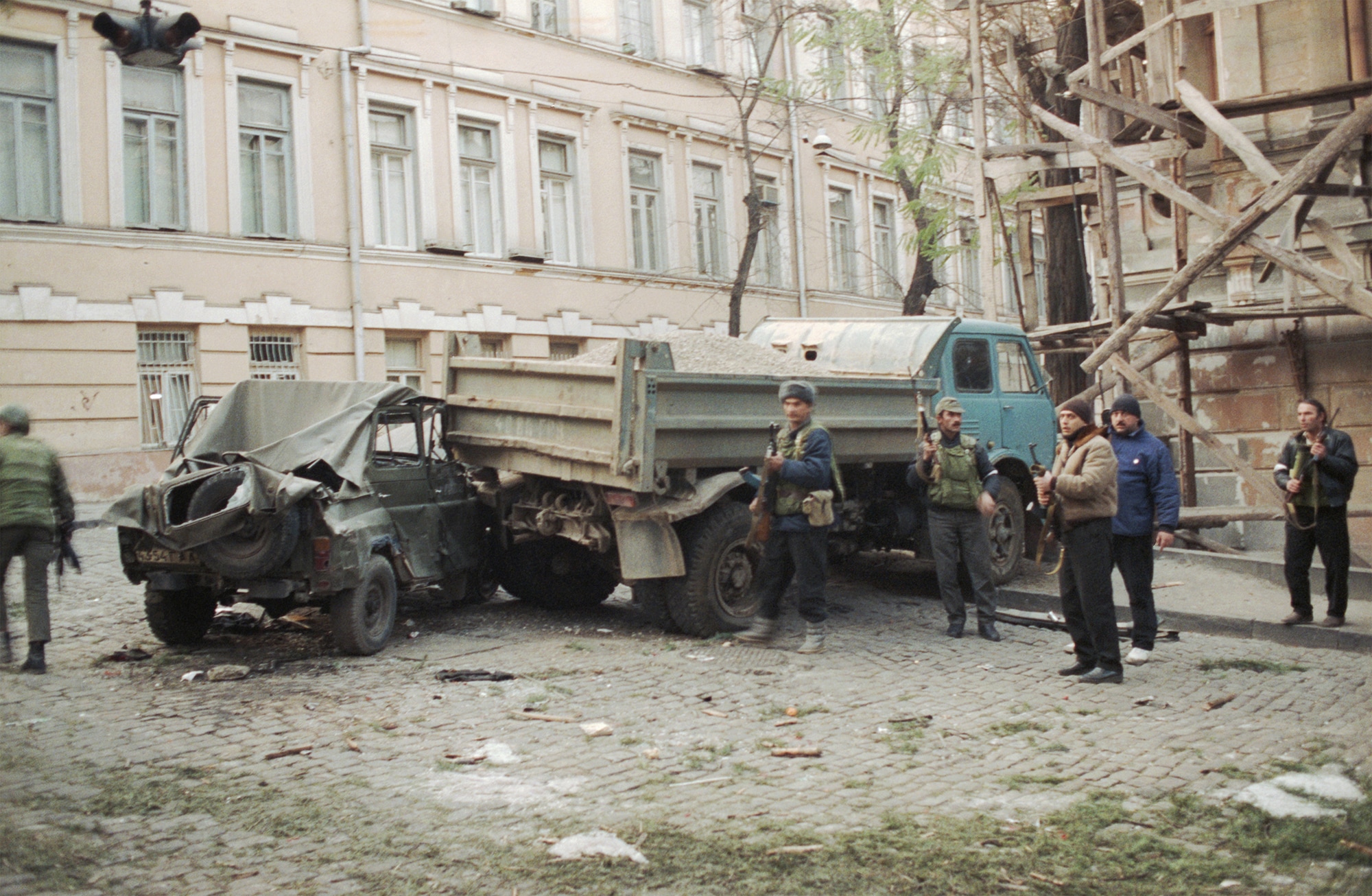 Pro-government fighters man a roadblock on a street behind Georgia's parliament building in the center of Tbilisi.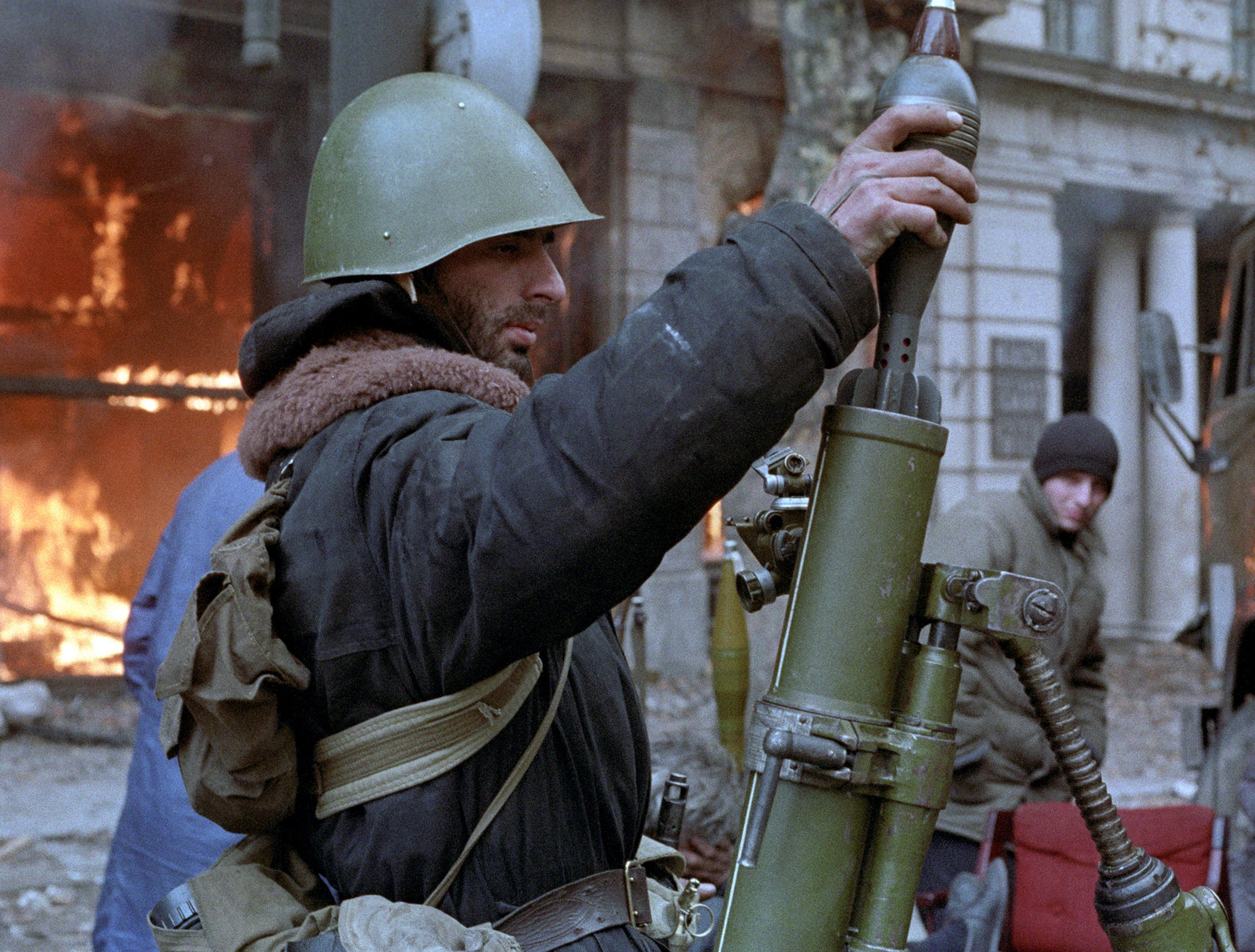 An opposition militiaman loads a mortar angled toward the parliament building. The Hotel Tbilisi -- the headquarters of the anti-government forces -- burns in the background.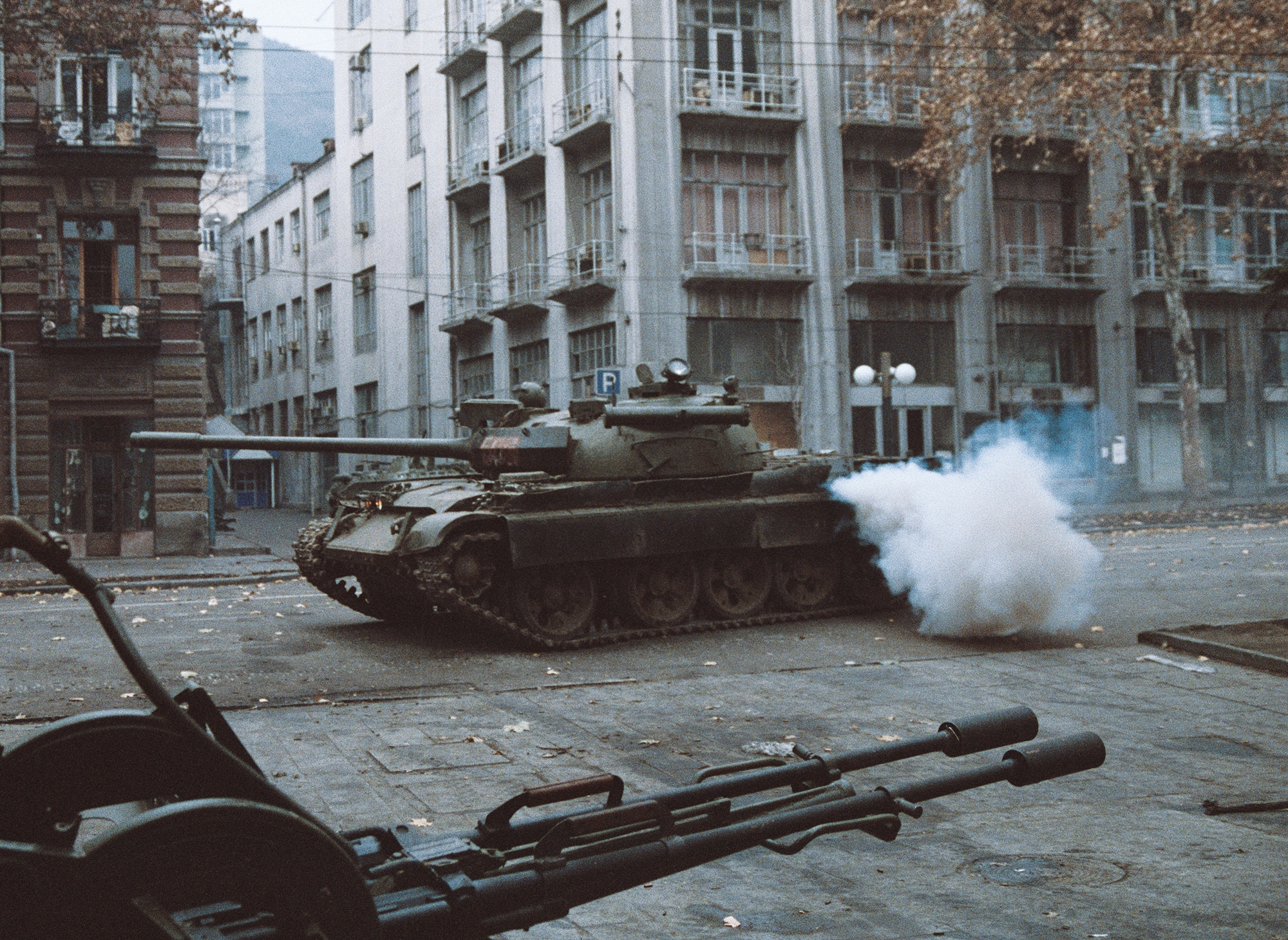 A tank revs its engine before rumbling toward the parliament.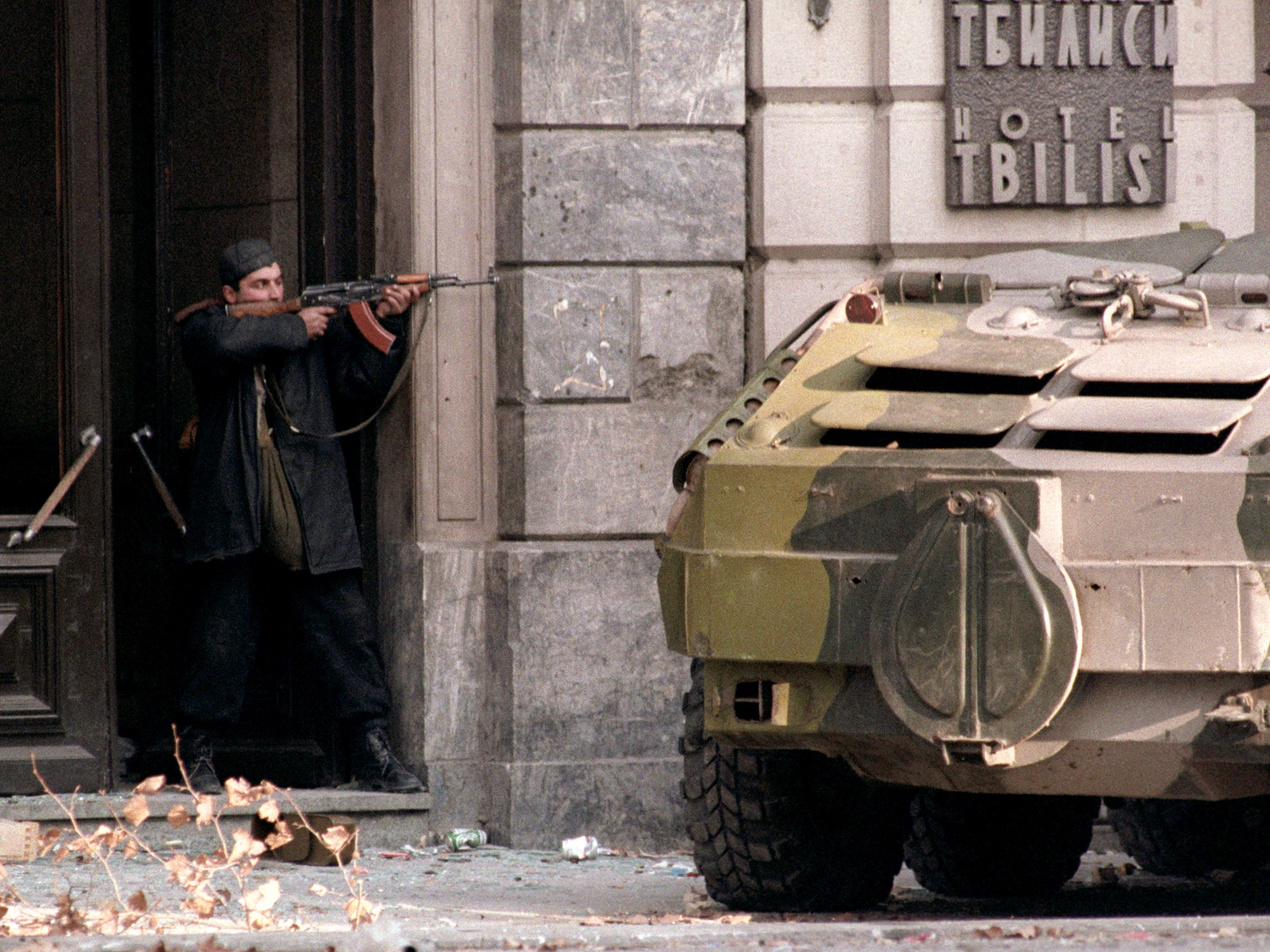 An opposition gunman fires from a doorway of the largely ruined Hotel Tbilisi.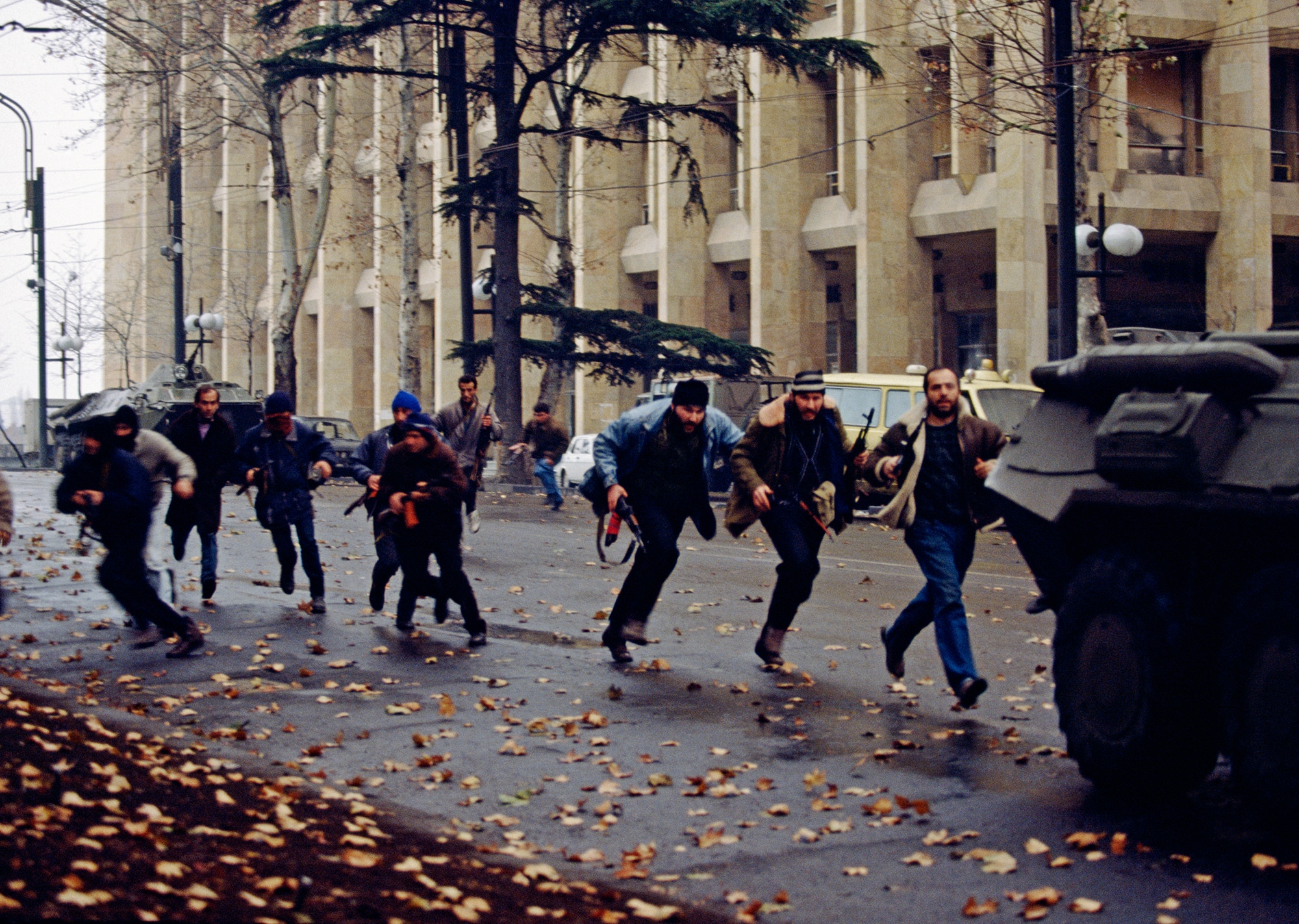 Unidentified fighters run for cover during fighting on Shota Rustaveli Avenue.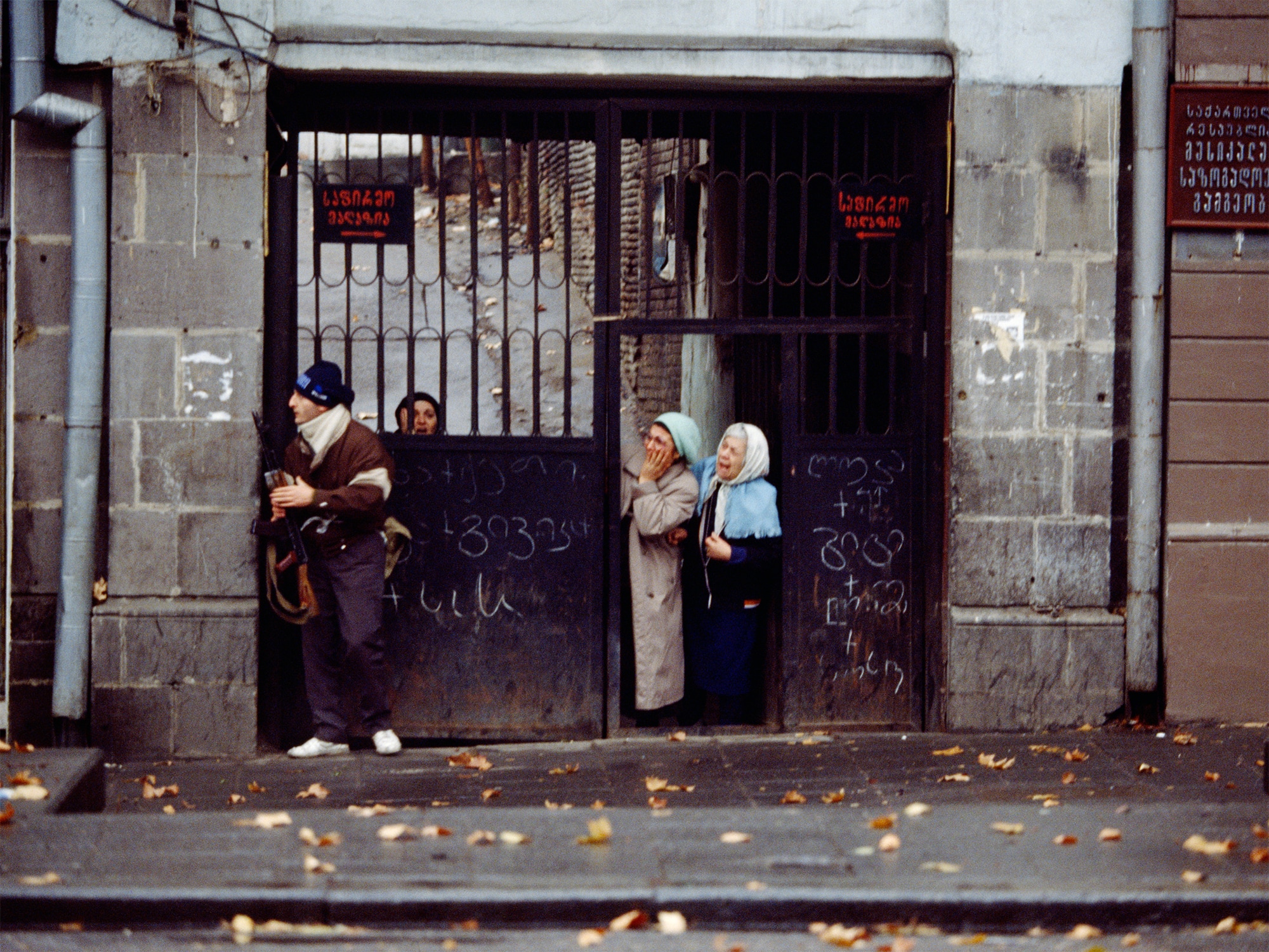 Elderly Georgian women look on with horror as they watch fighting around the Hotel Tbilisi.
Unidentified fighters at the shrapnel-scarred entrance to Tbilisi's National Gallery.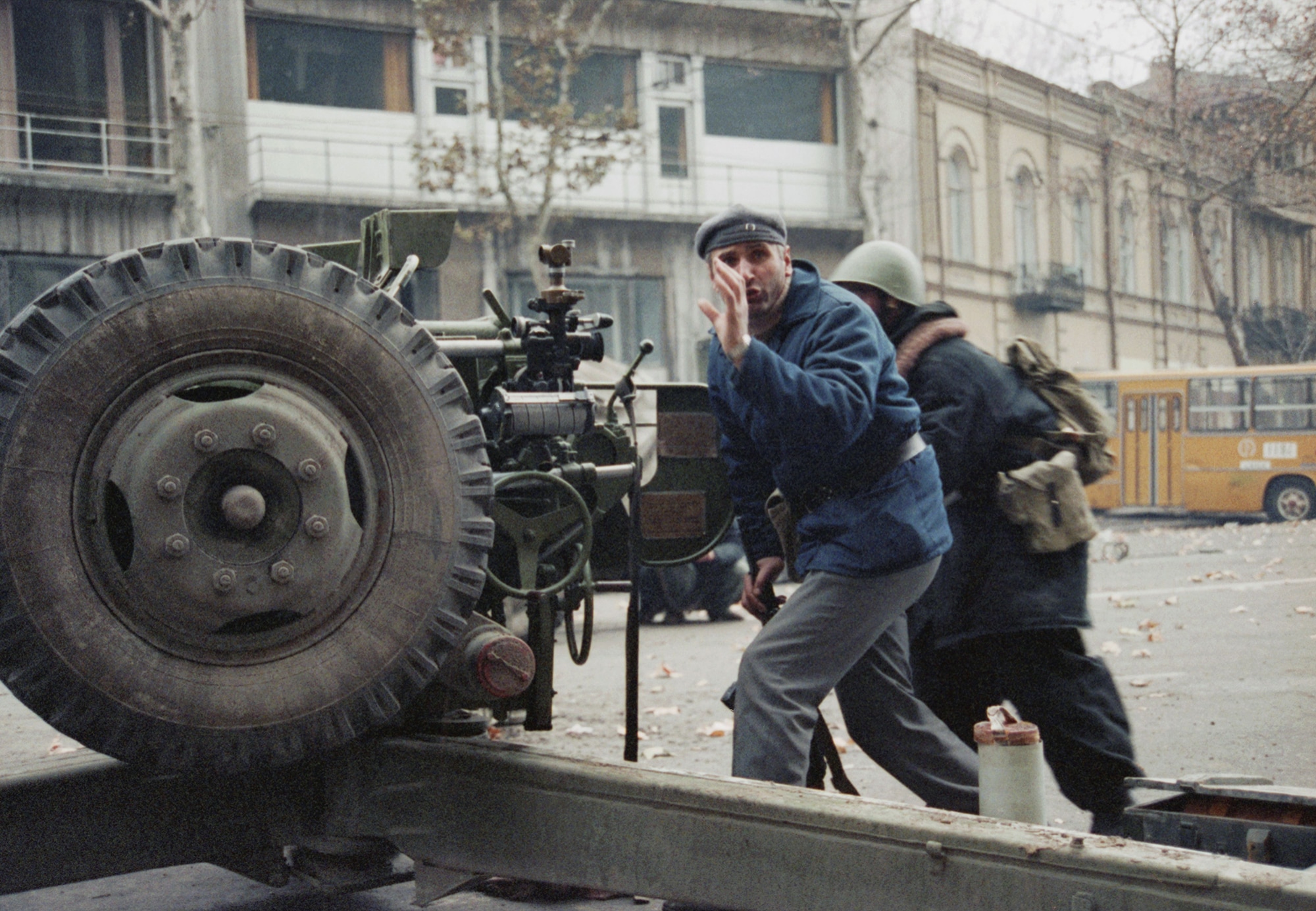 An opposition fighter prepares to fire a howitzer straight down Shota Rustaveli Avenue toward the parliament.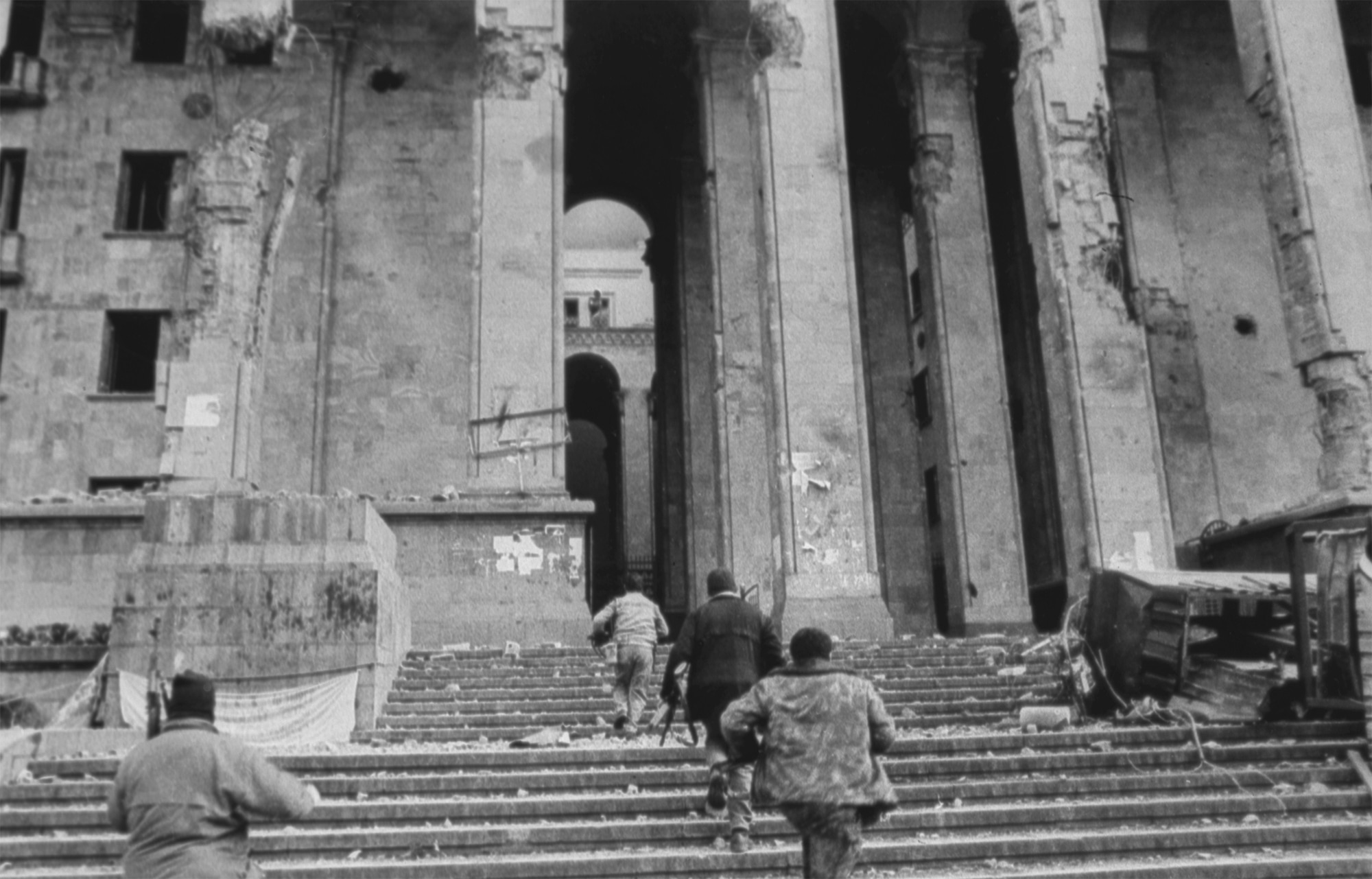 Opposition fighters storming the parliament on January 6, 1992. The historic building was heavily damaged by shelling and mortar fire during the conflict.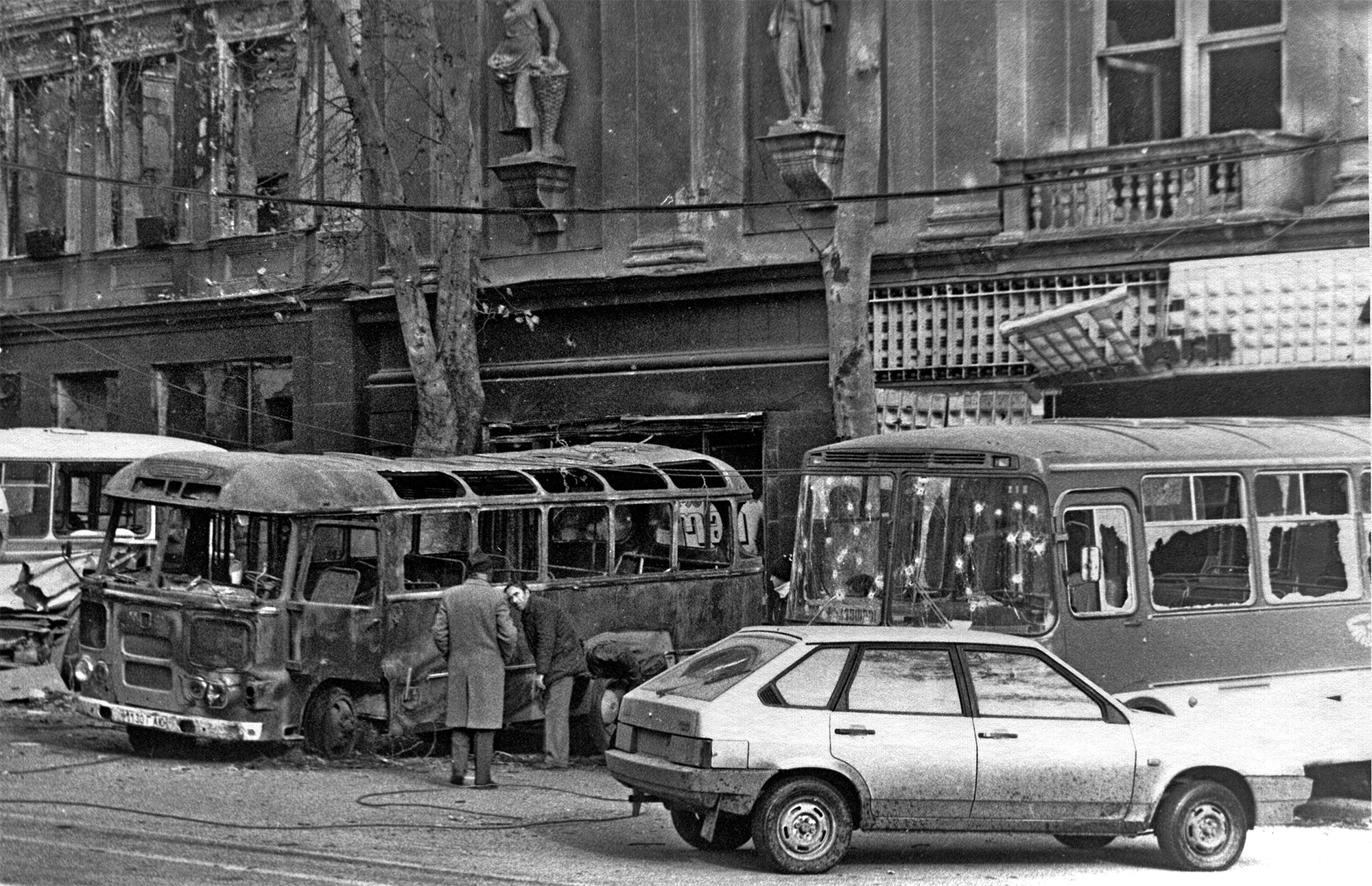 Locals survey the damage after Gamsakhurdia managed to flee Tbilisi.
After escaping through rebel lines in early 1992, deposed President Gamsakhurdia eventually found asylum in Chechnya -- then a breakaway region of Russia. Gamsakhurdia died in western Georgia in 1993 in circumstances that remain unclear.
The Tbilisi war resulted in the death of more than 100 people and destroyed scores of historic buildings in downtown Tbilisi, many of which were never rebuilt.
Historical photos by Getty Images, AFP, TASS, and epa