Ukraine's presidential race is on, with a record-breaking 44 of at least 89 applicants green-lighted to run. The field is arguably the most diverse in the country's independent history, with veteran politicians vying against a comedian, journalists, war veterans, career spies, accused criminals, and more. Each may now canvass an electorate that independent polls say is deeply divided or undecided about who can best steer Ukraine through much-needed reforms and out of a Russia-backed conflict that's been bleeding the country since Kyiv adopted a more westward path in 2014. It's a wide-open contest, although a handful of candidates appear to stand far better chances when ballots are cast in the first of two possible rounds of voting.
Key Dates
December 30

Campaigning can begin

Dec. 31-Feb. 4

Nominations

February 9

End of candidate registration

March 7

Last day to withdraw

March 31

Election day

By April 10

First-round results

April 21

Second-round runoff (if needed)

By May 1

Final results

June 3

Inauguration
The winner will inherit a country that has made some strides in the past five years but largely failed to shake entrenched corruption and remains a target of Russian destabilization efforts. Potentially reliant on Western partners who have helped to keep Kyiv afloat through crisis and conflict, any Ukrainian president faces the difficult task of maintaining those ties while pursuing peace with Russia-backed separatists and making occasionally unpopular decisions that are sure to reflect in the polls. Just ask the incumbent, Petro Poroshenko, whose uphill battle is a testament to the fact that just one of his predecessors has won reelection since Ukrainian independence in 1991.
Who Can't Vote
About 12 percent of Ukraine's 44 million people face major practical obstacles to voting. They include displaced persons from the war-torn Donetsk and Luhansk regions that are not under government control, as well as Russian-held Crimea. Historically, voters from those areas have backed candidates who promote closer ties to Russia. Polls show incumbent Poroshenko deeply unpopular there. Ukrainian nationals residing or working in Russia will be unable to vote there so must visit a consulate in a third country or return to Ukraine to cast their ballot.
Top Contenders
Experts and pollsters say these six candidates stand the best chance on March 31.
"We have gotten further from Moscow and closer to Europe.... Nothing should turn us back."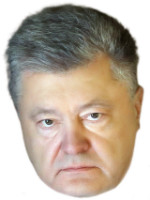 Incumbent. Candy billionaire
Key in push for independent Orthodox Church of Ukraine
Petro Poroshenko Bloc 'Solidarity'
Has faltered on reforms, anticorruption efforts
"If during the first 100 days I...can't break the old system and show clear results, I'll step down as president."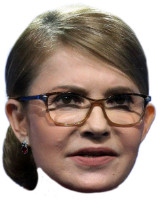 Ex-prime minister
Orange revolutionary
Beloved by some, reviled by others
Once jailed over Russian gas deal
Fatherland party
"Unlike our great politicians, I did not want to make promises in vain. But...I can promise you I'll do it the right way."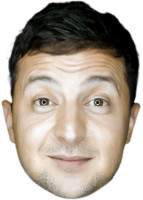 Top funny man
On TV, plays smalltown teacher-turned-'Servant Of The People'
Rumored to be backed by a controversial oligarch
Ties to Russian companies, but denies any current projects there
"The country is immersed in an atmosphere of fear."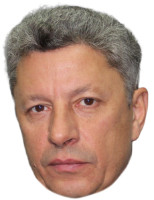 Former energy minister, deputy PM
Accused Poroshenko of trying to cancel election
Onetime Yanukovych ally popular in Russian-speaking eastern Ukraine
"Enlightened authoritarianism takes a country to a new, higher level of economic development and democracy."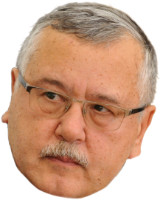 Ex-defense minister
Third run for presidency
Runs as "honest" alternative who will bring a "strong hand"
Civil Position party
"I will bring the death penalty for corruption to a referendum."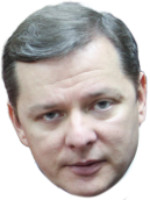 Fiery lawmaker known to block parliamentary rostrum
3rd in 2014 race
Wants death penalty for corruption, treason, and terrorism
Radical Party
The Rest Of The Pack
Experts don't give them much of a chance, but they paid the roughly $90,000 registration fee and may just be able to influence the outcome and make a name for themselves in the process.
"In our country...either you are a slave, or you are an enemy. We will not be slaves."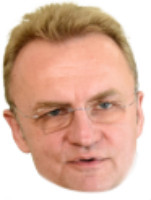 Mayor of Lviv
A 2017 landfill scandal dented his reputation
Self-Reliance party
"The current authorities now judge people with 'Who was on the Maidan? Who was not? Who loves Ukraine more? Who less?'"

Former deputy PM
Erstwhile Yanukovych ally
Head of Opposition Bloc
Evaded prosecution in land-lease scandal
"As long as they are in power, and we are out of power, nothing will change."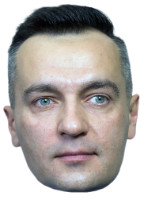 Joined politics last year
Co-producer of 'Killing Pavel' on 2016 journalist assassination
People's Force party
"They said I had U.K., Hungarian, and Israeli citizenship. Unfortunately, I don't have them. I wish I did."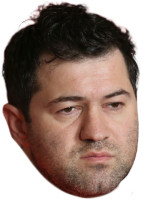 Former head of State Fiscal Service
Poroshenko ally
Fell "ill" upon arrest in state embezzlement case
His release in that litmus test was panned within civil society
"Nobody sees me on TV as a separatist but as a person who financed the defense of Mariupol."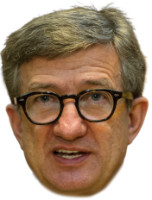 Former Donetsk governor
Brief gubernatorial appointment at height of Russia-backed conflict
Nationwide billboard campaign seen as short on ideas
Foundation party
"Maidan is not just a place but a state of mind."

Ukrainian- and U.S.-trained physician who treated injured Euromaidan protesters
Official roles under ex-President Yushchenko and Poroshenko
Finished under 2% in 2014 presidential race
Critic of recent health reforms
"Break the backs of those who don't respect the law."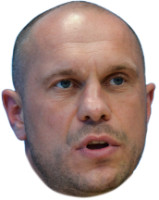 Interior Ministry adviser
Dismissed as counternarcotics chief
Quoted Bible verse to suggest homosexuality should be punished
Uncovered as commander of illegal paramilitary unit within National Police
Socialist Party of Ukraine
"There are no grown-ups to sit at the table anymore."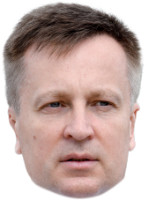 Security Service (SBU) head under Presidents Yushchenko and Poroshenko
Reports link him to oligarch facing U.S. racketeering charges
Sacked at SBU amid corruption debate
Justice party
"Russia will go as far as we allow them."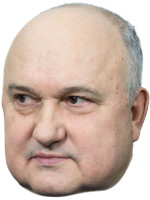 Soldier, scholar, diplomat
Linked to many political crucibles in Ukraine's post-Soviet history
Including the dioxin poisoning of Viktor Yushchenko
Strength And Honor movement
"I will not agitate for myself."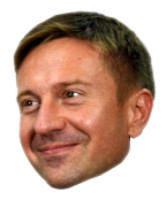 Led Euromaidan raid of ministries of Justice, Energy, Agriculture
Refuses to campaign
Onetime Defense Ministry adviser
"Join forces, discard your ambitions...and choose not the best-rated among us but the worthiest, the most professional candidate."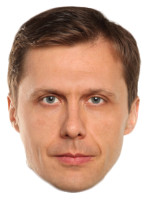 Former ecology and natural resources minister
"Beaniegate" at Davos dogged him on social media
Founded Ukrainian Bar Association
"I didn't vote [for LGBTQ rights]...because our ancestors, Cossacks, would have trampled those people with their horses."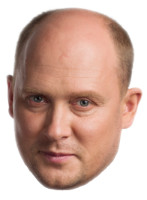 Lost a bruising battle for the Socialist Party
Wants to nationalize strategic enterprises
Argues for shrinking the legislature
Started his own Social-Democratic Party
"Ukraine's future democracy will be a liberal democracy, but it will not be a direct copy of anybody else's model."

Educated in agriculture and economics
Former CEO in Ukraine and abroad
Advocates talks with Russia to restore borders
Agrarian Party
"For the United States, we will remain a neocolony and a territory with which to engage in a geopolitical cold war with Russia."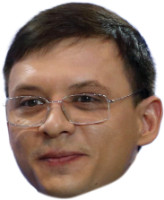 Lawmaker and staunch government critic
Recently sold stake in NewsOne to launch new TV channel
Nashi TV aligns with his identically named party
"I am determined to change the system of power because that's the key issue for Ukraine today."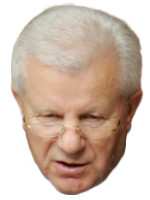 Speaker of parliament in the 1990s and in 2006-07
Finished 3rd in 2004 presidential race
Faded along with fellow Socialists after 2007 election drubbing
"Only nationalists can stop the Kremlin's agents."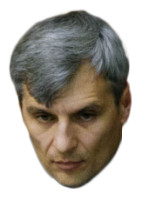 Less controversial than many of his fellow nationalists
Saw combat duty after national mobilization in 2015
Wants to tax oligarchs to fund national defense
Nominated by a coalition of far-right groups
"The nation deserves the authorities it elects."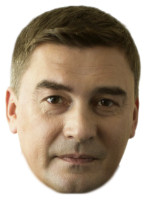 Has co-authored dozens of bills in parliament
Including one of Ukraine's biggest post-2014 achievements, creation of the National Anticorruption Bureau
People's Control Public Movement
"Kill 'gopniks' crossing the border [from Russia] who illegally conduct extremist activities on our territory."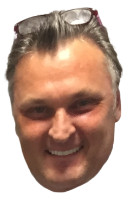 Maidan activist with a penchant for video blogging
Advocates taking on Moscow and its "gangsters" meddling in Ukraine
Wants radical reform of the tax system
His "5.10" party espouses libertarianism
"You should think before pushing the 'post' button."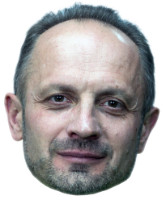 Veteran political and diplomatic hand
Orange revolutionary
Represented Kyiv in Minsk peace talks with Russia and separatists
"I want to make a Ukrainian Singapore in the heart of Europe."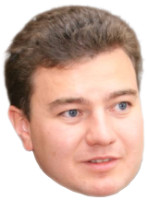 Former minister of transport and communication
Has sought to shed his association with the Moscow-friendly Party Of Regions
But his public views haven't changed much
Revival party
"Most voters don't go to the polls because they're lazy, while others go and choose people who've deceived them more than once."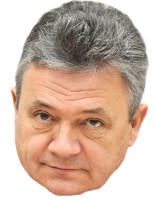 Former chemistry and biology teacher
Authored dozens of scientific articles
Won just 0.12% in the 1999 presidential race
"I'm ready to become an icebreaker and, with my heart, warm this ice and melt it."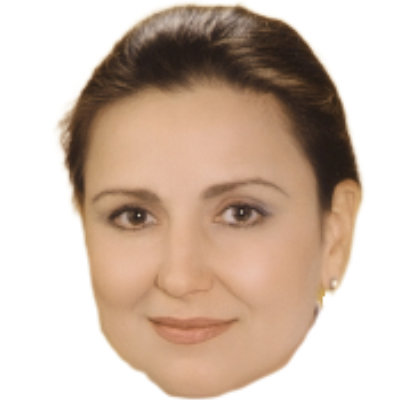 Switched allegiance from the ruling Party Of Regions during Euromaidan
Has struggled to find pro-Western allies
Union party
"We need to streamline and legalize [the cryptocurrency market], which will be the engine of a new economy."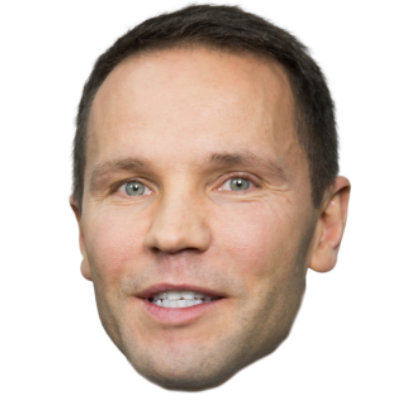 Progressive-minded lawmaker
Former ally of reformist turned outcast Mikheil Saakashvili
Freedom (Volya) party
"More sweat equals less blood."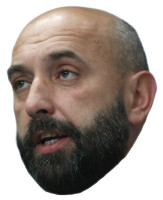 War veteran
First deputy commander of the Army Special Operations Forces
Led defense of Kramatorsk Airport in 2014
"We should expect dirt to be thrown at us. Let it be watered and we will sprout!"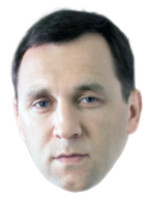 Former Space Agency deputy director
Tossed from Self-Reliance party for supporting decentralization
People's Movement of Ukraine
"Our interests cannot be defended by a weak president who pays half a million dollars for a meeting with Trump."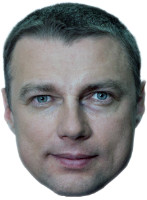 Likes to pose in a sailor's cap aboard his yacht
Claims Poroshenko is responsible for "the chaos in Ukraine"
"For Ukraine, Brexit is a good case for the economic interests of the state coming first."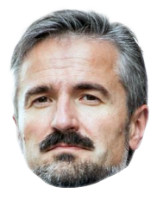 Blogs about global business and politics on a popular news site
Investment consultant
"Information war is no less terrible than real war."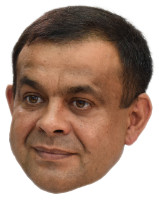 Acting head of a fishing port
Vocal critic of Russia's squeeze to control the Azov and Black Sea
Native of Horlivka, a region in Donetsk now under separatist control
"Appropriate conditions for normal investments in Ukraine don't exist."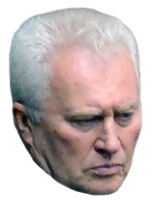 His business ran afoul of Yanukovych-era officials
Offering a "rural policy" to reinvigorate agricultural areas
"Why do we have to fight for a Ukrainian language quota [for media] in Ukraine?"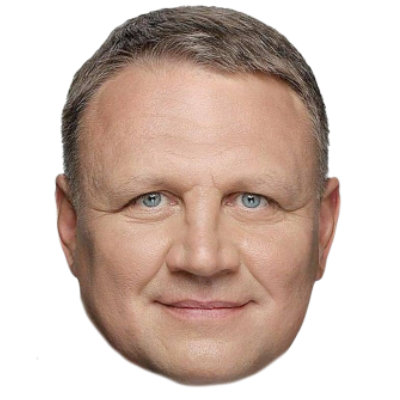 Former director of the Bukovel Ski Resort
Touts a "dignity and truth" program
Ukrainian Association of Patriots, a right-wing nationalist party
"We need to restore order at the Chernobyl nuclear power plant, clean out the waste, and enable the plant to operate normally."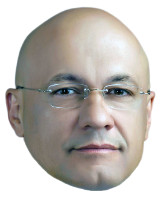 Chairman of NGO Power Of The People
President of International Center For Economics And Law
Claims Chernobyl was forced closed by foreign powers to prevent energy independence
"[I'm] the first presidential candidate in Ukraine's history to lead his election campaign from under house arrest."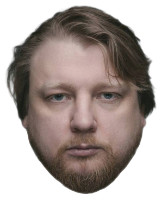 Political analyst
Under house arrest for allegedly violating privacy of police official
Called on supporters to drink to his candidacy
"Some would say my face is not small. But I eat from my own plate and pay for myself."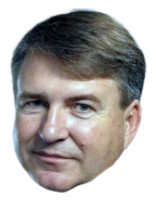 Lives in war-torn city of Mariupol
Chairman of the local soccer federation
Stability party
"The current political and economic activities of those in power have led to robbery."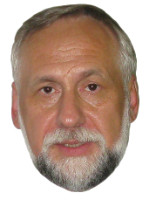 Politician and judge
Claims to be commander of all Ukrainian Cossacks
Helped organize anti-Poroshenko protests
Lost bid for Kyiv mayorship
"I know everyone in Ukrainian politics…. It's such a badly damaged system of the same characters."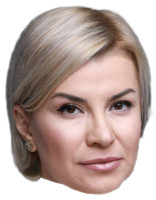 Veteran TV reporter and presenter
Says her stardom makes her more popular than politicians
Self-described "extreme conservative" and Thatcherite
"Money coming from the IMF and the European Union doesn't help the country to develop."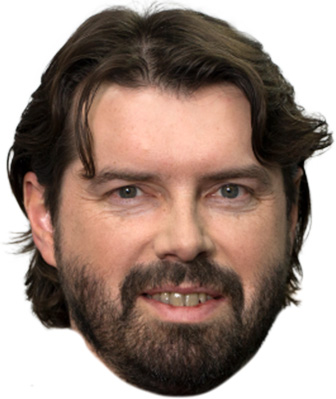 Patriot Party
Economist who likes to appear on TV and in media
His Wikipedia page describes him as a "sex symbol"
"I'm backed by simple farmers. I'm not beholden to any oligarch."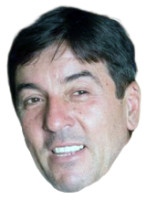 Lawmaker. Member of Committee to Combat Corruption
Accused of being "clone" candidate to mislead voters
Has the same initials in Ukrainian and English -- Y.V.T. -- as rival candidate Yulia Tymoshenko
"[Poroshenko and lawmakers] took away Ukrainian citizens' right to choose which country they want to live in."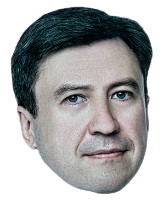 Native of eastern Ukraine's industrial, war-riven heartland
Believes Poroshenko should have held a referendum on EU, NATO aspirations
Reasonable Force party
Just Watching, Thanks
A few notable political figures either were among the dozens of hopefuls rejected by the Central Election Commission or opted not to run.
"The destruction of Lenin's monuments became the idée fixe of the [Poroshenko] regime."

Communist Party first secretary for over two decades
Denied registration over use of now-banned Communist symbols
Ran in the 1999, 2004, 2010, and 2014 presidential races
"Look, you know, politics is not the best thing in the world. Definitely not the cleanest."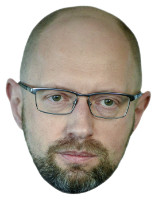 Former economy and foreign minister
PM after Yanukovych fled in 2014, lost support over accusations of inaction and corruption
Once a Washington fave
People's Front
"Our nation's historic mission...is to lead the final march of the white race towards its survival."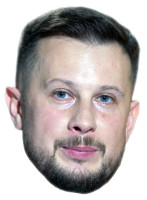 Led the far-right Azov volunteer battalion early in the current conflict
Has led a growing ultranationalist street movement
Was polling at under 1% support
"There can be peace [in Ukraine] only through war."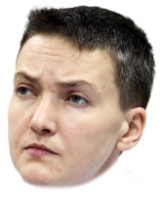 The country's first female military helicopter navigator
Named "Hero Of Ukraine" after capture and Russian imprisonment
Battered since entering parliament
In jail awaiting trial over purported coup plot
Claims authorities won't let her run but didn't pay registration fee
"Wearing jeans, I can do more [for Ukraine] than if I wear a suit and tie."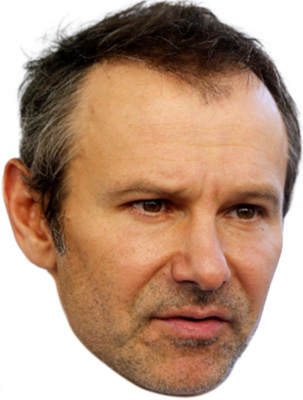 Ukraine's biggest rock star
Teased presidential run for months
Job of president not for him, but vows to remain in politics