In 2017, just before a Polish law came into force banning monuments that "symbolize or propagate" totalitarianism, RFE/RL photographer Amos Chapple documented some of the country's Soviet memorials. Three years on, he revisited the same locations to see what remains.

Tap or click on the images to reveal the same scene in October 2020.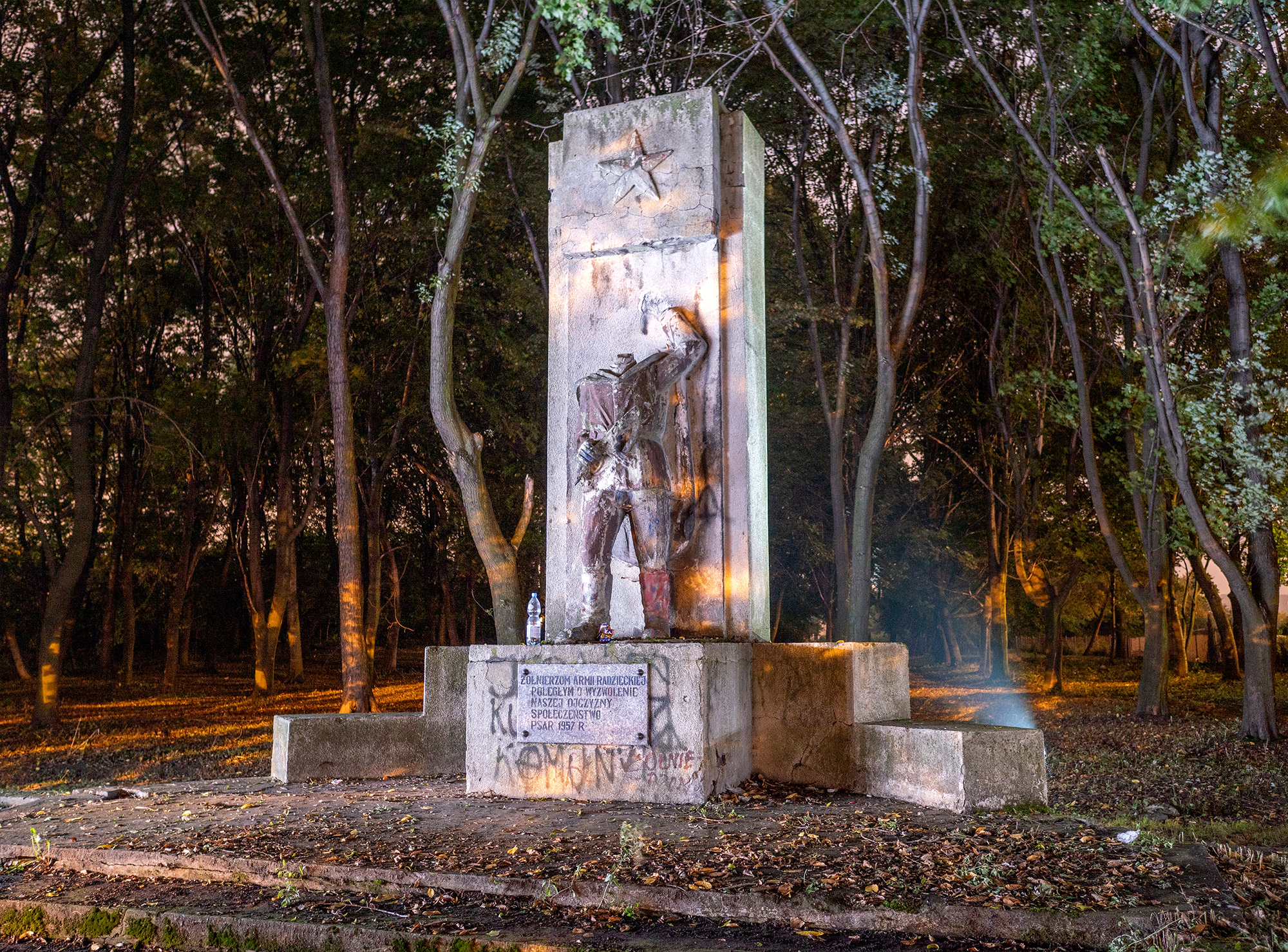 A heavily vandalized monument to the Soviet Red Army in a small forest near Katowice. No trace of its existence remains in the undergrowth today. A nearby florist told RFE/RL the monument was removed sometime in 2018. One year earlier, a "decommunization" law outlawed more than 200 Soviet monuments in Poland that were deemed to "pay tribute to persons, organizations, events, or dates symbolizing communism or other totalitarian systems."
Many Poles see memorials to specific Red Army units as being justified for those who died fighting Nazi Germany – particularly when they mark places where Soviet soldiers were killed.
But many also support the removal of Soviet monuments in Poland. They recall Moscow's complicity in the 1939 invasion of their country by Nazi Germany. They consider the Soviet troops who eventually pushed the Nazis out as an occupation force that paved the way for half a century of Soviet domination.
Russian officials condemn the removal of Soviet monuments across the former Eastern Bloc and have repeatedly threatened "consequences."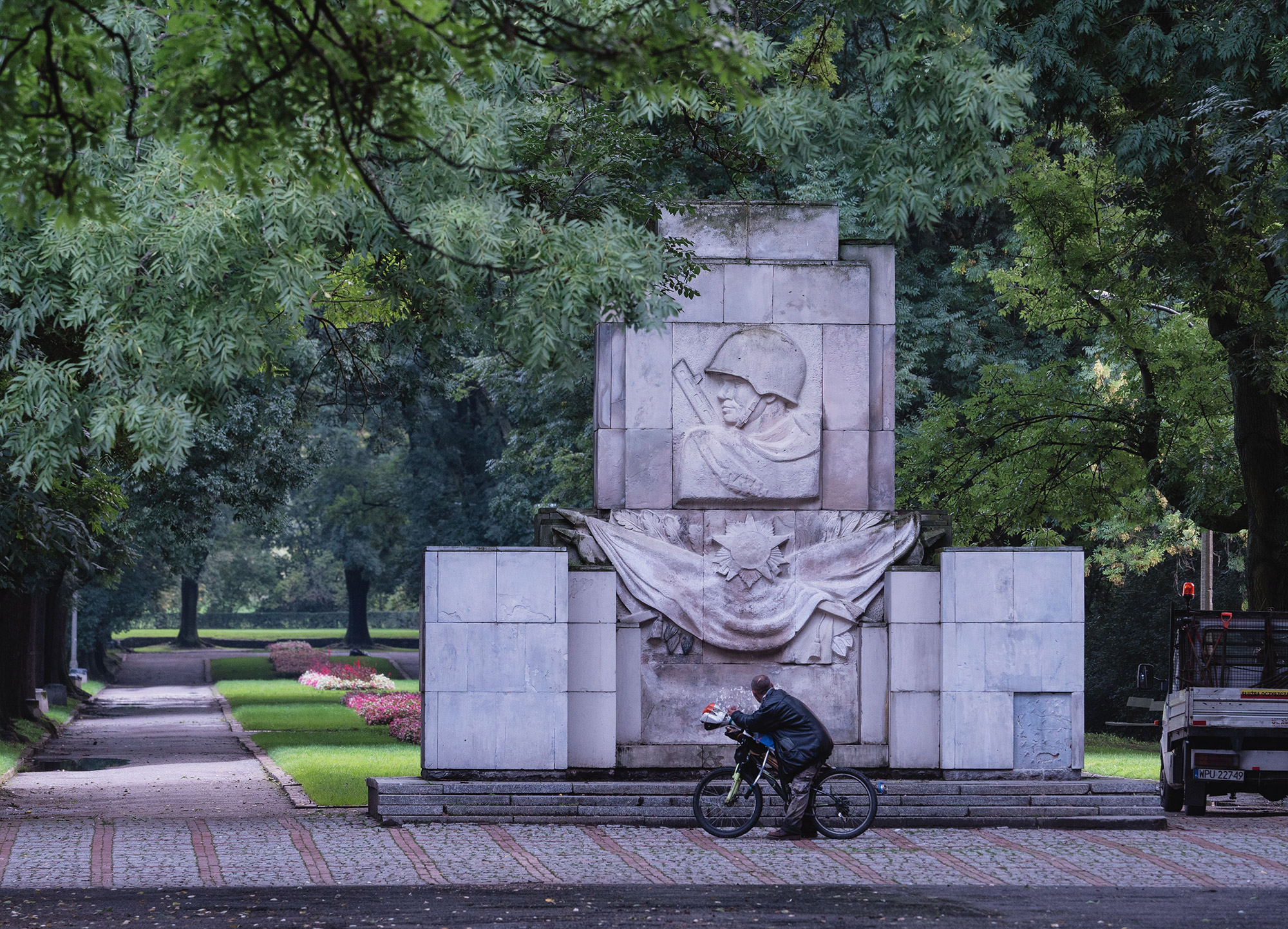 The massive sandstone Monument of Gratitude to the Soldiers of the Soviet Army in Warsaw. The monument was built in 1946 over the graves of 26 Red Army soldiers who died fighting the Nazis during the battle for Warsaw. The fallen soldiers were exhumed and moved to a Soviet cemetery in 1968. In 2018, the frequently vandalized monument was broken into pieces and removed. Some panels were reportedly kept intact for a planned exhibit at a Cold War museum in northern Poland.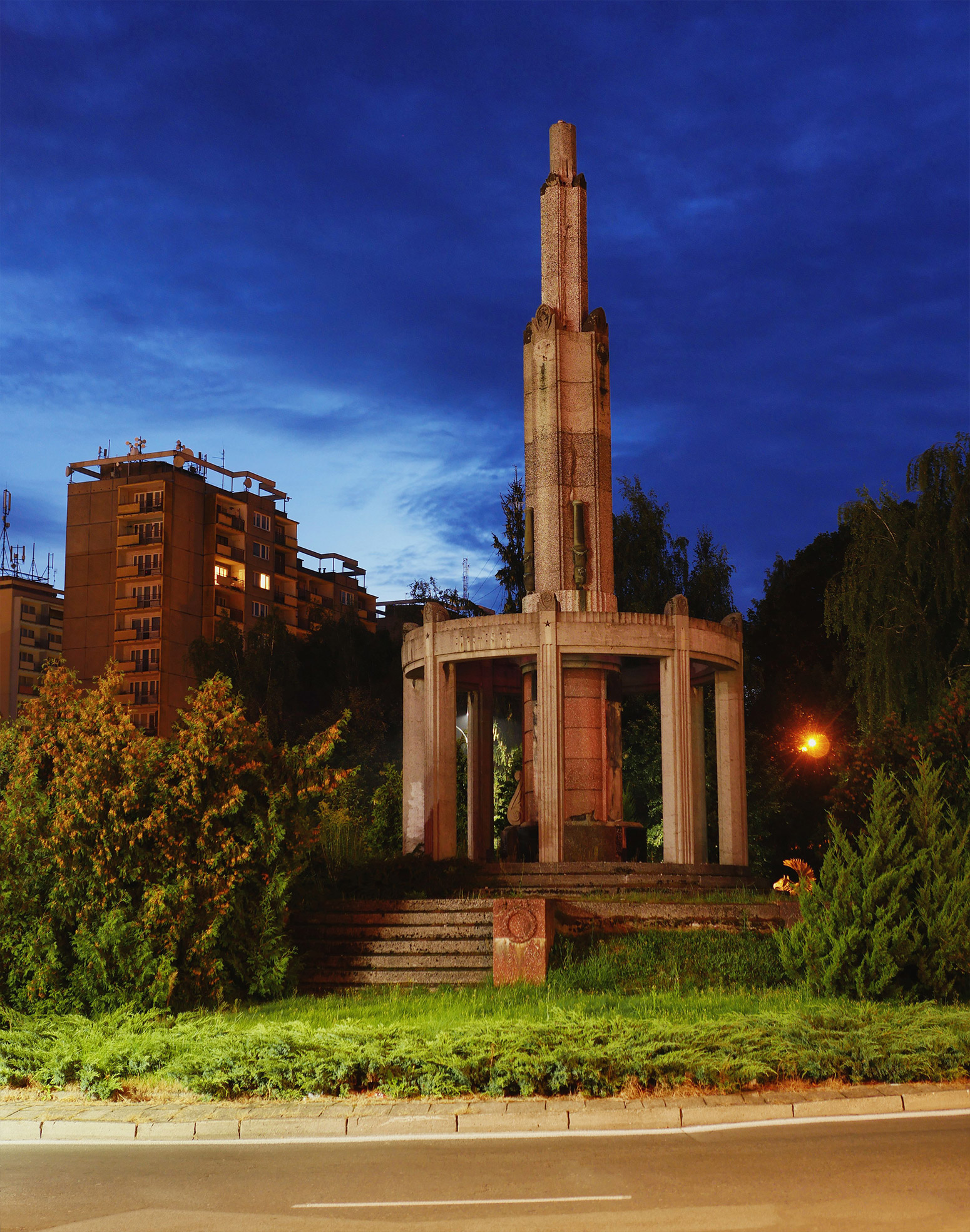 A Soviet victory column at a roundabout in Stargard, in northern Poland. Several months before this 2017 photo was taken, its crowning Soviet star was removed during the night. The column was completely dismantled later that year.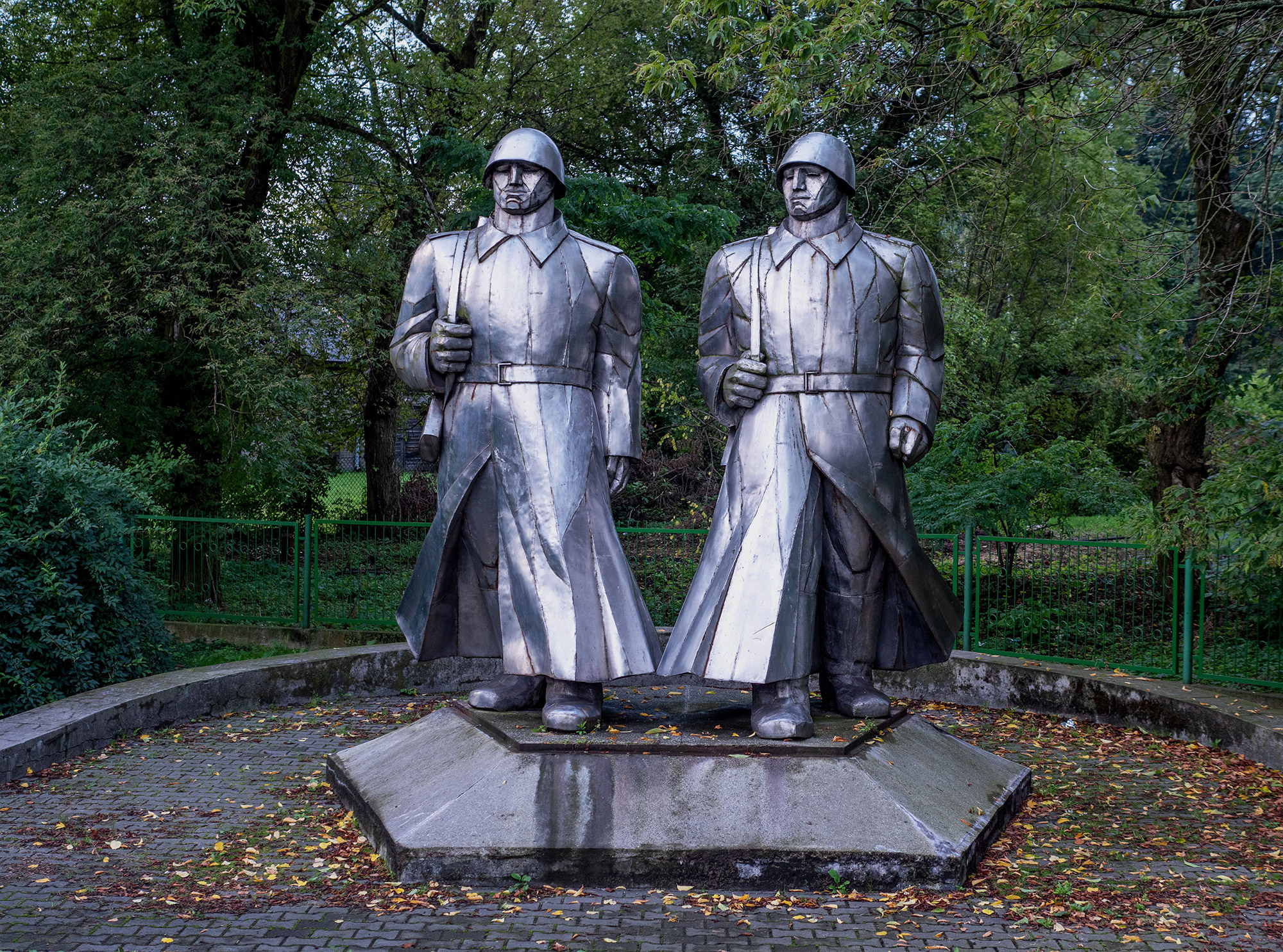 A steel monument of two striding Red Army soldiers in Dabrowa Gornicza. This monument was removed in July 2018. An earlier attempt to remove it was stopped by police who told workers trying to cut the soldiers from their base that they didn't have the necessary work permits.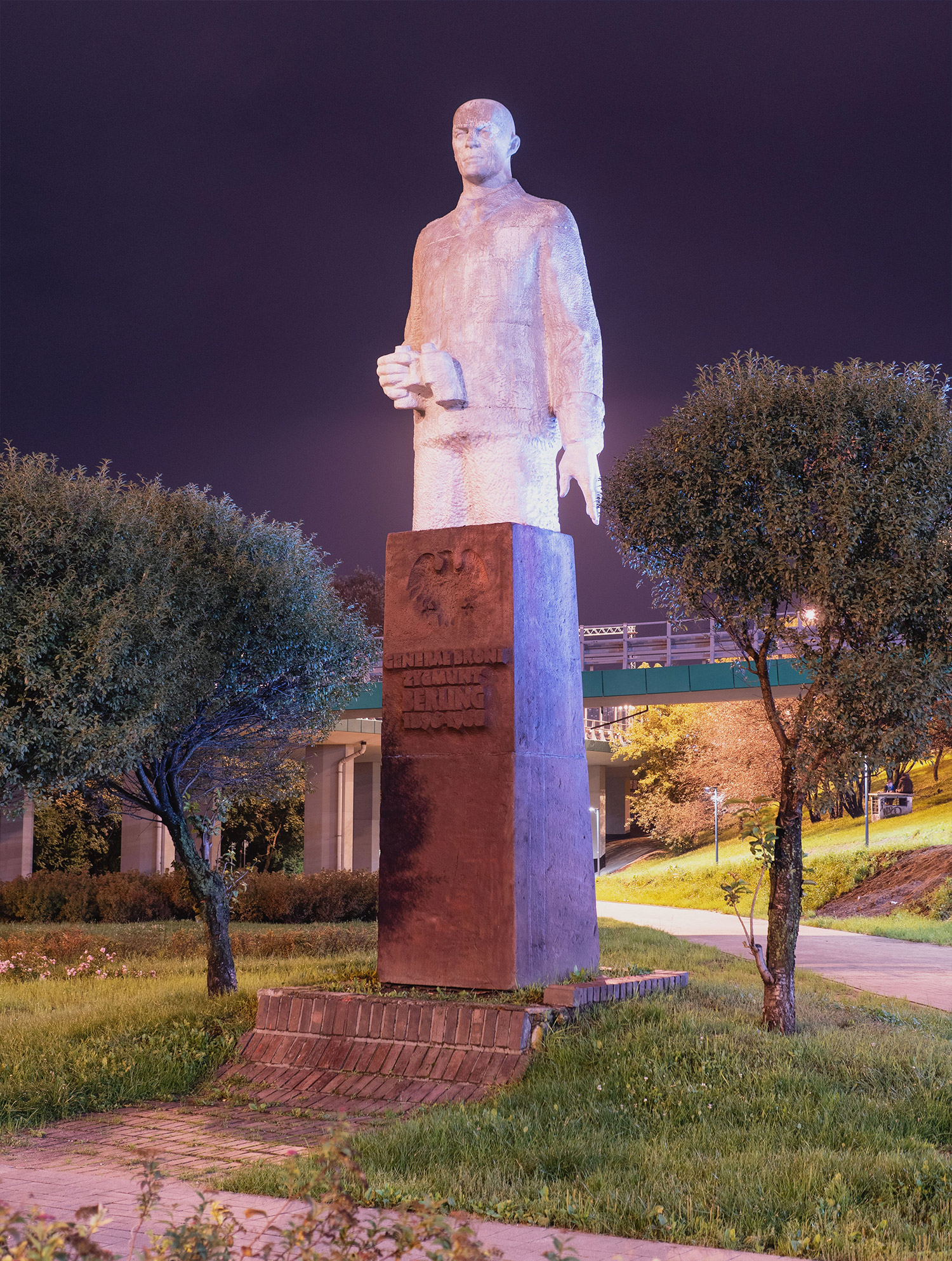 A monument in Warsaw to Zygmunt Berling, a Polish general who cooperated with the Soviets from World War II onward. The monument near the Vistula River was scheduled for removal in late 2019. But a group of activists beat local authorities to the punch by pulling it from its base, breaking it into pieces.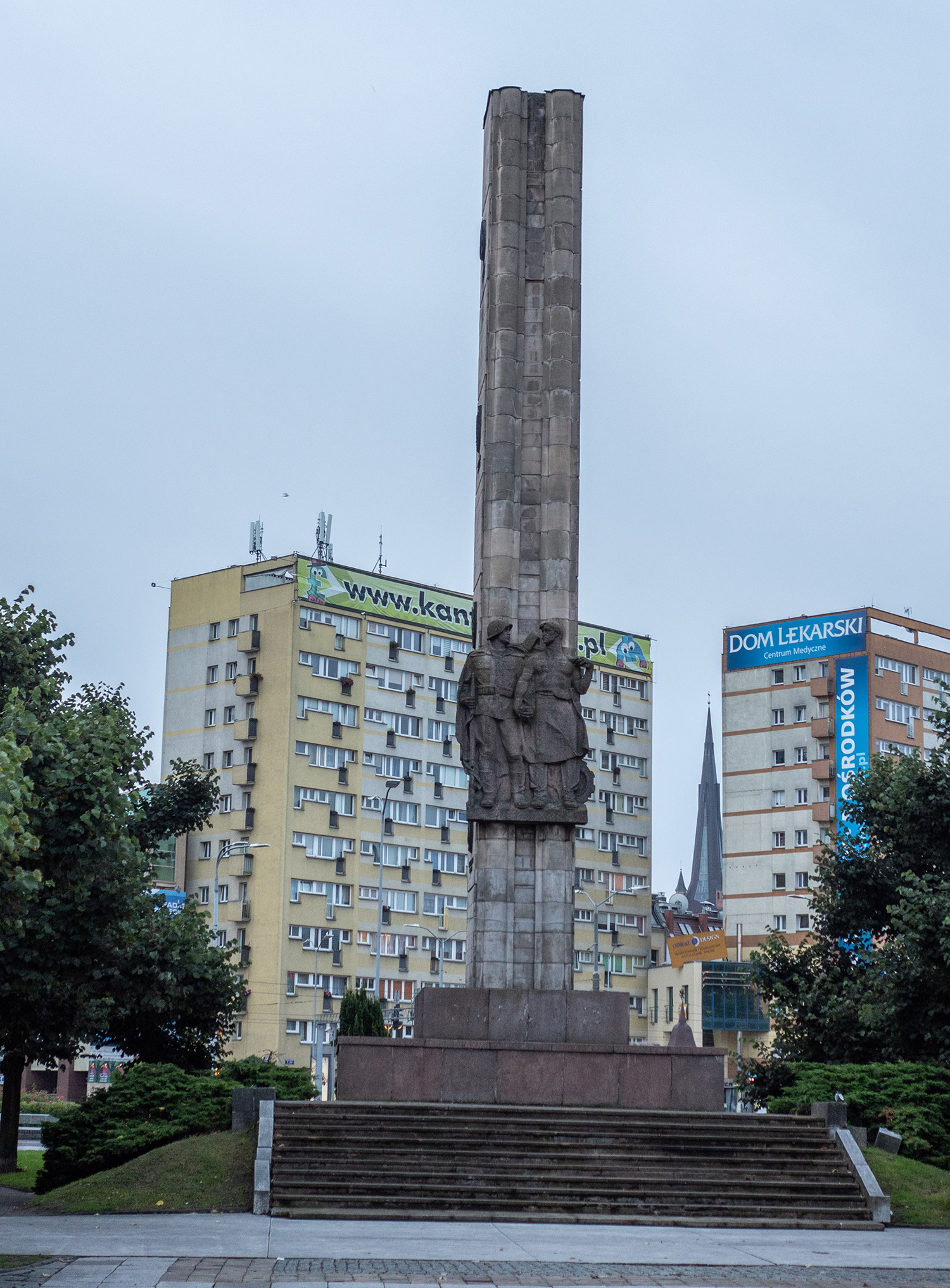 The reinforced concrete Monument of Gratitude to the Soviet Army in Szczecin. A month after this October 2017 photo was taken, the towering monument was demolished. Today there is talk of filling the vacated space with an obelisk to honor ordinary people who serve as "anonymous heroes" -- including firefighters, health workers, and organ donors.
Not all the monuments RFE/RL photographed in 2017 have disappeared. This memorial to Red Army soldiers at a Soviet cemetery in Bielsko-Biala is exempt from Poland's decommunization law. Monuments inside cemeteries or over burial grounds do not have to be removed. There are also exemptions for structures that serve artistic, educational, or academic purposes.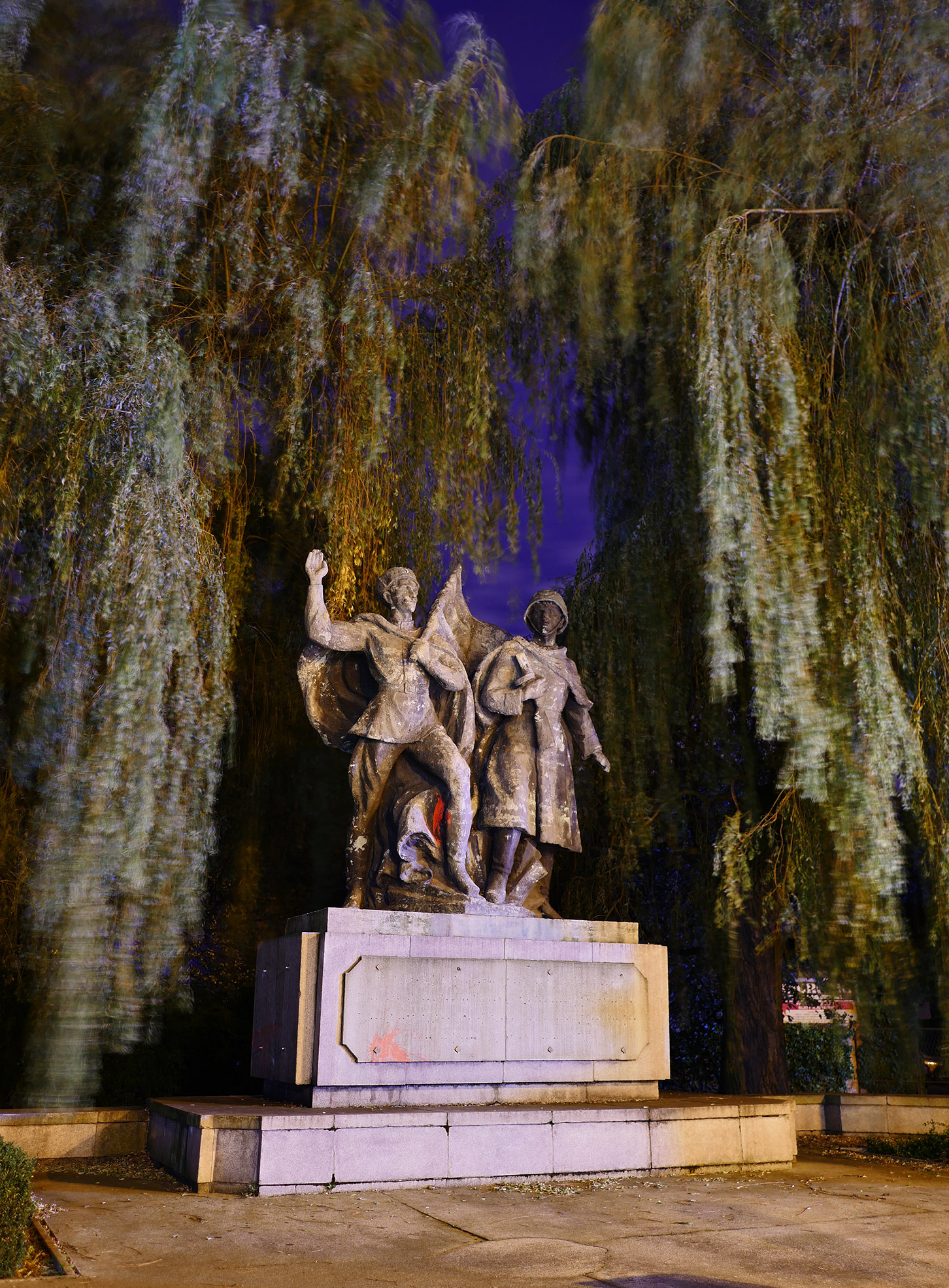 This monument to Soviet-Polish "Brotherhood" in Czechowice-Dziedzice is one of many set to be removed in the near future. It has been repeatedly targeted with graffiti scrawls declaring "Katyn" – a reference to the 1940 mass murder of Polish officers by Soviet forces at the Katyn Forest. Local authorities in 2019 announced the statue would be removed soon, saying they were seeking contractors for the job.
Kornel Morawiecki, a leading member of Poland's anti-Soviet resistance movement in the 1980s, has defended Soviet Red Army monuments in Poland. "They were not criminals, at least not in large part," Morawiecki wrote in September 2017. "They fought heroically. And compared to German crimes, Soviet crimes were smaller."
But Lukasz Kaminski, former head of the Institute of National Remembrance (IPN) that investigates communist-era crimes, told RFE/RL in 2017: "The first wave of changing street names and removing Soviet monuments was in the early 1990s.... If we want to build some basis for our future history, we need to finish it. It was our mistake that we didn't do it completely in the 1990s, and that's why we need to finish it now."