Thirty years after Moldova declared its independence from the Soviet Union, images from 2021 recapture the exact locations of archival photos taken throughout the country's Soviet occupation.

Tap or click on each photo to reveal the same location today.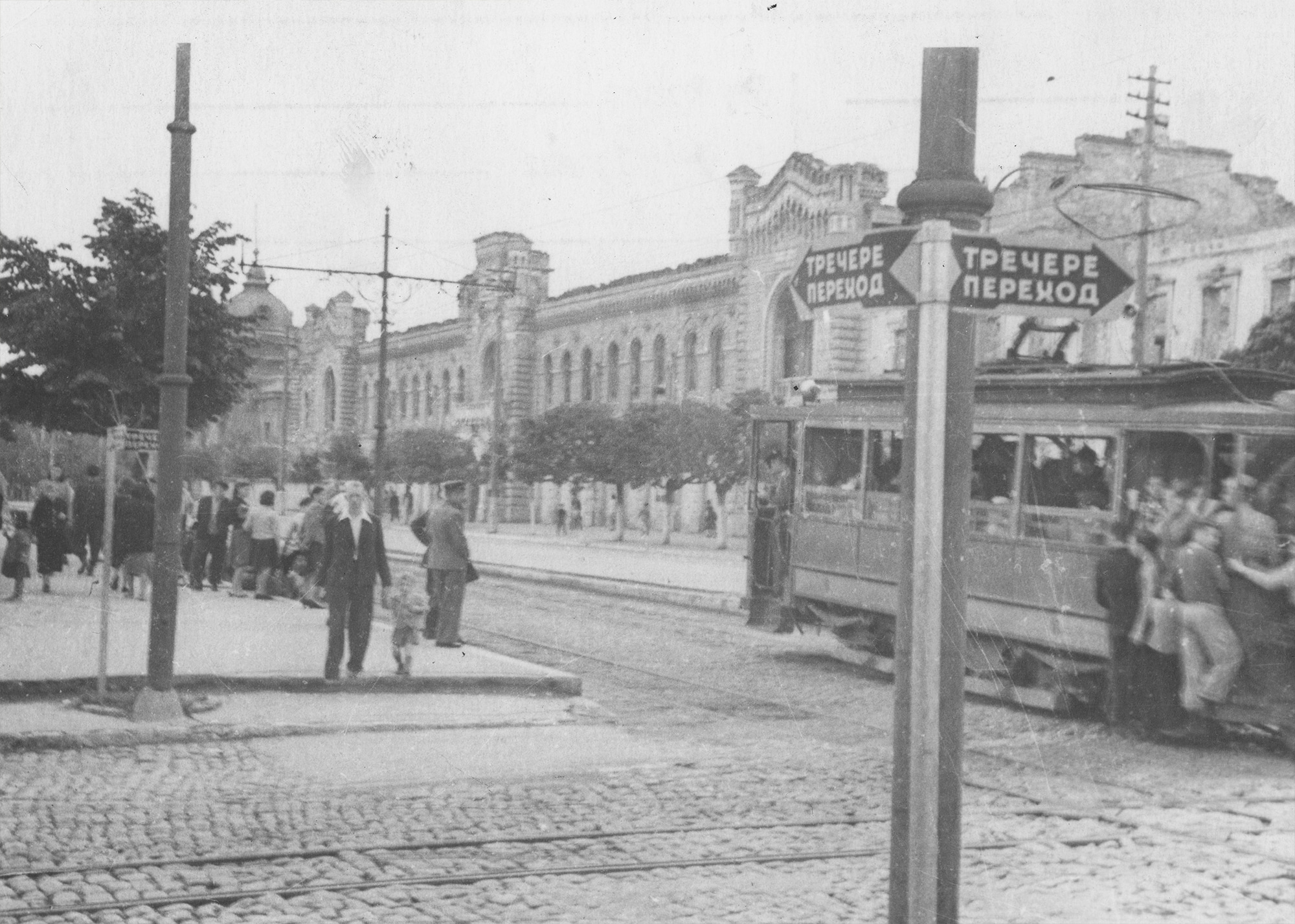 A busy day on central Lenin Street in the Moldovan capital, Chisinau, in 1947. Today the road is named after Stephen the Great, a 15th-century prince of Moldavia.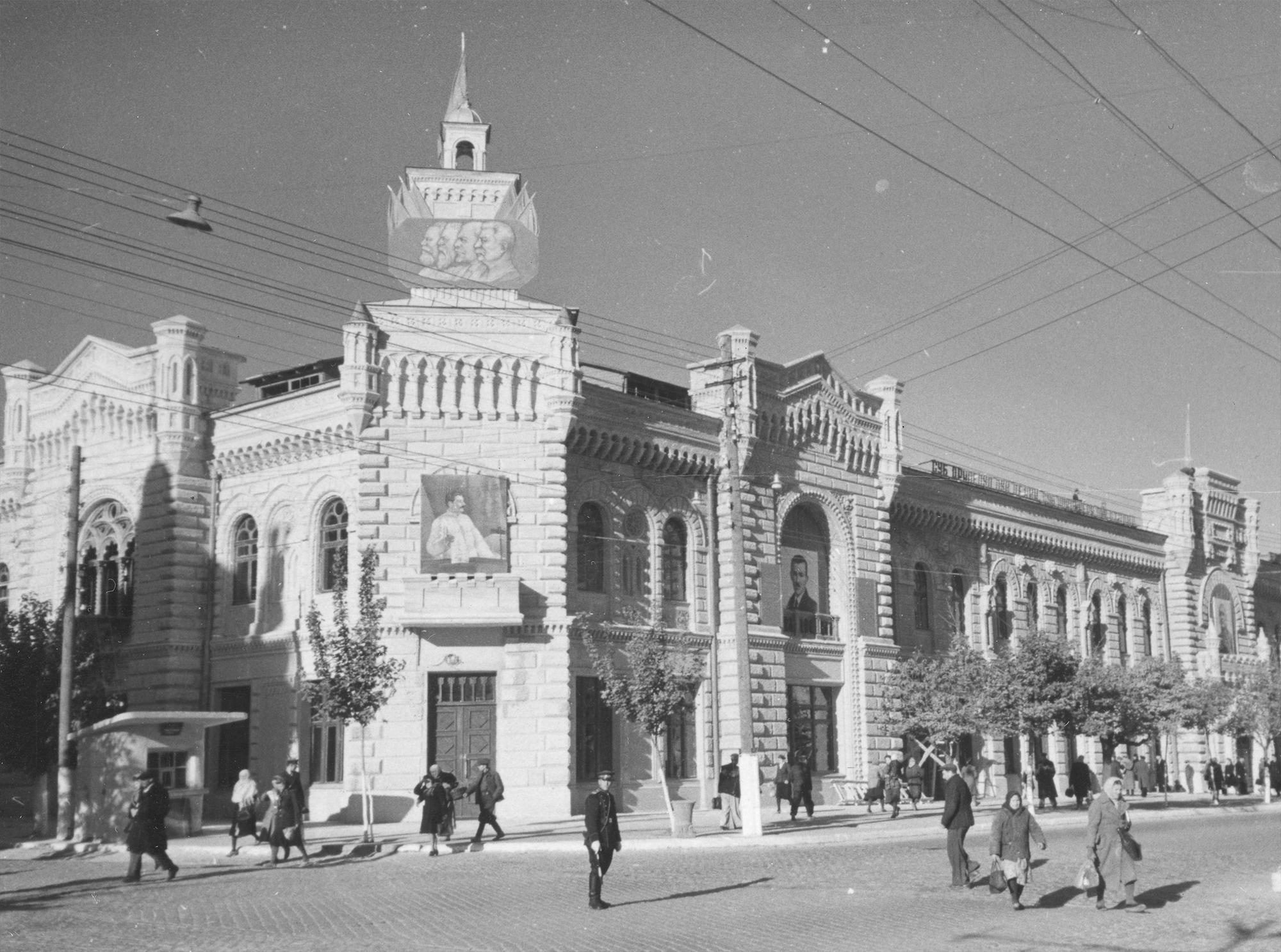 Chisinau's City Hall in 1950, draped with the icons of revolutionary socialism, including Marx, Engels, Lenin, and Stalin.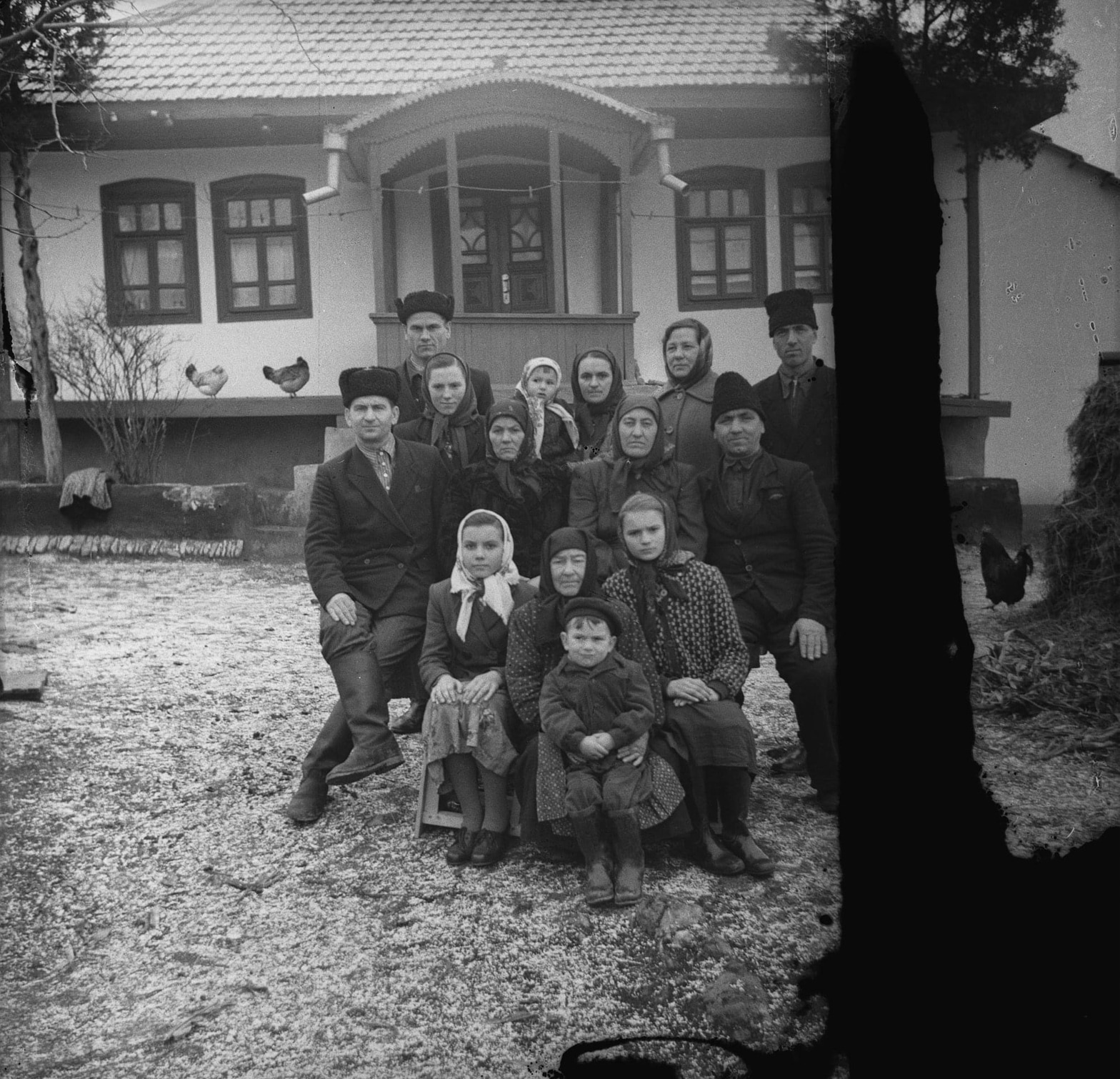 A family poses for photographer Zaharia Cusnir in the village of Rosietici, in northern Moldova, probably in the late 1950s.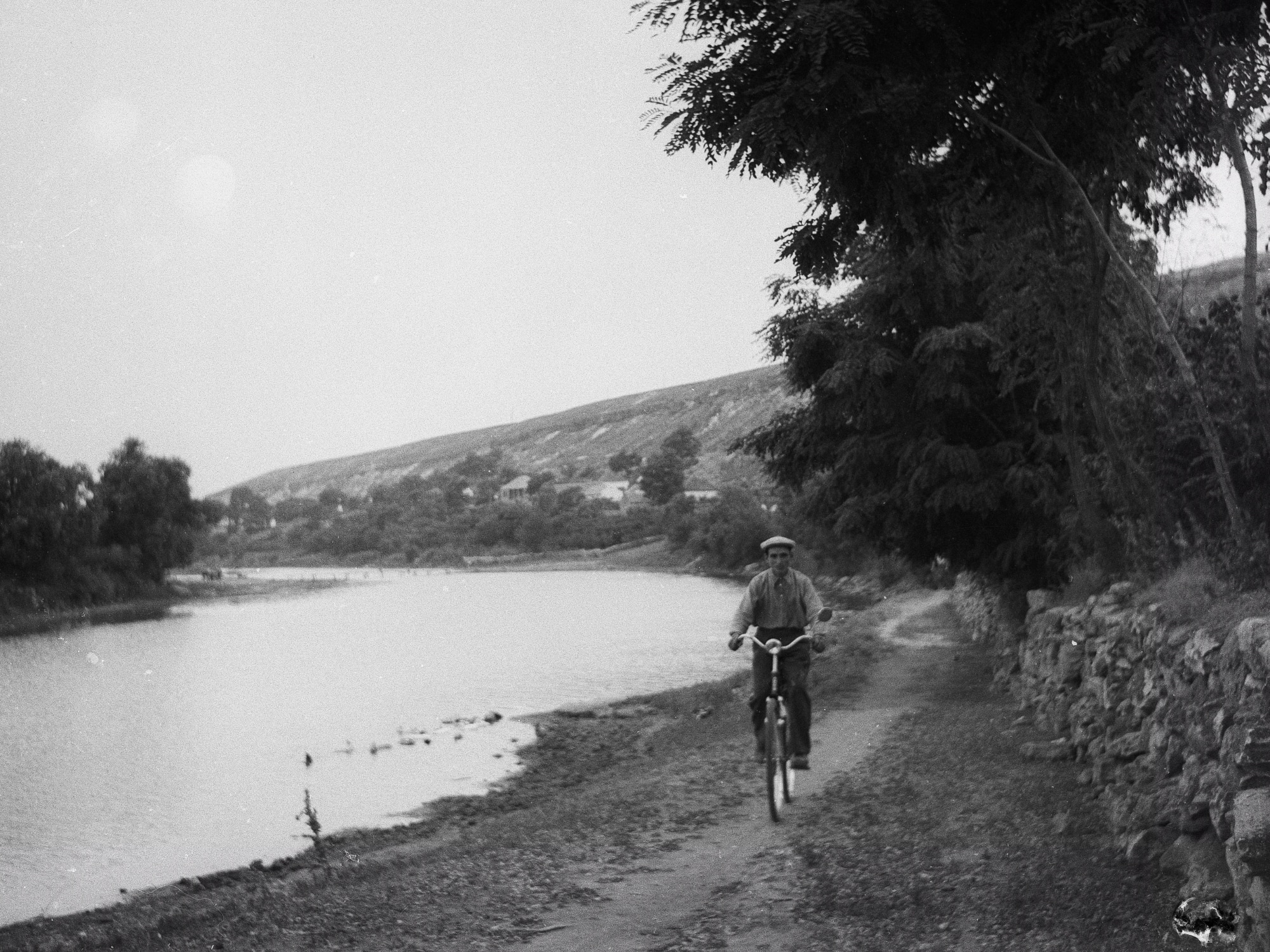 A boy rides his bike down a once-busy riverside path in Rosietici. The village is now largely abandoned.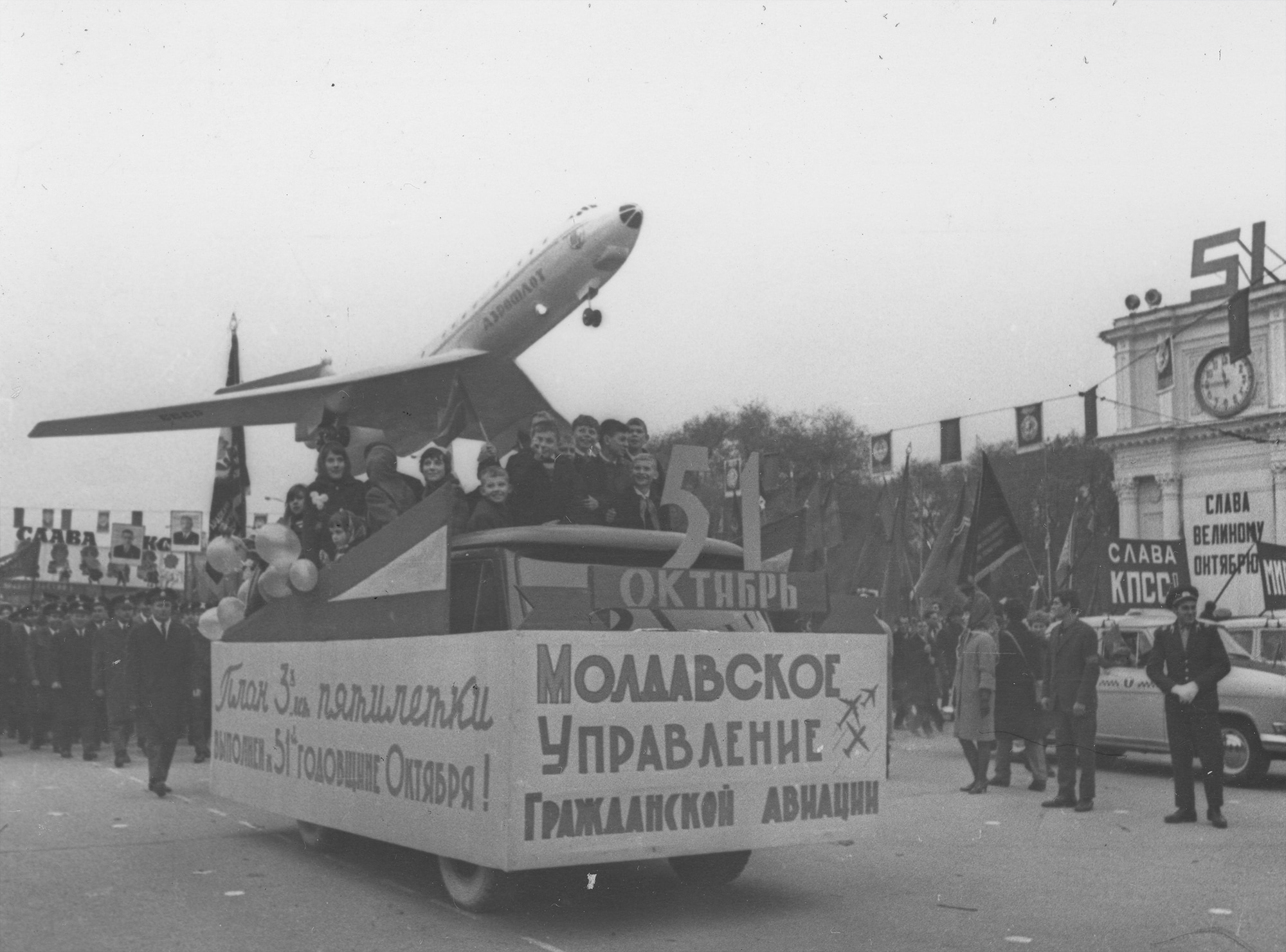 A float representing aviation workers passes by during a march through central Chisinau to mark the 51st anniversary of Russia's 1917 Bolshevik Revolution. The text on the side of the float declares: "The third five-year plan is completed in time for the 51st anniversary of October!"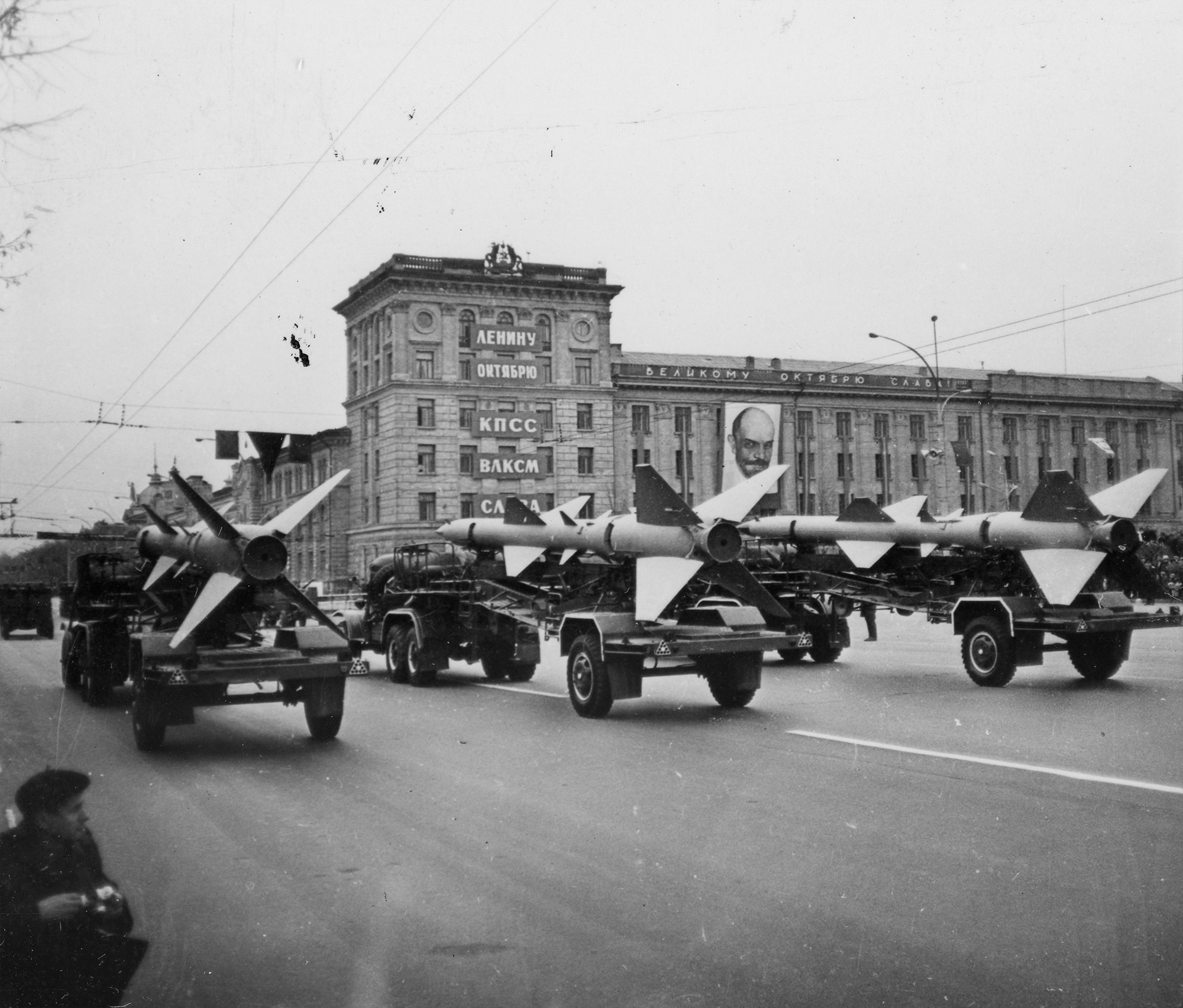 A military parade through central Chisinau in 1968.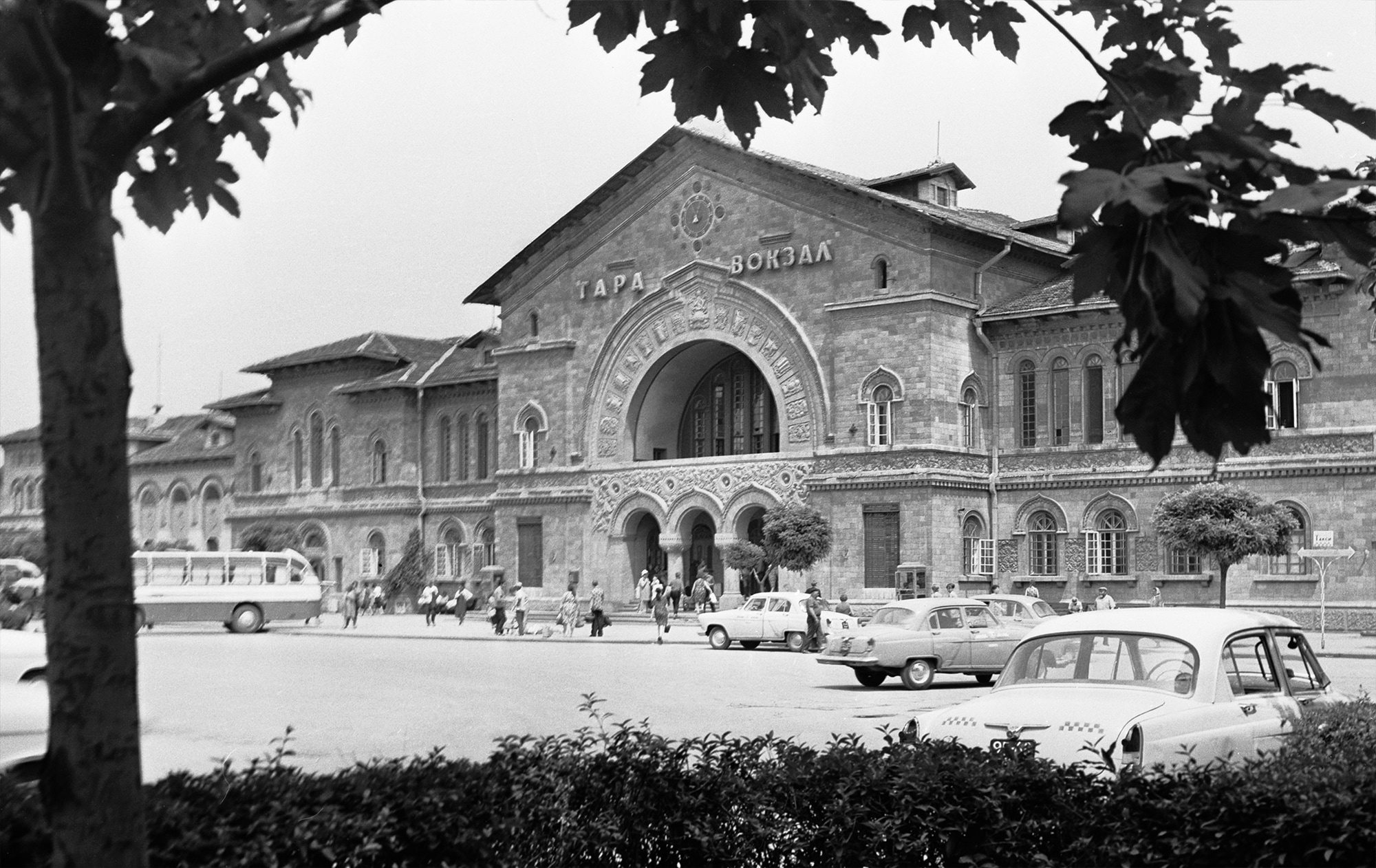 Chisinau's train station in 1969.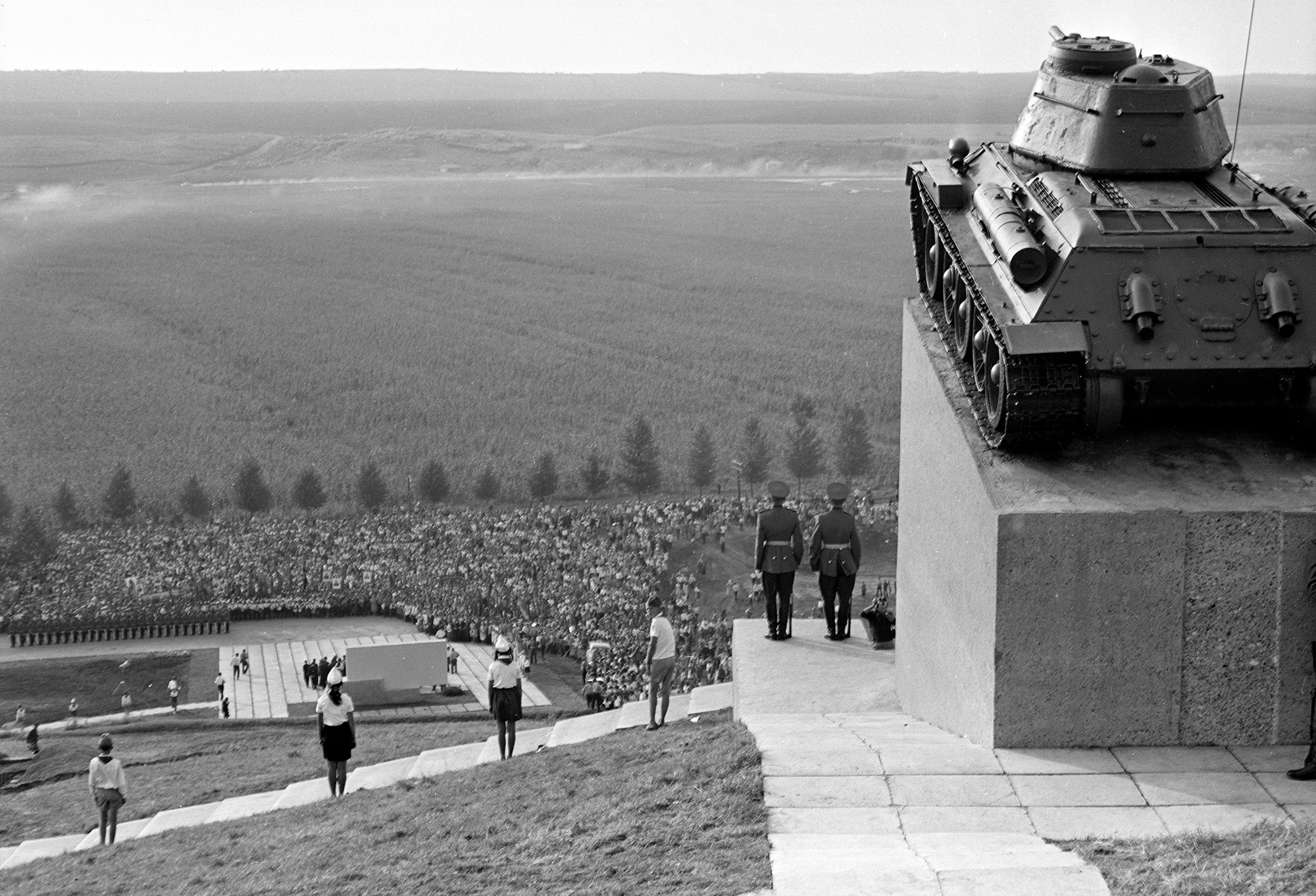 The 1969 opening of a war memorial to Red Army soldiers who fought on the outskirts of Leuseni, in western Moldova, during World War II. The tank faces toward the border with Romania, which is visible in the distance.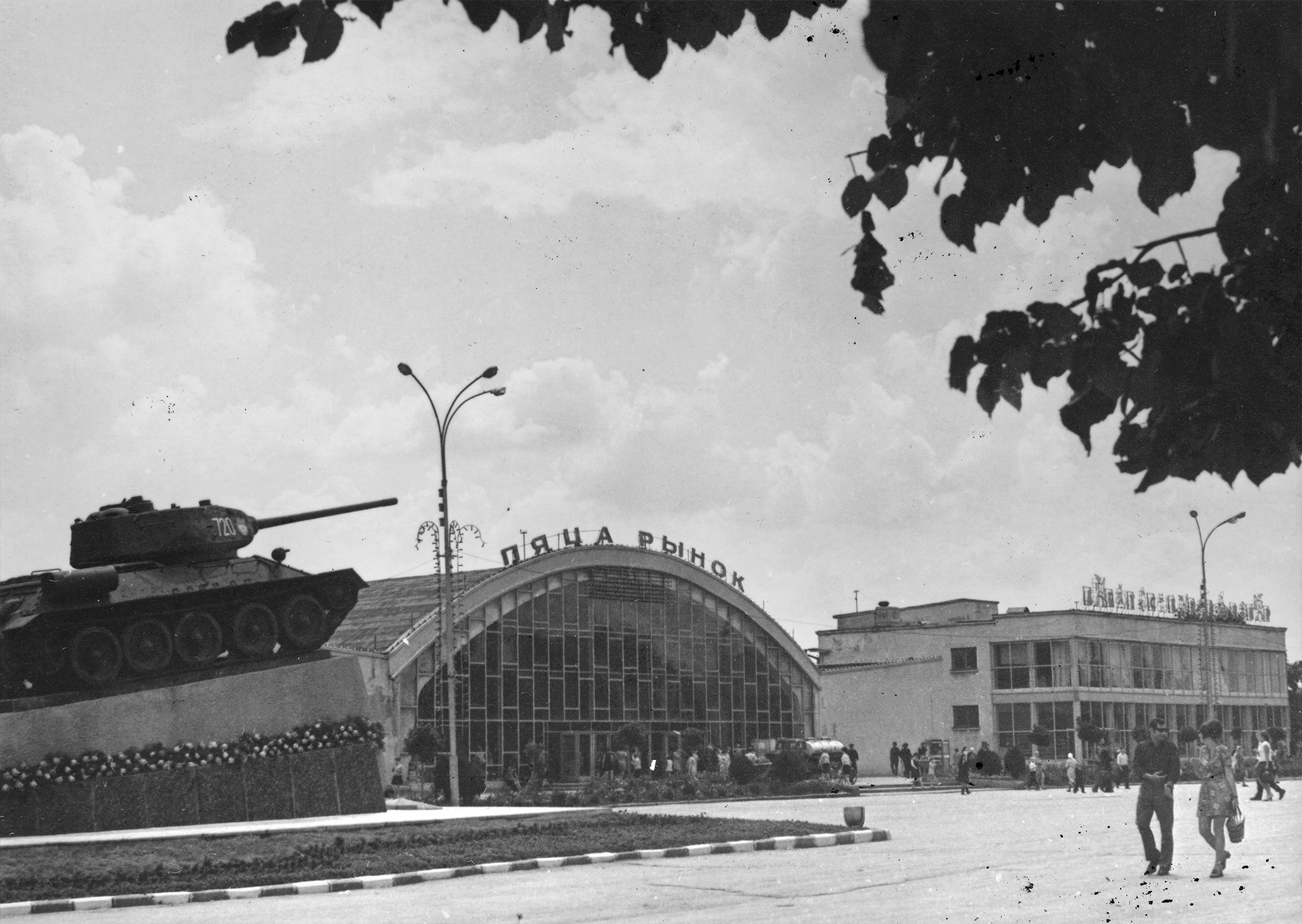 The center of the northern city of Balti in the 1970s.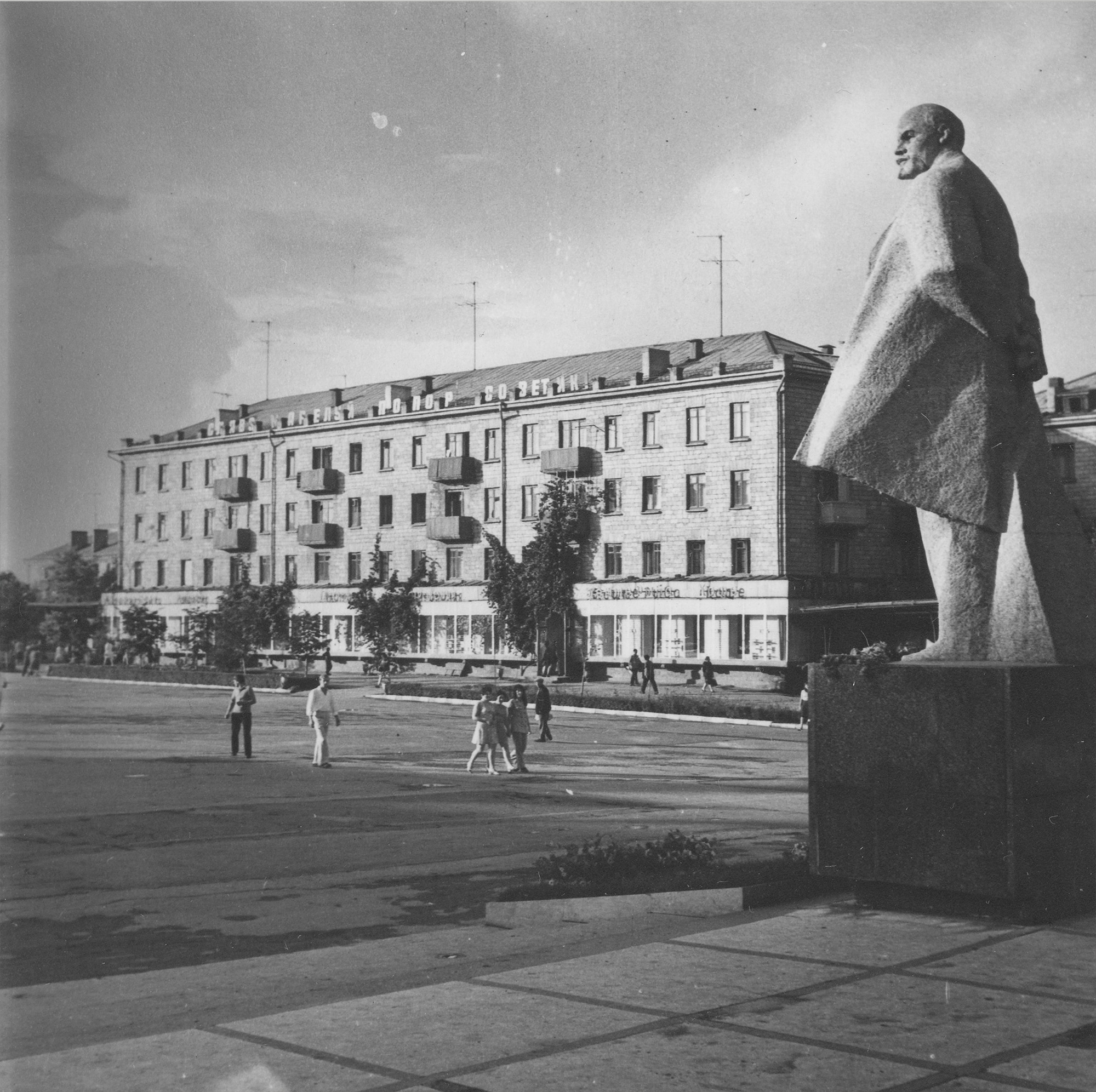 A monument to Soviet founder Vladimir Lenin in Balti in 1972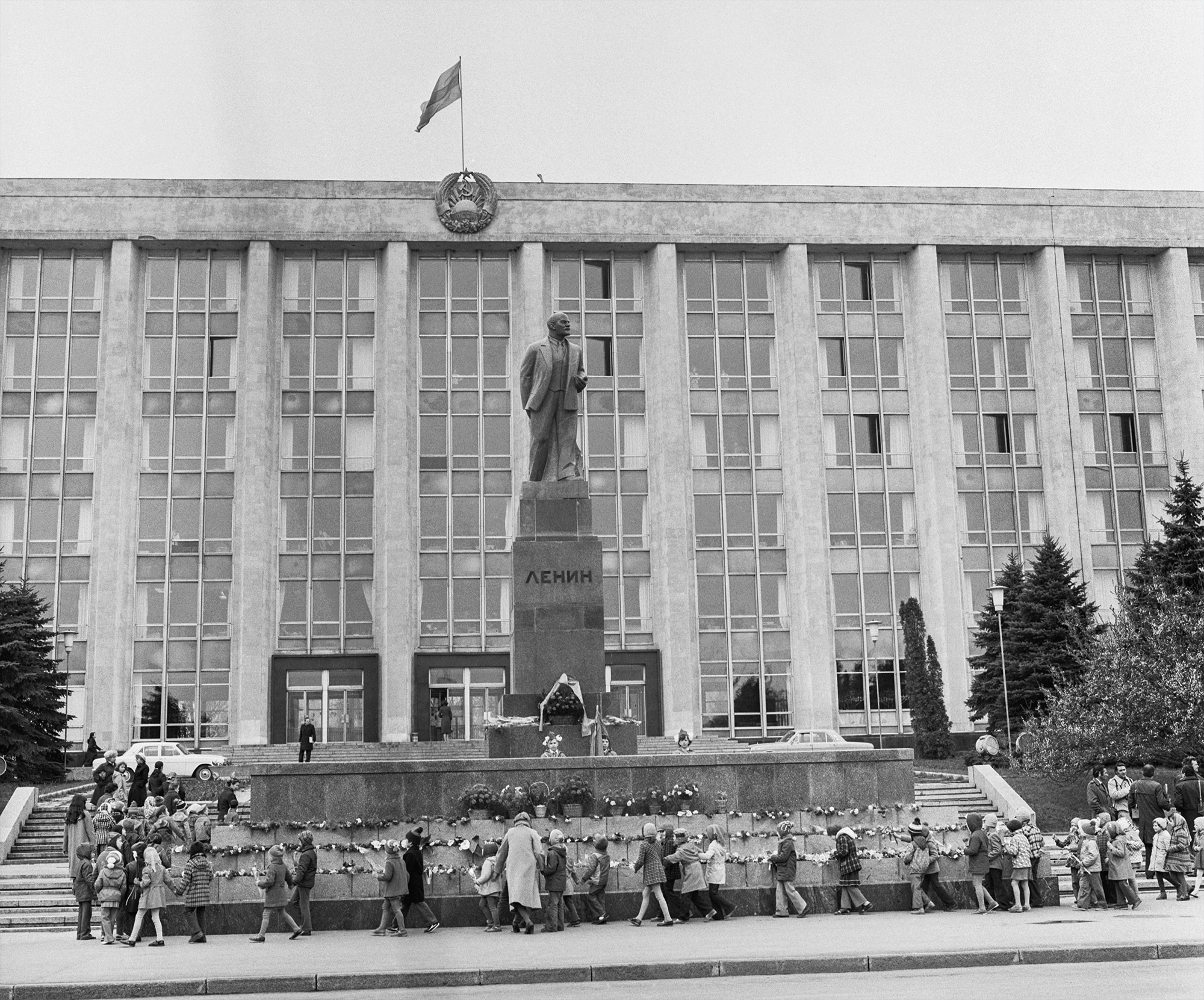 Children are led to a monument to Lenin in central Chisinau in 1982.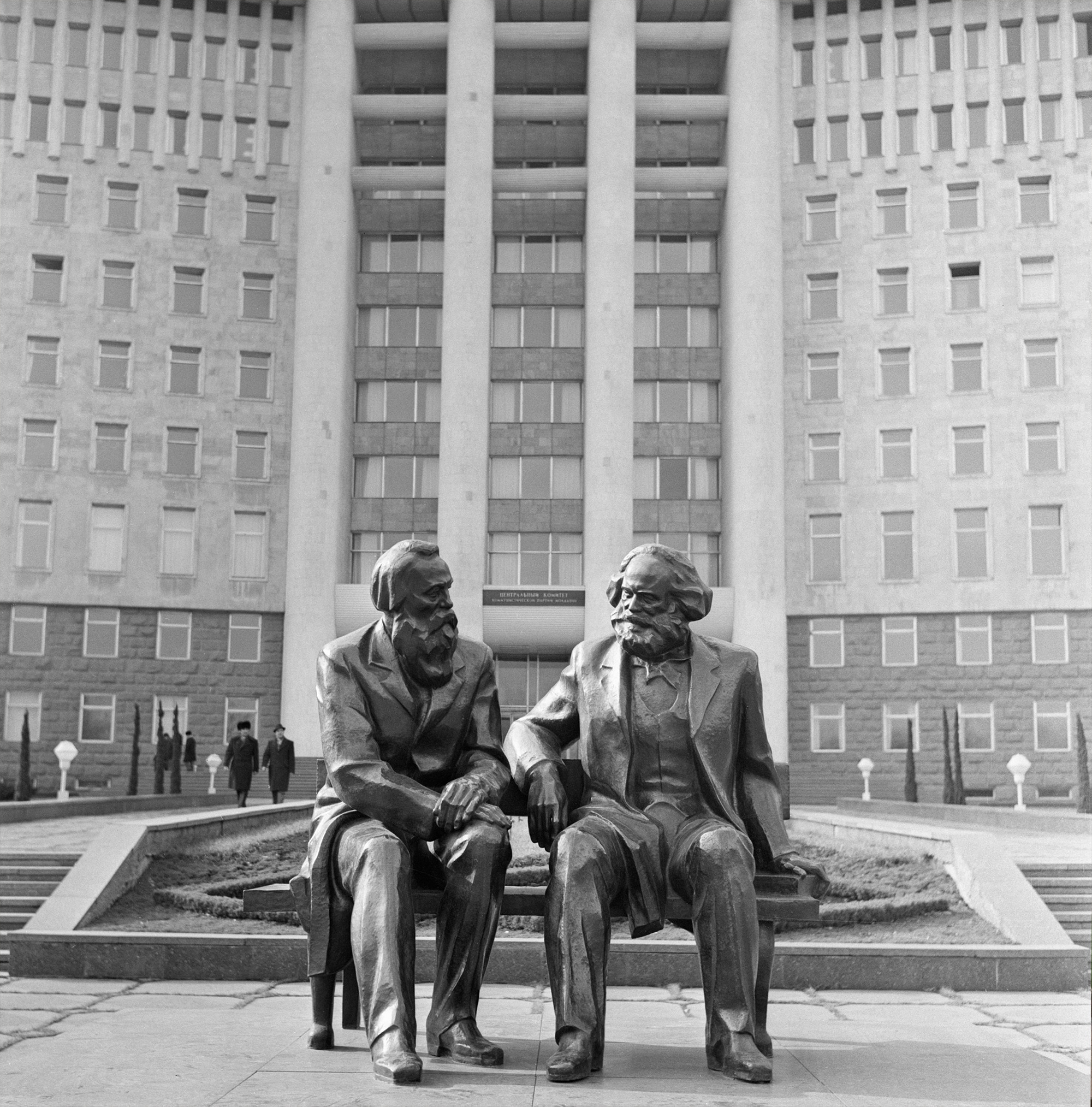 A monument to radical left-wing political philosophers Friedrich Engels and Karl Marx in front of Chisinau's parliament building in 1983.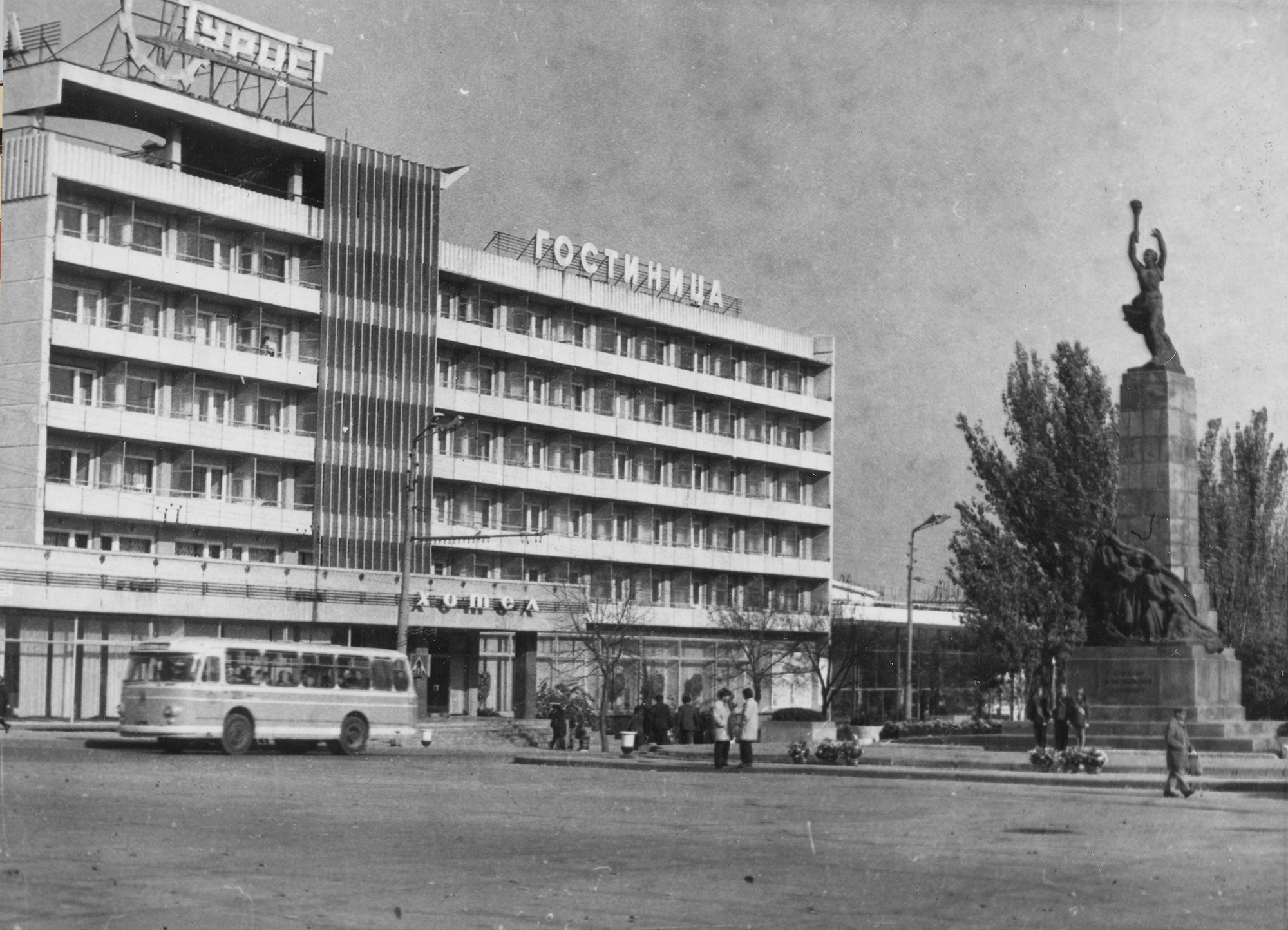 Chisinau's Tourist Hotel and a monument to the Heroes of the Komsomol, photographed in 1986. The Komsomol was a political youth organization aligned with the ruling Communist Party.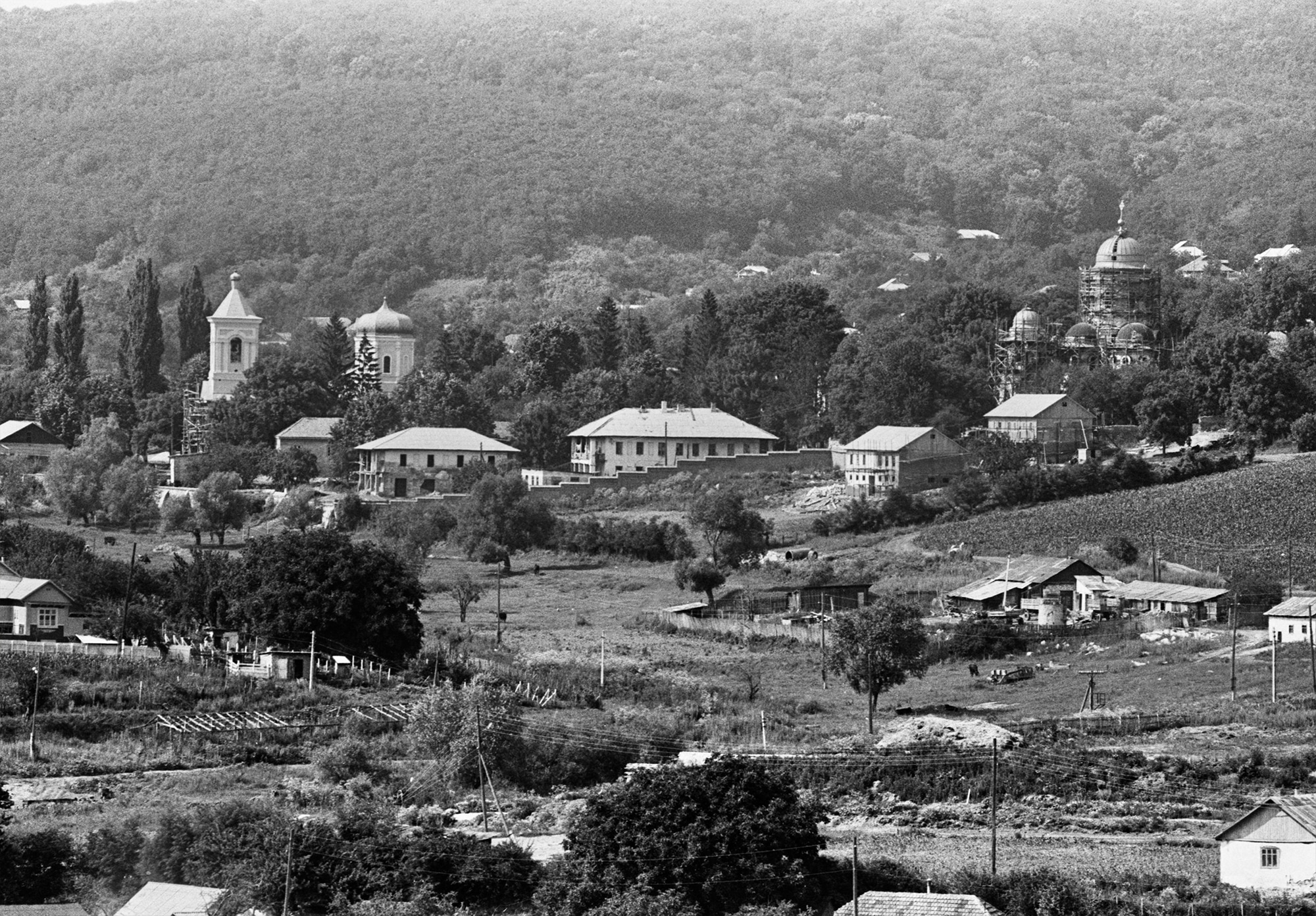 Farmland and houses beneath the Capriana Monastery in 1989.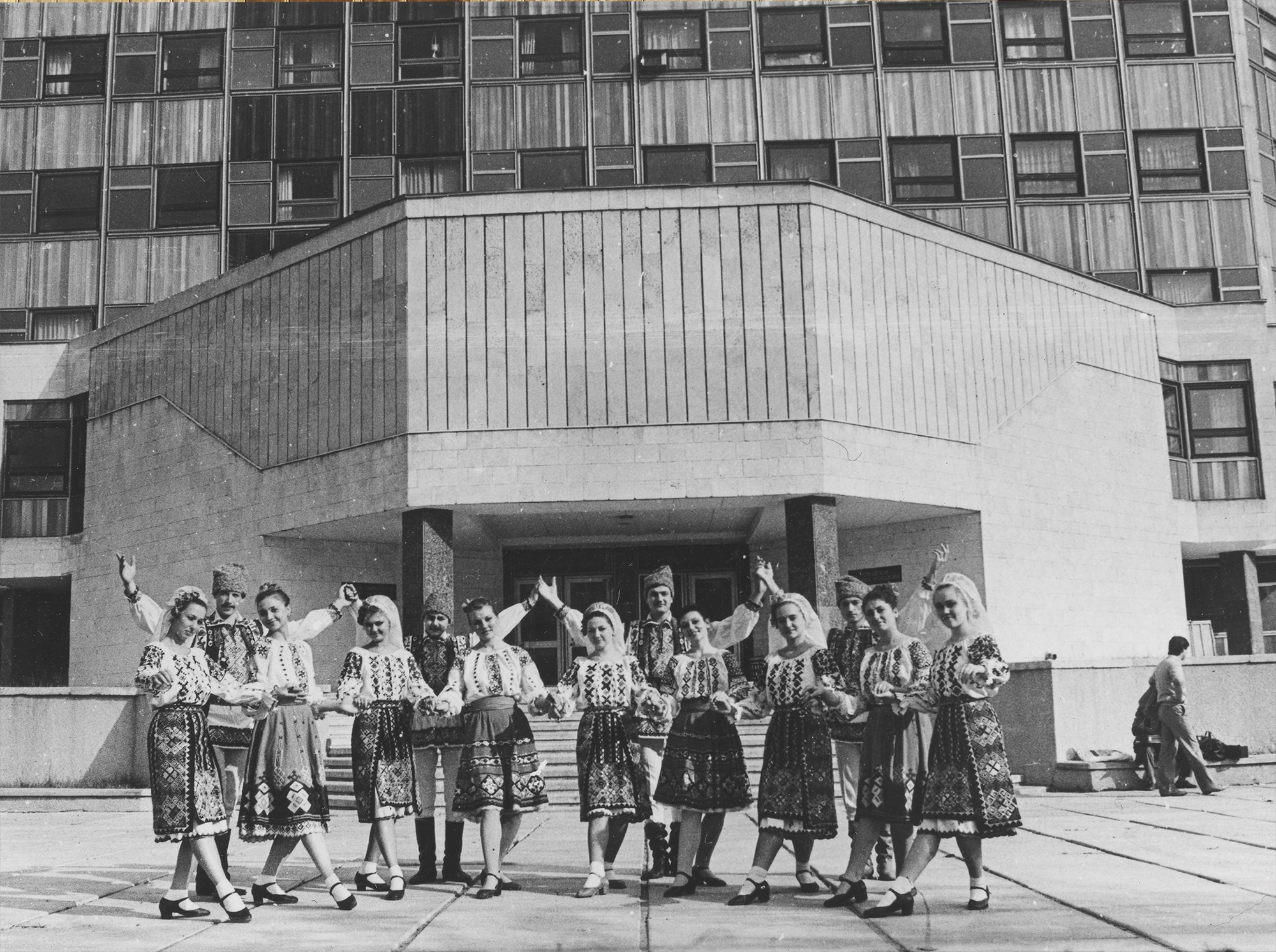 A Soviet propaganda image of a Moldovan dance troupe in traditional costumes in central Chisinau in 1989.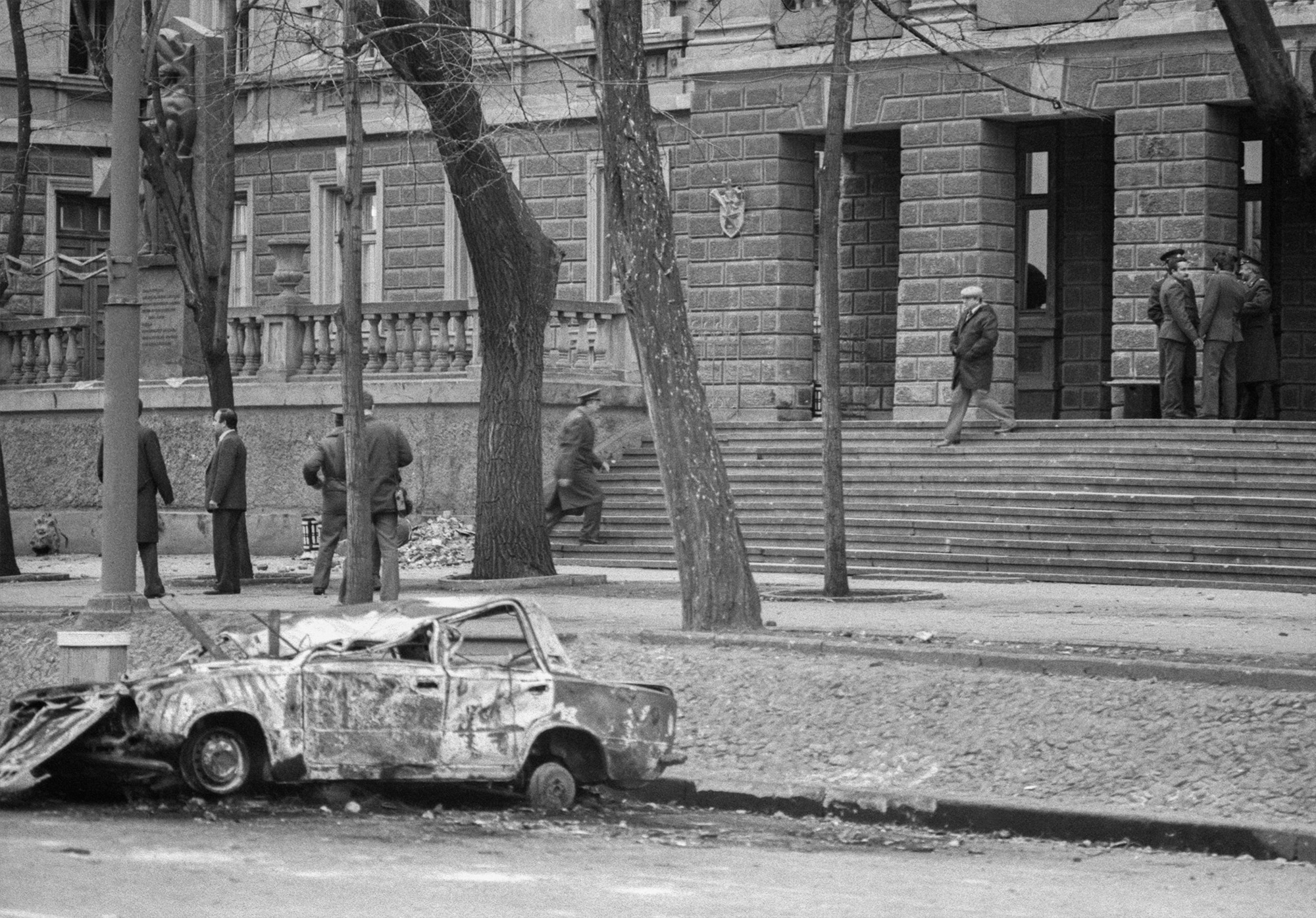 A burned-out car following unrest in Chisinau in November 1989 after anti-Soviet demonstrators disrupted a parade to mark the Bolshevik Revolution. Many saw the events -- in which Moldovan communist leaders were forced to flee the parade rostrum -- as confirmation that Moldova was on the cusp of leaving the Soviet Union.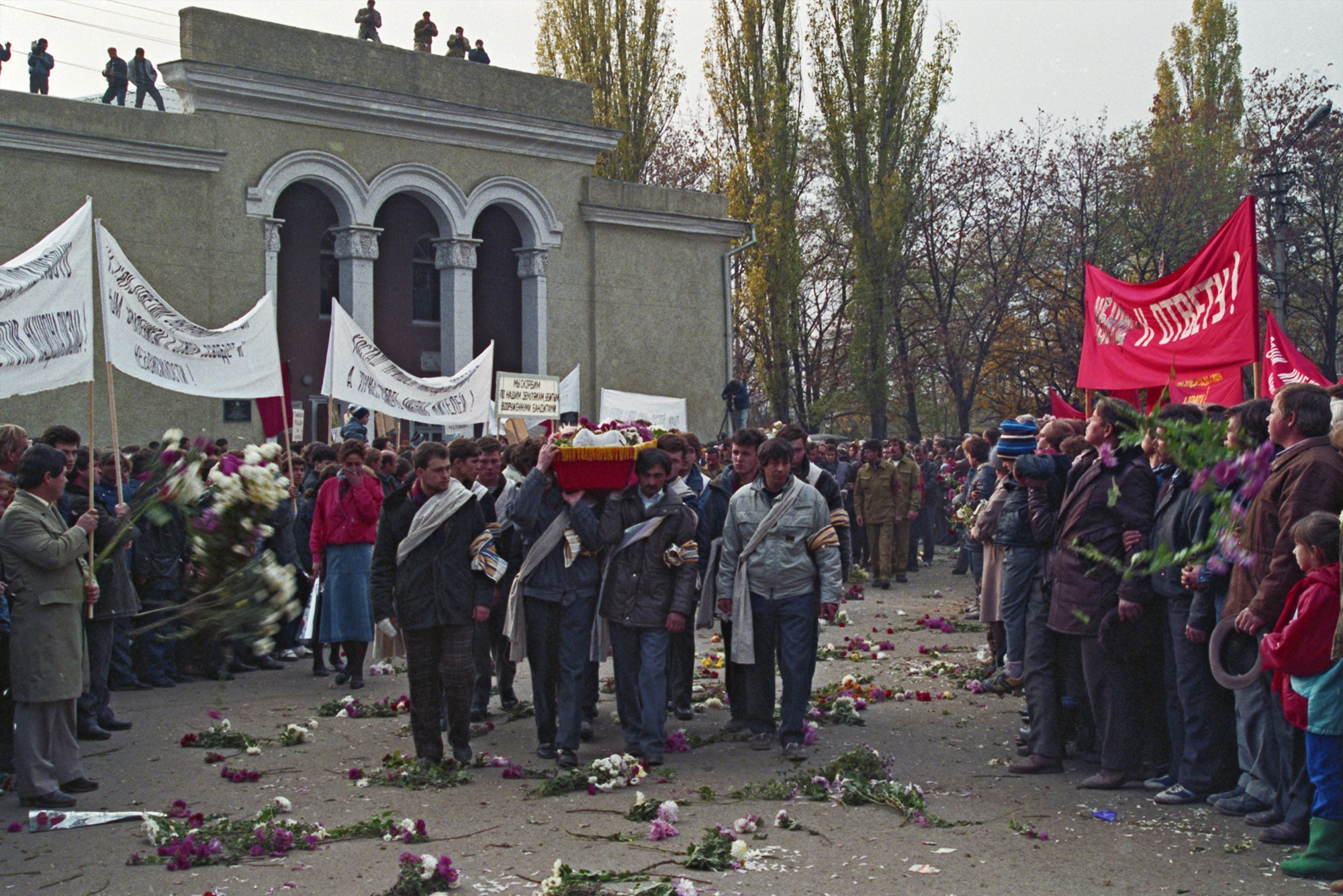 A public funeral is held for residents of Dubasari in the breakaway region of Transdniester in November 1990. The protesters were shot by police amid turmoil over language laws and uncertainty over whether Moldova would be united with Romania as the Soviet Union began to crumble.
Following the failure of the 1991 Soviet coup in Moscow, Moldova declared its independence from the U.S.S.R. on August 27 of that year.
With thanks to the National Archive of the Republic of Moldova