Kyrgyz Judge Backs Ex-Diplomats' Legislative Bids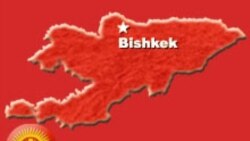 Bishkek, 15 December 2004 (RFE/RL) -- A Kyrgyz Constitutional Court justice waded today into a heated dispute over the right of three former diplomats to run in Kyrgyzstan's upcoming parliamentary elections, saying ex-diplomats are not excluded from competing under the country's constitution.
Judge Marat Kaepov was commenting to RFE/RL's Kyrgyz Service on a recent petition to clear the way for parliamentary bids by the head of a major opposition party, a former presidential challenger to President Askar Akaev, and a former Kyrgyz envoy to the Commonwealth of Independent States (CIS).

The three have protested authorities' recent decision to exclude them from legislative elections scheduled for February.

Kaepov told RFE/RL that the Constitutional Court's presidium concluded that the basic law does not bar former diplomats from running for office. But in the absence of official confirmation, it was unclear whether Kaepov's statement reflects the judges' final decision on the matter.

Electoral authorities said they made the decision to prohibit the candidacies because the former diplomats have not lived in Kyrgyzstan for the past five years.

Some of those excluded from the poll were on Kyrgyz diplomatic duty abroad.

The petitioners include former Ambassador to Turkey Medetkan Sherimkulov and Mambetjunus Abylov, an opposition-party leader who once served as head of the Central Election Commission and ambassador to Malaysia.