Kyrgyz Opposition Party Lists Election Candidates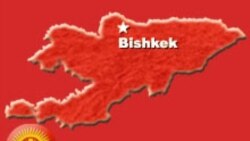 15 January 2005 (RFE/RL) -- Delegates of the Kyrgyz opposition party Arnamys (Dignity) gathered today in the capital Bishkek and adopted a list of candidates for late-February's parliamentary elections.
Participants also urged Kyrgyz voters to support a fair vote.

Meanwhile, a small group of supporters of opposition leader Roza Otunbaeva continued a weeklong picket in the center of the city, calling on authorities to allow her to run for a parliamentary seat in the elections.

A court on 11 January rejected an appeal concerning an earlier decision to reject Otunbaeva's candidacy based on the fact that the former ambassador and foreign minister has not lived for each of the past five years in Kyrgyzstan.

Otunbaeva leads the Ata-Jurt movement.

She says the decision was politically motivated.