U.S. Concerned At Tajik Opposition Leader's Case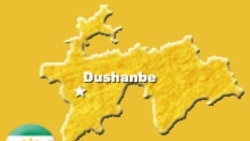 Washington, 21 June 2005 (RFE/RL) -- The U.S. Embassy in Tajikistan released a statement on 20 June expressing concern at the extradition of Tajik Democratic Party head Muhammadruzi Iskandarov from Moscow in April and his subsequent detention, RFE/RL's Tajik Service reported.
The statement noted that Stephan Minikes, U.S. ambassador to the Organization for Security and Cooperation in Europe (OSCE), raised the issue at a meeting of the OSCE Permanent Council in Vienna on 16 June, Avesta reported.

Iskandarov has been denied regular access to legal counsel and family members, the statement noted.

Joseph Chamberlain, an official at the U.S. Embassy in Dushanbe, told RFE/RL's Tajik Service on 20 June, "The United States calls on the Tajik authorities to permit Mr. Iskandarov's access to his legal counsel in accordance with Tajikistan's own laws and with international standards."