Kyrgyz Court Grants Refugee Status To Three Uzbeks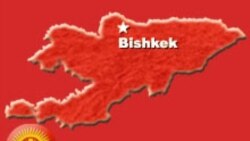 18 August 2005 (RFE/RL) -- A Bishkek court granted today a request by three Uzbeks who were seeking refugee status in Kyrgyzstan, RFE/RL's Kyrgyz Service reported.
The three were part of a wave of hundreds of people who fled Uzbekistan in May
after an uprising and a military crackdown
in the eastern Uzbek city of Andijon.
The Kyrgyz nongovernmental organization Adilet (Justice) was appealing a decision by the migration department at the Foreign Ministry not to grant them refugee status.
The ministry had based its refusal on accusations by Tashkent against the three Uzbeks of terrorism, organizing mass unrest, killing police offciers, and membership of extremist religious groups.
Judge Jyrgalbek Nurumbetov said the migration department has one month to challenge today's verdict.
(with additional wire reporting)
Related stories:

"Uzbekistan: Climate Of Fear Grips Andijon"

"UN Hopes 15 Uzbeks To Be Allowed To Stay In Kyrgyzstan"