RFE/RL Expert Discusses Mideast Violence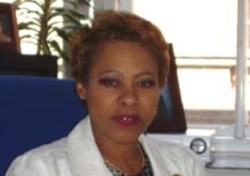 'PEOPLE TAKING TO THE STREETS':
There are reasons to suspect that Abu Mus'ab al-Zarqawi's group is trying to spread violence in Iraq to Jordan and other parts of the Middle East. We examine why in this interview with
JOYCE DAVIS
, an expert on the Middle East and associate director of broadcasting at RFE/RL. Davis is the author of the books "Martyrs: Innocence, Vengeance And Despair In The Middle East" (2004) and "Between Jihad And Salaam" (1998)
....
more