Avalanche In Eastern Tajikistan Kills 20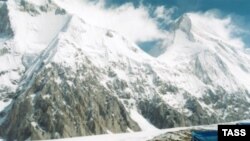 Mountains in Tajikistan (file photo) (ITAR-TASS) 1 February 2006 -- An avalanche in eastern Tajikistan has killed 20 people.
Tajik officials say the avalanche struck a village in the Dzhigartal district, about 200 kilometers east of the capital Dushanbe, on 31 January.
Officials have declared two people dead without having recovered their bodies, saying there is no hope they could have survived.
Tajikistan is a very mountainous country and avalanches are common.
(ITAR-TASS, AFP, AP)