EC President Holds Talks In Albania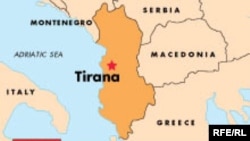 (RFE/RL) 18 February 2006 -- European Commission President Jose Manuel Barroso is in Tirana today for talks with Albanian Foreign Minister Besnik Mustafaj on Albania's progress toward greater integration into the European Union.
Albania is expected to sign the Stabilization and Association Agreement, which is seen as the first step on the path to EU membership.
Barroso is accompanied by EU Enlargement Commissioner Olli Rehn.
The EU has told Albania that it must increase media freedom, ensure the independence of the judiciary, enforce property rights and take more effective measures to end corruption if it wants closer ties with the 25-member bloc.
Barroso is on a four-day tour of the Balkans.
(AP, BBC)