Western news agencies quoted sources inside the kingdom as saying at least two car bombers tried to storm an oil facility in Abqaiq. An explosion and gunshots were heard.
The pan-Arab Al-Arabiyah television station says the explosion was caused after shots fired by security guards detonated explosives inside one of the cars. It says Saudi forces killed the attackers and that three security officers also died.
Oil prices jumped more than $2 a barrel after the attack triggered worries about supply from the world's top crude producer.
Saudi Oil Minister Ali al-Nuaimi said oil output was unaffected.
(compiled from agency reports)
RFE/RL Expert Discusses Mideast Violence
RFE/RL Expert Discusses Mideast Violence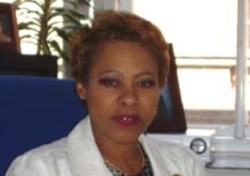 'PEOPLE TAKING TO THE STREETS':
There are reasons to suspect that Abu Mus'ab al-Zarqawi's group is trying to spread violence in Iraq to Jordan and other parts of the Middle East. We examine why in this interview with
JOYCE DAVIS
, an expert on the Middle East and associate director of broadcasting at RFE/RL. Davis is the author of the books "Martyrs: Innocence, Vengeance And Despair In The Middle East" (2004) and "Between Jihad And Salaam" (1998)
....
more