Bombs Rupture Two Pakistan Pipelines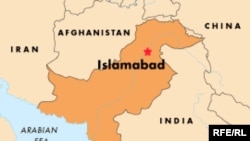 (RFE/RL) 27 February 2006 -- Pakistani officials say bomb explosions ignited fires at two important natural-gas pipelines in the country's eastern province of Punjab -- rupturing the pipes and cutting energy supplies to three electricity plants.
The parallel pipelines carry gas from Sui -- Pakistan's main natural-gas fields in Baluchistan -- to several cities in the heavily populated Punjab.
Authorities say they hope gas supplies will be restored by tonight.
There were no immediate claims of responsibility for the overnight explosions.
Islamabad has blamed renegade tribesmen for previous attacks on gas fields and pipelines in the province of Baluchistan.
Tribesmen in Baluchistan are demanding increased royalty payments for natural-gas resources extracted in their region.
(AP, Reuters)