Report: Al-Qaeda Planned Gas Attack In New York City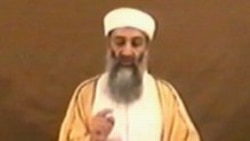 Al-Qaeda head Osama bin Laden (file photo) June 18, 2006 -- The U.S. "Time" magazine released excerpts on its website from a forthcoming book that claimed Al-Qaeda planned a gas attack on the New York subway system in February 2003, but called it off several weeks before the planned attack date.
The excerpts were from the soon-to-be-published book by Pulitzer-prize winning journalist Ron Suskind. Suskind reports that Al-Qaeda planned to release poison gas on cars in the New York subway system but the terror group's No.2 man, Ayman al-Zawahri, called the attack off 45 days before it was to be carried out.
The claim was made by an informant from Al-Qaeda who was later killed in Saudi Arabia. The U.S. Federal Bureau of Investigations has declined to comment on Suskind's information.
(AP)