Russian Firm Wins Tender For Kyrgyz Mine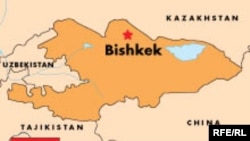 (RFE/RL) February 22, 2007 (RFE/RL) -- A Russian asset-management group -- Renova Group member UralPlatina Holding -- has won a tender for the Kyrgyz state's majority stake in uranium processor Kara Balta Mining, RFE/RL's Kyrgyz Service reported.
The amount paid for the 70 percent stake was not disclosed.
Uranium operations at Kara Balta ended when Kazakhstan halted supplies of uranium ore in 2004, and previous efforts to sell the plant have failed.
But Kara Balta continues refining gold and other activities
(with material from AKIpress, Interfax)