Bulgarian Opposition Wins European Parliament Vote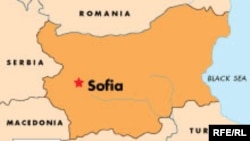 (RFE/RL) May 21, 2007 -- Preliminary official results of Bulgaria's first elections for the European Parliament say the country's opposition GERB party narrowly won on May 20 with 21.69 percent of the vote.
The ruling Socialist party received 21.41 percent, and their junior coalition partner, the Turkish minority movement for Rights and Freedoms, won 20.26 percent.
Each of the three parties could receive five of Bulgaria's 18 seats in the European Parliament.
The commission is expected to announce the seat distribution on May 22 or 23. The preliminary results were released today.
(Reuters)