At Least 160 Die In Chinese Floods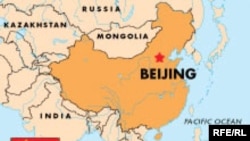 (RFE/RL) July 22, 2007 -- Chinese state media reports that at least 160 people have died from floods and landslides in many areas of China over the past week.
Many of the latest casualties were reported in the mountainous southwestern region of Yunnan, where 59 people died.
Officials say floods and landslides since July 18 have affected about 386,000 people, and destroyed 4,000 homes.
Floods and landslides have killed about 700 people in China so far this summer. Lightning has also killed 282 people across China this year.
(compiled from agency reports)