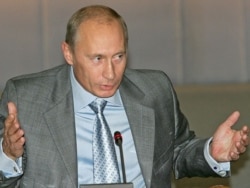 Nepotism, the practice of appointing relatives in one's organization or in connected structures, is a time-honored tradition. The weekly "Kommersant-Vlast" recently published a list of 35 cases of kinship ties in Russian power institutions -- here are some examples:

* Aleksei Bogdanchikov, who heads the investor relations department of the state-owned oil company Rosneft, is the son of Rosneft President Sergei Bogdanchikov.

* The daughter of Igor Sechin, who also serves as the deputy head of the presidential administration, is married to Dmitry Ustinov, the son of Justice Minister Vladimir Ustinov.

* Education and Science Minister Andrei Fursenko's brother, Sergei Fursenko, is the chairman of Lentransgaz, a Gazprom subsidiary.

* Astrahkhan Mayor Sergei Bozhenov is married to Olga Bozhenova, the first deputy head of the committee on state organization, law, justice, and security at the Astrakhan regional parliament.

* Health and Social Affairs Minister Tatyana Golikova is the wife of Viktor Khristenko, Russia's energy minister.

* Vladimir Kulakov, the Voronezh Oblast governor, is the uncle of Sergei Zhukov, the deputy speaker of Voronezh's Regional Duma. Another nephew of Kulakov, Aleksandr Zhukov, is the deputy speaker of the Voronezh City Duma.

* The son of Tatar President Mintimer Shamiyev, Airat Shamiyev, is the president of the republic's state-owned railroad company, Dorozhny Servis Respubliki Tatarstan. Rinat Fardiyev, Shamiyev's nephew, heads a Tatar municipal district. Ilshat Fardiyev, another nephew of Shamiyev, is the director of Tatenergo, one of Russia's largest electric and power supply companies.