Afghan President Hamid Karzai has chosen 16 new ministerial candidates to replace ministers rejected by parliament last week, proposing little-known technocrats and snubbing former guerrillas and their allies.
There are three women on the list, which must be approved by parliament, a record number after years in which the only female minister held the Women's Affairs portfolio.
The overall selection was nonetheless greeted with skepticism by parliamentarians who said many of the candidates appeared to be hasty last-minute selections not qualified for their posts. Here are facts about some of the new nominees:
Zalmay Rasul (Foreign Minister)
Rasul is Karzai's national security adviser and served as minister of Civil Aviation and Tourism shortly after the overthrow of the Taliban by U.S.-backed Afghan forces.
In his 60s, he qualified as a medical doctor in Paris and has worked there as well as in Rome and Saudi Arabia. As well as Dari and Pashto, he speaks English, French, and Arabic.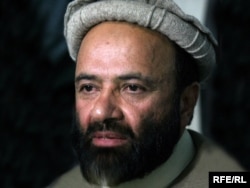 Abdul Hadi Arghandiwal

Abdul Hadi Arghandiwal (Economy Minister)
Arghandiwal briefly served as finance minister in pre-Taliban Afghanistan. He is a leader of the breakaway, relatively moderate Islamic Party of Afghanistan but was once an ally of Gulbuddin Hekmatyar, a Soviet-era commander whose Hezb-i Islami group is one of the main allies of the Taliban in the current insurgency.
When elected as chairman of Islamic Party in 2008, Arghandiwal announced his party would work to bring security in the country by negotiating with all armed opposition groups, and called for the removal of the names of Taliban members from terrorist lists as a precondition to beginning peace talks.
Suraya Dalil (Public Health Minister)
Dalil has a master's degree in public health from Harvard. She stayed in Afghanistan for much of the 1990s, despite civil war, graduating from the Kabul Medical Institute in 1992.
Her family fled across the border into Pakistan when the Taliban came to power, but Dalil returned frequently to train midwives and doctors, and she returned to live in Kabul in 2002.
She has also worked for Medicins Sans Frontieres and UN children's agency UNICEF in Kabul and Somalia.
Zarar Ahmad Muqbel (Counternarcotics Minister)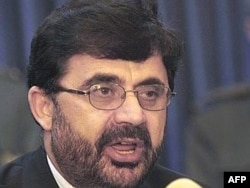 Zarar Ahmad Muqbel (aka Moqbel)
Muqbel is a former interior minister under Karzai. He was offered the post of minister for refugees in a 2008 reshuffle but did not show up for his confirmation hearings and later said that he did not want the job.
He was a senior figure in the Northern Alliance, the powerful grouping of largely Tajik anti-Soviet and anti-Taliban fighters led by Ahmad Shah Mas'ud until his assassination in 2001.
Muqbel was also head of Karzai's presidential reelection campaign in northern Parwan Province.
Arsala Jamal (Borders And Tribes Minister)
Jamal, born in 1966 in eastern Paktika, is a former governor of neighboring Khost Province, one of the areas where Taliban influence is strongest. He resigned to work on Karzai's presidential campaign.
He has an economics degree and most of his work experience before entering politics was in development, including as chief program coordinator for water and sanitation at the ministry of rural reconstruction.
-- Reuters