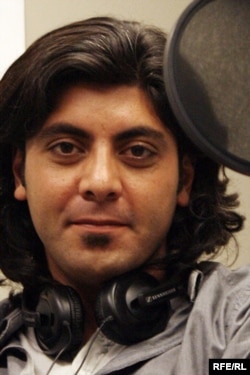 Payam Razi
"The Iran Sound From Way Out" is a new music program from RFE/RL that focuses on the best of Iran's underground music scene.
Despite the restrictions imposed by the Islamic republic's ruling authorities, Iran has a vibrant underground artistic life.
In the last 10 years, many Iranian musicians have introduced Western musical devices, influences, and instruments into traditional Persian melodies and musical traditions, branding their own Persian sub-genre in familiar styles such as rap and blues.
Listen below as Radio Farda's chief music producer, Payam Razi, leads you through a musical world of new talents largely unknown to the West.
The Iran Sound From Way Out: Episode 2
More about the musicians you'll hear in Episode 2:

127
Founded in 2001,
Iranian rock band 127
(pictured above) now operates out of New York City.
The band has produced four albums to date and is working on a fifth.
One of the not-yet-released songs from their upcoming album, "Supreme Guru," is featured in this podcast.
The other songs featured in this podcast are "Nobar," "Tico Tico," "No Jazz In The Army," and "Doctor."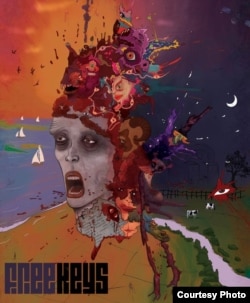 Free Keys
Free Keys
formed in Tehran in 2007.
The band recently held a few underground concerts with another Iranian rock band, The Yellow Dogs, at a hidden venue in the Iranian capital.
They released their first album in 2008, after which some of the band members worked with filmmaker Bahman Ghobadi on his "No One Knows About Persian Cats," a pseudo-documentary about the underground music scene in Tehran.
The band has since left Iran.
They are introduced in this podcast with the song "Dreaming." They are now working on their next album, "Dream Mechanics," which is set for release later this year.