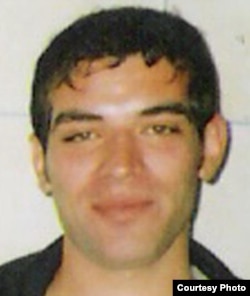 Ehsan Fattahian
Blogger
Nurafkan
(Projector) reacts to the November 11 execution of Kurdish political activist Ehsan Fattahian, who had been accused by some of being a separatist:
Beware, all separatists: I consider myself an Iranian before being a Kurd.
Interestingly, I consider myself more of an Iranian than anyone else.
I am sure that the feeling is mutual among the majorities of Kurds.
I say this so you may know that Ehsan Fattahian was an Iranian Kurd.
All the likes of Ehsan strive to save their Arian motherland from religious oppression and dictatorship, and always shall.
Long Live Freedom.
Long Live the Arian Iran.