In the wake of the postelection protests in Iran, which
exploited social networking sites
such as Facebook and Twitter, the government in Tehran severely limited the public's access to the Internet through band-width strangulation and by interrupting mobile phone service.
Now, the regime in Tehran appears to be taking even more radical steps to control the free flow of information.
New legislation recently passed by parliament and approved by the Guardians Council contains 55 articles that impose hefty fines and harsh penalties of up to 15 years in jail for vaguely defined "crimes" involving threats to public security, violations of public morality, defamation of public figures, and the passing of sensitive information to unqualified individuals or people in foreign countries.
A spokesman for the Iranian Foundation for Protection of Free Press, Mashaallah Shams-al-Waezin, told Al-Arabiyah television that the aim of the new legislation is simply to strike fear into the hearts of ordinary Iranians and to close important channels of communication for the populace.
He said President Mahmud Ahmadinejad is expected to officially be sworn in for a second term in office soon, and that the new legislation may be intended to discourage further mass protests.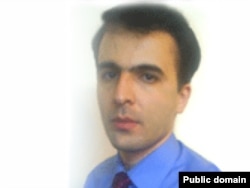 Omidreza Mirsayafi
Before the latest legislation was passed, punishments for Internet-related crimes were enforced using Shari'a law.
For example, Omidreza Mirsayafi, a 25-year-old Iranian blogger, was found guilty in late 2008 for insulting the supreme leader and sentenced to two-and-half-years in prison.
He died in Tehran's notorious Evin prison
after falling ill after serving only a few months of his sentence. His death was ruled a suicide by prison authorities.
In an interview with RFE/RL, Mohhamad Hossein Aghasi, a Tehran lawyer, says the new law is significant in that actions related to the Internet that were not specifically considered to be crimes before are now set out as being unlawful. However, he says, the law itself is vague and will be open to too much interpretation.
"We have good legislation and bad legislation. The [good] laws are those when the judges cannot interpret them differently," Aghasi says.
He notes that in previous legislation governing the press, and now in the new laws focusing on the Internet, it is considered a crime when the action of an individual "provokes the anxiety of the public mind."
"But the 'anxiety of the public mind' is very general," Aghasi says. "Every action of any individual could be found to provoke the 'anxiety of the public mind.' "
-- Mazyar Mokfi and Grant Podelco