The media following the intriguing story of the FBI's roll-up of a network of alleged Russian spies have been obsessed with the Facebook pictures of one of the accused, Anna Chapman -- a striking redhead who posted numerous sexy poses of herself taken against the Manhattan skyline.
Yet few have bothered to look past the sensational shots to her list of friends -- perhaps because many of the names were unfamiliar and Russian -- to see the kind of network a would-be spy might create using today's free and easy social media tools.
To be sure, the number of Chapman's Facebook friends has been dwindling by the hour. When some people woke up the other day to learn they had friended a suspected spy, they deleted her quickly. As a Russian translator and blogger about new media, I was not surprised to find I was only one degree of Facebook-friend separation from the startupshchitsa, as Chapman has been called by her online friends (her last wall posting was about attending a Moscow event on how to find venture capital for start-ups).
I could see that out of some 175 friends on her list, her concentric connections reached to the highest levels of the Silicon Valley replication effort now going on between the United States and Russia – a project so crucial to the "reset" of bilateral relations.
"The New York Times" downplayed the sensational case, saying there were no secrets involved, and all over the blogosphere, people are calling the Russian network the gang that couldn't spy straight.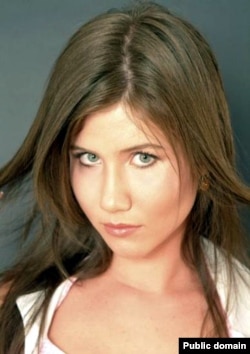 Anna Chapman
Lightweight, Portable Network
Yet far from uncovering a band of bumbling agents ineptly run by aging Cold Warriors, the FBI has stumbled upon a lightweight and portable network -- not destroyed by these arrests at all -- of young, connected, tech-savvy, affluent Russians and Americans in Silicon Valley and Silicon Alley (as tech start-ups in Brooklyn are called), enthusiastically involved in
Skolkovo, Russia's new Silicon Valley
.
Skolkovo is Russian President Dmitry Medvedev's pet project, and it attracted a
$1 billion investment from Cisco
last week and other commitments from American IT giants. Trawling such an open network is a piece of cake for Spy 2.0.
Chapman has been portrayed in the tabloids as a party girl with a Victoria's Secret body working in real estate. However, by starting her own online business and hanging out at the right events, she acquired influential ties to tech start-ups and venture-capital circles in the United States and Russia.
She was Facebook friends with
Ilya Ponomaryov
, the 34-year-old former CIO of the ill-fated Yukos and a former adviser to Russia's telecommunications minister who is currently the chairman of the Russian Duma's Information Technology and Communications Sub-Committee and on the Skolkovo Foundation.
Chapman was also Facebook friends with
Alyona Popova
, CEO of Starlook.ru, the first social-shopping network in Russia, a venture capitalist, and founder of a number of other new-media projects.
Also on Chapman's Facebook list was Max Skibinsky, director of business development for Playdom, one of the hottest social-gaming networks on Facebook.
Yet another Facebook friend was Anna Dvornikova, founder and CEO of Entana Corp., a venture advisory firm, and a leading angel investor. Dvornikova was instrumental in organizing
Medvedev's meeting last week
in Palo Alto with eager young Russian entrepreneurs now living in the United States. Dvornikova is president of the
American Business Association of Russian-Speaking Professionals
(AMBAR), a prestigious organization of transplanted Russian entrepreneurs with a
Facebook group
who led an American venture capitalists' trip to Russia in May. On June 28, an AMBAR member posted a warning to others in the group to delete a relative newcomer, Anna Chapman, as their Facebook friend so that they would not be seen as "illegals' by the FBI.
Popova had posted a
fascinating video
in this group in May of Chapman talking about her own start-up, a real-estate finding service called domdot.ru and plans to start a venture fund called TIME Venchures that she claimed attracted six investors. Yet judging from the shocked and angry responses on various walls, Chapman's new Facebook friends, even though they appeared only casually related to her -- as Facebook friends often are -- were not inclined to believe she and others were guilty, nor did they believe that an old-fashioned intelligence work was even relevant in the age of smart phones and Google.
Intriguing Story
Chapman came to the United States in February after working in investment banking in London for some years and was quickly able to find her way to friends and friends of friends of influence in the tech world. I spoke to one of her Facebook friends who was also in my own friends' list, and he told me he had friended her after seeing her impressive video. Another friend of several of Anna Chapman's Facebook friends is Michael McFaul, director for Russian and Eurasian affairs at the White House National Security Council.
These Facebook connections and wall postings tell an intriguing story of two Russian communities trying to form a human bridge of technology start-ups across the old Cold-War divide -- except now Chapman's list has been hidden from view. Late on June 30, her pictures began to disappear one by one, and then the friends' list went out of sight and is now no longer publicly viewable -- or even viewable by other friends.
While Facebook management may have intervened after complaints of invasion of privacy, it's also conceivable that a friend or even the Russian Foreign Intelligence Service (SVR) got into her account to remove traces of her influence.

Catherine A. Fitzpatrick is a freelance writer specializing in human rights in Eurasia and she blogs about Russia
here
. The views expressed in this commentary are the author's own and do not necessarily reflect those of RFE/RL