KBR Academics Reject FSB Claims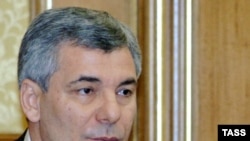 Unnamed faculty members at institutes of higher education in the Kabardino-Balkaria Republic (KBR) have
questioned the veracity of claims
that the North Caucasus resistance is openly seeking to recruit new members among students.
Vladimir Serdyuk, who heads the KBR subsidiary of the Federal Security Service (FSB), was
quoted on July 19
as saying that resistance emissaries are active in all the republic's institutes of higher education. He offered no estimates of the number of students they have suborned, but noted that the perpetrators of the most audacious terrorist attacks in the KBR are all young.
Faculty members questioned by Regnum conceded the possibility that resistance emissaries approach and seek to win over some students, but denied that any concerted effort to do so is under way. They stressed that there are no restrictions on students observing Islamic dress code. But at the same time, in an implicit acknowledgement that the resistance has become a fact of life in the KBR, they all asked not to be identified rather than "be drawn into a dialogue with extremists."
Arsen Kanokov, who was named KBR president in September 2005 just weeks before dozens of young Muslim militants launched multiple attacks on police and security facilities in Nalchik, has consistently sought to engage the younger generation in republican politics, establishing both a youth shadow government and a youth parliament.
About This Blog
This blog presents analyst Liz Fuller's personal take on events in the region, following on from her work in the "RFE/RL Caucasus Report." It also aims, to borrow a metaphor from Tom de Waal, to act as a smoke detector, focusing attention on potential conflict situations and crises throughout the region. The views are the author's own and do not represent those of RFE/RL.