It's only 1,528 days to the Sochi Winter Olympics and they've just launched their
new logo and brand
.
I like it: it looks clean, forward-looking, transparent -- everything that perhaps Russia should be, but isn't. But hey, that's branding.
Another editor here disagreed, nostalgic for
Misha, the bear mascot from the 1980 Moscow Olympics
.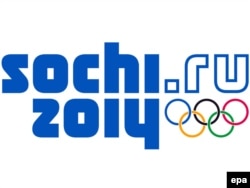 The fonts, styling, and color scheme of the Sochi logo also seem strangely reminiscent of
United Russia's logo
, which also for some reason reminds me of a
Fox's Glacier Mint
.
The cartoon above is from Mikhail Zlatkovsky, a cartoonist from our Russian Service. Click to see it in all its glory.
So readers, any thoughts on the Sochi logo? Love it, hate it?
-- Luke Allnutt