Ten years ago, under mysterious circumstances, politician Viktar Hanchar and businessman Anatol Krasouski went missing in Minsk. Two other men, former Interior Minister Yury Zakharanka and cameraman Dzmitry Zavadski, also disappeared.

None of the men have ever been found.

There is widespread suspicion within Belarus that the security services connected to Belarusian President Alyaksandr Lukashenka were connected to the disappearances.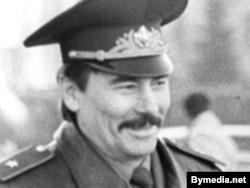 Yury Zakharanka

Yury Zakharanka, former interior minister and opposition politician.
Zakharanka was abducted on the evening of May 7, 1999.
According to Aleh Alkayeu, a political emigre and former head of a death-row prison in Minsk, Zakharanka was kidnapped and then executed on the orders of people close to President Lukashenka.
When Belarus gained independence in 1991, Zakharanka was deputy chairman of a department combating organized crime in the Soviet Interior Ministry.
In July 1994, Lukashenka appointed him Belarus's interior minister. He was fired by the president in October 1995, and in April the next year, he was demoted to the rank of colonel and dismissed from the Interior Ministry.
Afterwards Zakharanka joined the opposition. Following his disappearance, Zakharanka's family -- his wife, two daughters, and grandchildren -- received political asylum in Germany.
Viktar Hanchar, former Lukashenka campaign official.
Hanchar went missing on September 16, 1999, together with Anatol Krasouski.
At the site of the suspected kidnapping, broken glass from a car window and traces of blood were found. According to Alkayeu, Hanchar was kidnapped and then executed on the orders of people close to Lukashenka.
During the 1994 presidential election, Hanchar had been one of the leading figures at Lukashenka's campaign headquarters. He then served as deputy prime minister in the Belarusian government.
During Belarus's constitutional crisis of 1996, Hanchar was one of the most active initiators of the impeachment effort against Lukashenka.
In May 1999, Hanchar ran against Lukashenka as the opposition's presidential candidate. The opposition did not recognize the prolongation of Lukashenka's presidential term after a 1996 referendum and in July 1999, Hanchar said that Lukashenka's legitimate presidential term was over.
In January 2003, the Minsk prosecutor's office suspended the criminal investigation into the disappearance of Hanchar and Krasouski.
Anatol Krasouski, Belarusian businessman.
Krasouski disappeared on September 16, 1999, alongside Hanchar.
Anatol Krasouski
Originally a teacher, doctor of philosophy, and author of dozens of scientific papers and several textbooks, since the early 1990s Krasouski was a successful businessman.
He published the magazines, "I + I," "Ideal", and was engaged in various charity works. He also financially supported a number of public organizations in Belarus. Known as a supporter of Hanchar, Krasouski was one of the key leaders of the Belarusian opposition in the late 1990s.
Dzmitry Zavadski, Lukashenka's cameraman.
On July 7, 2000, Zavadski, the former official cameraman for President Lukashenka, disappeared on the way to Minsk airport. From that time, his fate remains unknown.
In 1994-1997, Zavadski was the only cameraman who was allowed to film Lukashenka at various official events. From 1997 he worked at the Russian television channel ORT, and from November 1999 to May 2000, he worked in Chechnya.
His car was discovered at the airport, but Zavadski had vanished.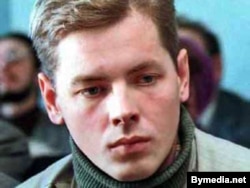 Dzmitry Zavadski
On March 14, 2002, four individuals were convicted of kidnapping Zavadski. The men were former employees of a special police detachment "Almaz."
In September 2002, the Parliamentary Assembly of the Council of Europe stated that it was "seriously concerned about the lack of progress" and began its own investigative subcommittee to investigate Zavadski's and others' disappearances.
(by RFE/RL's Belarus Service)