A conservative Iranian website, "
Alef
," has claimed that a former deputy defense minister who has been missing for three years was abducted by Israel's secret services with the collaboration of German and British intelligence services and is now being held by Israel.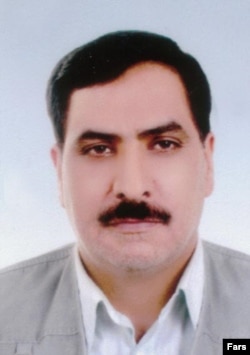 Ali Reza Asghari
"On the basis of a two-year investigation carried out by relevant bodies, [Ali Reza] Asghari was abducted by foreign intelligence services and is being held in a Zionist prison," "Alef" said.
Asghari, a retired general who served in the Revolutionary Guards, disappeared after arriving in Turkey in early February 2007. Iranian officials suggested that he had been kidnapped by Western intelligence services because of his background. Other sources said that Asghari, who is being referred to by some sources as the father of Hizballah, defected to the West.
The Associated Press reported that Hans Ruehle, a former chief of the planning staff of the German Defense Ministry, wrote in a Swiss newspaper in March that Asghari told the West that Iran was financing North Korean efforts to transform Syria into a nuclear power, leading to an Israeli air strike that targeted a site in Syria in September 2007.
The Israeli website
ynetnews.com
quoted analyst Ron Ben Yishai as saying that the "Alef" report could be a test to get a response out of Israel or the United States and further investigate where Asghari is being held.
The report adds that another possibility is that the Iranian claim is meant to counter Israeli claims that soldier Ron Arad is being held in Iran.
"Alef" is close to conservative lawmaker Ahmad Tavakoli.