Last week, a few dozen militant Iranian "students" staged a sit-in at a Tehran airport, demanding to be sent to Gaza to fight alongside Hamas against Israel. Nobody asked how they planned to fly to Gaza when Yassir Arafat International Airport was closed, Israel had sealed the whole border, and the Egyptians had closed the Rafah border point. Even UN representatives and foreign journalists cannot enter Gaza.
Finally, Iran's Supreme Leader Ayatollah Ali Khamenei came out with a message that no one could ignore: Thanks for your solidarity, but "in this case, our hands are tied; please go home." And the students went home.
Iran is supporting two groups in the Israeli-Palestinian conflict: Hamas in Gaza, and Hizballah in Lebanon. Both are greatly dependant on Iran's support -- political and otherwise. And both have been -- and still are -- the main obstacles to peace, insofar as they deny Israel's right to exist and seek its destruction by all means, including terrorist attacks.
There is no doubt that Israel's policies of occupation and blockade, and its previous military attacks, have prepared the ground for Hamas and Hizballah to grow and gain popular support -- the well-known Middle Eastern vicious circle.
One Side Of The Coin
The Israeli offensive in Gaza has been, and remains, a human tragedy. More than 900 Palestinians have been killed by Israeli attacks in the two weeks of the conflict, of whom as many as 80 to 90 percent were civilians. One-third of the victims have been women and children. Families have perished or been left homeless. A Western physician in Gaza hospital told the BBC that out of 2,000 wounded and under treatment, only a few dozen were members of the Hamas militia. Water and electricity supplies have been cut or drastically reduced. This will leave wounds and bitter memories and further complicate efforts to defuse the situation.
This, however, is only one side of the coin.
In Muslim countries, many who are in a position to know believe that Israel attacked Gaza not simply to destroy it or to reoccupy it or to kill its civilian population, but to eradicate Hamas's equipment, infrastructure, weaponry, and supply routes, and to kill as many of its men as they can.
Israel considers Hamas a terrorist group and a "proxy" of Iran that directly threatens its security and its population through rockets fired into Israel and suicide attacks directed against innocent people. Not that Israel's hands are entirely clean, but over the last few years, Hamas has provided enough evidence to substantiate Israeli concerns.
Waging an all-out war between the mighty, well-organized, and superlatively equipped army of Israel -- proportionally the strongest in the Middle East -- and a small organization with some popular support based among 1.5 million Palestinians living in the Middle East's smallest territorial entity without incurring disproportionally high casualties and intense destruction is simply not possible. But Israel seems to have discounted those casualties in a single-minded effort to achieve its war target: a crackdown on Hamas.
It is doubtful whether Israel will succeed in crushing Hamas. Some even suggest that the hugely disproprtionate and indiscriminate attacks and resulting heavy civilian casualties will increase the popularity of a victimized Hamas.
But if it is disabled or severely weakened and unable to operate as it did before, at least for a few years, Israel could have relative peace in the south and seriously consider making peace with Syria, which has been another source of instability for Israel. Indirect peace negotiations between Israel and Syria last year did not lead to much of substance, probably also because the outgoing administration of U.S. President George W. Bush did not support those talks, even if it stopped short of officially criticizing them.
Tie Iran's Hands
Syria, which is engaged in dirty power games in Lebanon and is also a half-hearted ally of Iran, has often indicated its readiness to negotiate a normalization of relations with the United States. The signs now are that the administration of President-elect Barack Obama will change course and throw its weight behind the Israeli-Syrian talks. Success in these talks would mean peace between Israel and Syria and relative stabilization in Lebanon. It would also put an end to direct support for Hizballah, and tie Iran's hands in the Middle East conflict.
The way would then be open for the Obama administration to consider talking to Iran from a stronger position. This would also be good for the Iranians, who are fed up with Tehran's support for Hamas and Hizballah, which has contributed to Iran's international isolation. That would help reduce one big tension in U.S.-Iranian relations and open the door to talks on the other contentious issue: Tehran's nuclear program.
With the exception of a statement expressing deep concern about civilian casualties and vowing early involvement in the quest for Middle East peace, Obama has been silent on the Gaza offensive. Obviously, he does not want to be held accountable for Israeli actions until he moves into the White House in eight days. It seems the Israelis will complete their operation by then and leave the new president with prospects for diplomacy that will be more promising once Hamas has been severely disabled and Israeli-Syrian negotiations have begun.
But this scenario is admittedly full of "ifs" and "buts."
Maybe the wounds inflicted by Israel's war against not only Hamas, but also -- and mainly -- Palestinian civilians will undermine the chances for an understanding, even in the more distant future. After all, the Middle East does not necessarily comply with Western diplomacy textbooks. This is where the "hope for change" starts.
Abbas Djavadi is associate director of broadcasting at RFE/RL. The views expressed in this commentary are the author's own and do not necessarily reflect those of RFE/RL
On The Front Lines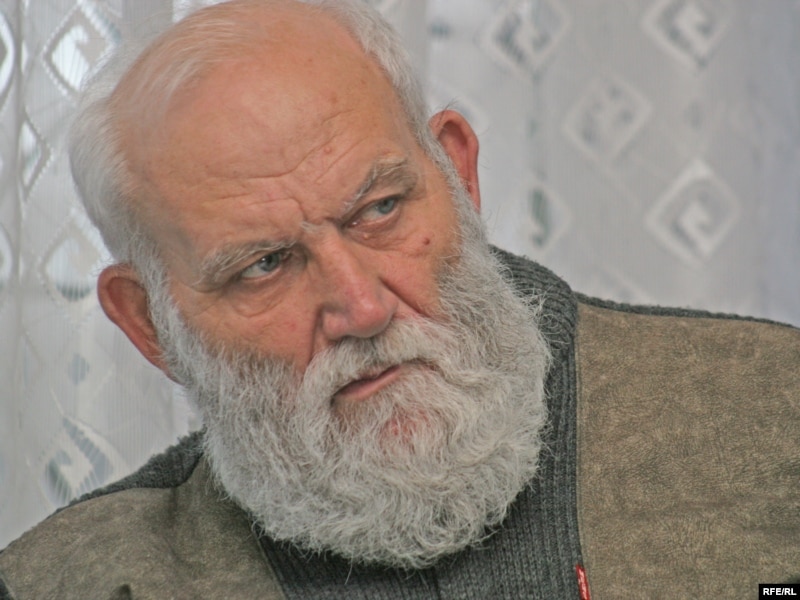 "On The Front Lines" is a special RFE/RL project that spotlights men and women who have dedicated their lives to the causes of freedom of speech, freedom of the press, human rights, ethnic tolerance, and democratic values. More