Put The Screws On Europe's Last Dictator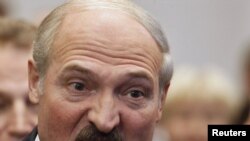 The scene in Minsk, Belarus, earlier this month was like something out of the former Soviet Union. On December 19, tens of thousands of people took to the streets to protest a blatantly fraudulent presidential election. According to figures produced by the regime, President Alyakandr Lukashenka – who has ruled the country since 1994 – won 80 percent of the vote with an improbably high 90 percent turnout. As the mass of people marched toward the parliament and Central Election Commission headquarters crying "Free Belarus!" I got the uncomfortable feeling that the evening was not going to end well.
(Read the full article by RFE/RL Writer at Large James Kirchick in "
The Globe and Mail
.")