Get Tested: Can You Pass Our Simple Coronavirus Quiz?
There are many myths and misconceptions about the coronavirus. Knowing the facts is important in battling the spread of the infection. Take our quiz to see how much you've learned as the world battles this deadly bug. (Written by Francesca Popa)
How long should you wash your hands to kill the coronavirus?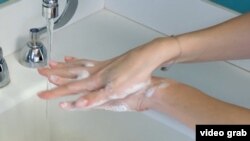 ​