Majlis Podcast: People Continue To Disappear In Turkmenistan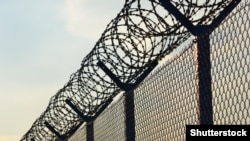 In this latest session of the Majlis, we revisit the topic of rights abuses in Turkmenistan. Specifically, we'll be looking at the plight of those who have been imprisoned and not been heard from since.
International rights groups Crude Accountability and Human Rights Watch are cosponsors of a campaign called Prove They Are Alive, which calls on authorities in Turkmenistan to show that people kept in prisons are still alive and in good health.
Many of those on the missing list disappeared into Turkmen prisons more than a decade ago, under Turkmenistan's first president, Saparmurat Niyazov, but the process continues under current president, Gurbanguly Berdymukhammedov and the campaign recently added religious figures to the names of those whose whereabouts are unknown.
Muhammad Tahir, RFE/RL's media relations manager, moderated the discussion.
Taking part from New York was Rachel Denber, the deputy director of the Europe and Central Asia Division at Human Rights Watch. Riccardo Lepri, EU advocacy coordinator at Crude Accountability, joined the talk from Tbilisi. As usual, I also had a few things to say on the subject.
Listen to the podcast above or subscribe to the Majlis on iTunes.
About This Blog
Qishloq Ovozi is a blog by RFE/RL Central Asia specialist Bruce Pannier that aims to look at the events that are shaping Central Asia and its respective countries, connect some of the dots to shed light on why those processes are occurring, and identify the agents of change. Content will draw on the extensive knowledge and contacts of RFE/RL's Central Asian services but also allow scholars in the West, particularly younger scholars who will be tomorrow's experts on the region, opportunities to share their views on the evolving situation at this Eurasian crossroad. The name means "Village Voice" in Uzbek. But don't be fooled, Qishloq Ovozi is about all of Central Asia.
Latest Podcasts