Photo Gallery: One Year After The Violence -- Images Of Osh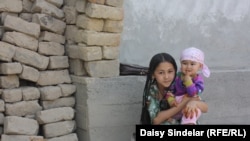 RFE/RL correspondent Daisy Sindelar is reporting all week from Osh, southern Kyrgyzstan, where residents and authorities are commemorating the victims of ethnically charged bloodshed a year ago that killed some 470 people.
Click here to see her photo gallery from Osh.
You can follow her tweets at
@DaisySindelar
.