Quiz: Napoleon's Disastrous Russia Campaign -- How Much Do You Know?
It's been 210 years since Napoleon Bonaparte launched his disastrous invasion of Russia. How much do you know about this catastrophic campaign, which changed the face of Europe and destroyed the French emperor's aura of invincibility?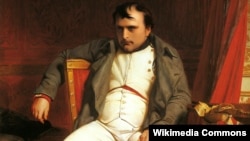 Test your knowledge!
​