Quiz: What Color Is Your Revolution?
Over the past 20 years, popular protests in the post-Soviet space have led to the overthrow of leaders in four countries. These uprisings have sometimes been referred to as "color revolutions." How much do you know about them?
In which post-Soviet country did the first "color revolution" take place?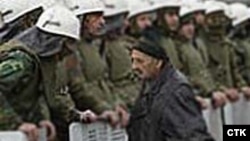 ​