Moderate Earthquake Hits Tajikistan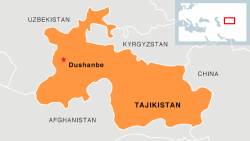 A moderate earthquake has struck Tajikistan, with no initial reports of major damage or injury.

According to the U.S. Geological Survey, the quake measured a magnitude of 5.7.

It said the tremor hit 100 kilometers northeast of the town of Kulob at a depth of 10 kilometers.


Based on reporting by Reuters