Proposed Ukrainian Constitutional Changes Cleared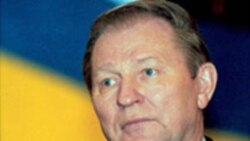 Kyiv, 18 March 2004 (RFE/RL) -- Ukraine's Constitutional Court today cleared the way for President Leonid Kuchma to change the constitution before presidential elections in October.
The court ruled that Kuchma's proposed amendments meet the legal requirements of the constitution.

The proposed changes to the constitution would reduce the powers of the president and increase those of parliament -- which is currently stacked with Kuchma supporters.

Several European democracy and rights groups, together with members of the Ukrainian opposition, have criticized Kuchma's moves to change the constitution in an election year.

Parliament today agreed the presidential election will be held on October 31. So far, four candidates have announced their intentions to run in the race.