Annan Dismisses UN Security Head Over Iraq Lapses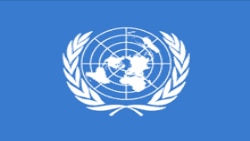 United Nations, 29 March 2004 (RFE/RL) -- UN Secretary-General Kofi Annan has dismissed UN security coordinator Tun Myat and reassigned a top-level humanitarian official following an investigation into security lapses before the attack at UN headquarters in Baghdad last year.
Annan also expressed his displeasure with the performance of UN Deputy Secretary-General Louise Frechette in her capacity as head of a group overseeing the UN's return to Iraq last year.

Frechette offered her resignation but Annan declined to accept it, saying she did not bear personal responsibility for the lapses.

The announcements came today as the UN released the report of an independent panel into accountability for security failures in Baghdad. The 19 August attack was the worst ever against UN facilities, killing 22 people, including UN special envoy Sergio Vieira de Mello.

The attack caused a pullout of hundreds of UN international staff from Iraq. The organization is now exploring a return to assist in Iraq's political transition.