Four Civilian Contractors Killed In Iraq Attack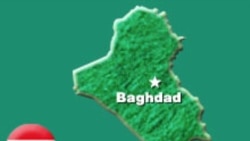 Baghdad, 31 March 2004 (RFE/RL) -- The U.S. military in Iraq says that four civilian contractors working for the U.S.-led coalition were killed today in an attack on their vehicles in the flashpoint Iraqi town of Al-Fallujah.
U.S. Brigadier General Mark Kimmett made the announcement in the Iraqi capital. The vehicles were set ablaze, and the victims were dismembered and mutilated by the crowd.

Kimmett did not say what nationalities the victims were.

Elsewhere in the same province today, five U.S. troops were killed when a bomb exploded under their vehicle.

In the town of Baquba, north of Baghdad, a car bomb today exploded killing the driver and wounding several other people.