One Killed, Six Wounded In Attack At Russian Market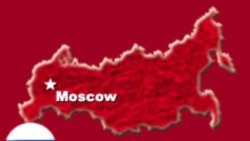 Prague, 7 April 2004 (RFE/RL) -- One person was killed and six others were wounded today in an attack on Central Asian merchants at a market in southern Russia.
Officials in the Volgograd region said some 50 young men attacked the victims with metal pipes, apparently targeting traders from Uzbekistan and Tajikistan. The ITAR-TASS news agency identified the slain man as an ethnic Tajik from Afghanistan.

ITAR-TASS reported that officials were investigating whether the attack was linked to business disputes at the market, or was racially motivated. Central Asians and natives of the Caucasus region are frequent targets of violence by skinheads and other extremists in Russia.