Ukrainian Majority Tabs Presidential Candidate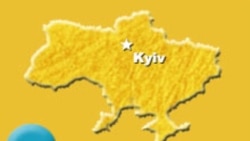 Kyiv, 14 April 2004 (RFE/RL) -- The pro-government majority in Ukraine's parliament nominated Prime Minister Viktor Yanukovych today as its candidate in October's presidential elections.
Interfax news agency quoted the coordinator of the parliamentary pro-government majority, Stepan Havrysh, as saying the decision was taken at a meeting of pro-presidential parties and President Leonid Kuchma.

Havrysh also said that the candidate will do all he can to help push through controversial constitutional changes that were narrowly defeated last week.

The opposition is expected to nominate leader Viktor Yushchenko as its candidate. It accuses Kuchma of seeking to change the constitution in order to turn the presidency into a largely ceremonial post.