Analysis: Dictator As Clown Grows Stale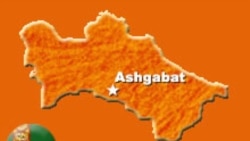 Charlie Chaplin had it figured out in 1940: Modern-day dictators can be a scream. Unchecked power, grotesque ambition, and mass-media cult of personality combine to produce a ludicrous spectacle.
And lampooning the great dictator puts a sharp edge on laughter -- if we snigger within his reach, we demonstrate our courage by risking his wrath; if we chortle at a distance, we affirm our freedom to indulge in what his police would leap to prevent others from doing.
But not all jokes stand the test of time. Chaplin mocked Hitler to devastating effect, yet a subsequent half century of shabby dictators has reduced sublime humor to a sit-com punch line. Today, the tradition of "dictator as clown" persists in coverage of such countries as Turkmenistan, where it seems the only events deemed newsworthy by mainstream media are the supreme leader's latest exploits. The show must go on even if the laughs are forced.
The serious question is whether dictators take notice of the guffaws they elicit outside their countries, and, if so, whether the international community can turn this to its advantage. Recent events in Turkmenistan provide a case in point.
On 21 May, dozens of portraits of Turkmen President Saparmurat Niyazov began to disappear from Ashgabat, "Novye izvestiya" reported on 24 May. By 26 May, "Komsomolskaya pravda" was reporting the removal of "hundreds" of portraits, and even a statue of Niyazov in front of the Interior Ministry. Impetus for the move apparently came from the president himself. "Novye izvestiya" cited an anonymous source in the Turkmen diaspora in Moscow as saying that Niyazov had told high-ranking officials not long ago: "There's no need to compete by putting up my portraits everywhere. It's because of your toadying that they criticize me for encouraging a cult of personality."
The serious question is whether dictators take notice of the guffaws they elicit outside their countries, and, if so, whether the international community can turn this to its advantage.
A 25 May Deutsche Welle report suggested that more substantive action could be afoot. According to an anonymous source in Turkmen law enforcement, on 15 May prison authorities in the city of Turkmenbashi apparently dispatched the bodies of several recently deceased inmates to the city morgue without informing the relatives of the departed. Prisoners passed on the word through their own channels. When the relatives arrived at the morgue on 20 May, they found their loved ones' remains decomposing in the yard of the morgue. The relatives made their indignation known to the prison administration, which responded by calling in a special police brigade on 23 May to thrash some sense into the loose-lipped prisoners who had tipped off the relatives.
According to Deutsche Welle, the incident angered President Niyazov, who accused overzealous police of undermining his efforts to raise the country's prestige abroad. Moreover, Niyazov asked for a list of especially pugnacious policemen, a request that has in the past signaled the beginning of a purge.
Some observers saw the moves, and especially the decision to scale back the density of Turkmenbashi portraiture in Ashgabat, as a reaction to bad press. The Institute for War and Peace Reporting (IWPR) reported on 28 May that recent negative assessments of Niyazov's rule by the U.S. State Department and the Helsinki Federation might have spurred the Turkmen president to action.
Other observers pointed to the arrival of international delegations. A UN delegation headed by Brigita Schmognerova, executive director of the UN Economic Commission for Europe, and Kim Hak-Su, executive secretary of the Economic and Social Commission for Asia and the Pacific, came to Ashgabat on 27 May for a two-day visit to discuss Turkmenistan's participation in the Special Program for the Economies of Central Asia, turkmenistan.ru reported on 28 May. And on 28 May, the ambassadors of Belgium, Canada, Norway, Portugal, and Slovenia to the OSCE arrived in Turkmenistan as part of a general tour of Central Asia, Turkmenistan's state news agency reported.
The possibility that Niyazov might be sensitive to international perceptions, and perhaps even pressure, raises several questions. What is it exactly that spurs him to action? Would he be willing to do more than order the removal of a few unseemly portraits? More importantly, if Niyazov is not turning a blind eye and deaf ear to the world, it might be time for the media to retire the creaky knee-slappers about the "world's weirdest dictator" and begin writing in greater depth about a place that is, to be honest, no longer terribly funny.